2nd June, 2007
And again we close our litter's diary with a little video. Our babies are 8 weeks now and ready to move into their new families. The last two months were full of joy, excitement, stress and concern. But every morning our hearts smiled when we were welcomed by our seven lively puppies and just now we are already missing each of them.
Gina and Ginkou went today, Geisha, Goya and Godaigo will go tomorrow and Goro and Geeza will move to their families next week.
We want to thank our puppies' buyers for the trustfulness they gave to us and we wish all of them many joyful and happy years with their new family members.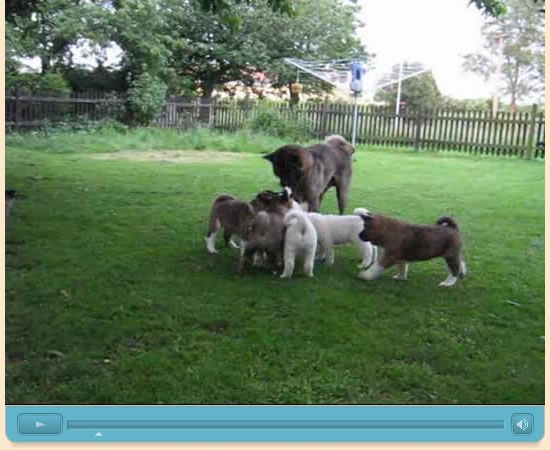 30th May, fifty-seventh day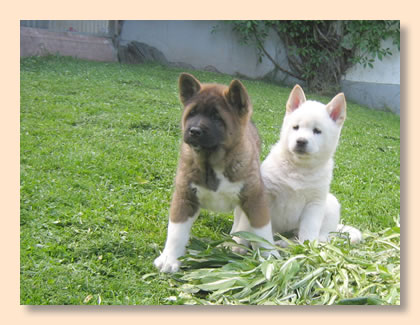 Goro and Godaigo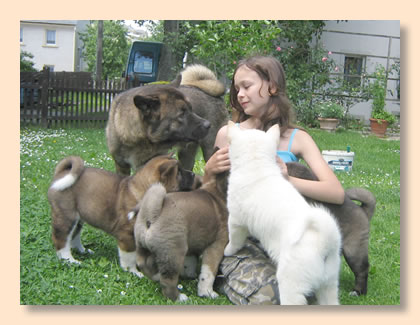 Each visitor is interesting.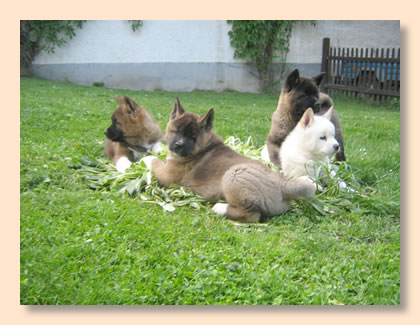 Goro, Geisha, Godaigo and Gina
28th May, fifty-fifth day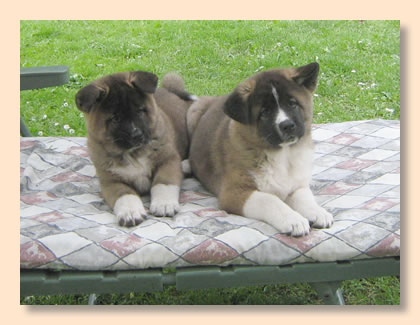 Geisha and Goya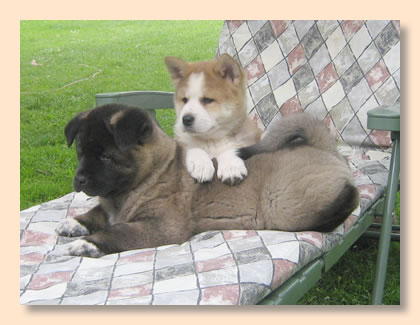 Gina and Geeza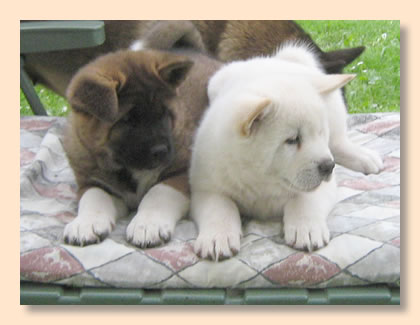 And our two boys: Goro and Godaigo
27th May, fifty-fourth day
Today there's a little video again. Geeza and Geisha in wild playing.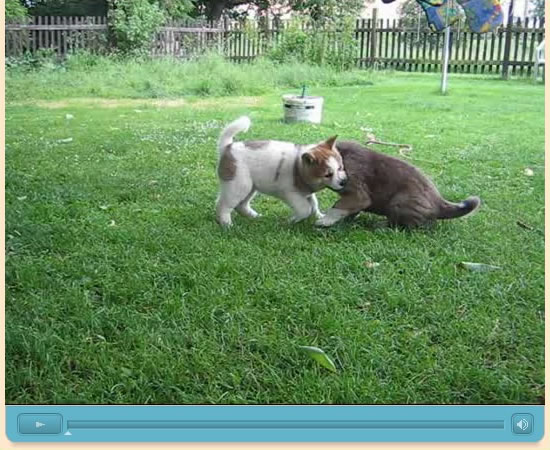 26th May, fifty-third day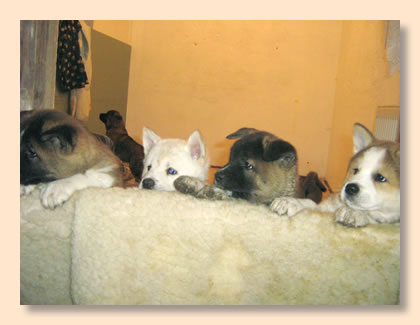 In the puppies' room: Goro, Ginkou, Geisha and geeza are waiting till it's their turn. Today there was weighing on the plan. goro is the heaviest with more than 8 kilos.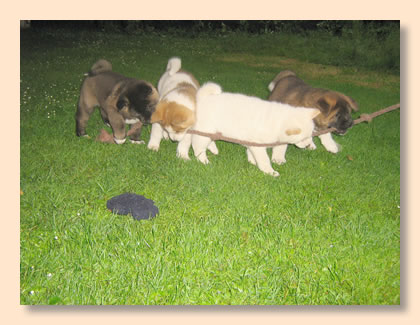 Gina, Geeza, Godaigo and Goro are practising tug-of-war.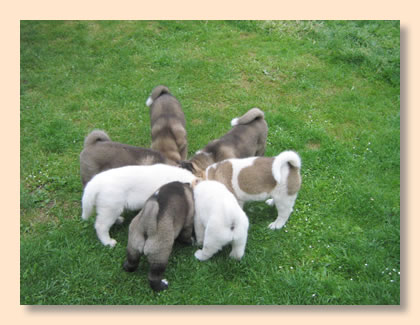 Dinner for seven