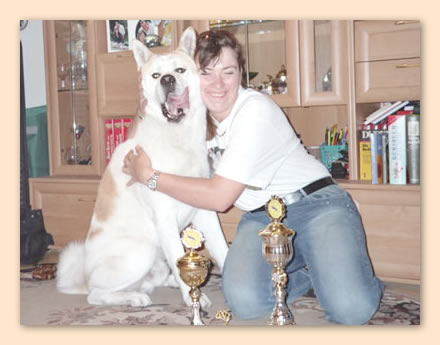 28th August, 2005
Dojo achieved the first prize at the special Akita-exhibition in Duderstadt.
Our congratulation to the proud owner.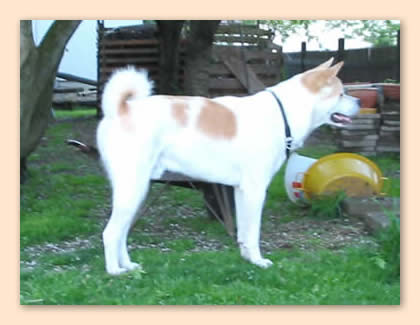 May 2005
What a nice surprise: Dojo visited us. He has become really awesome, hasn't he?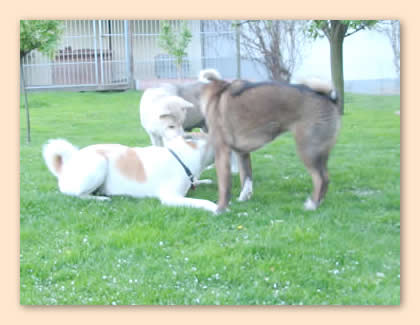 He wanted to endear himself to the ladies.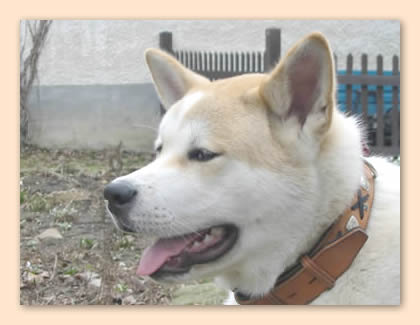 March 2004
Dojo is visiting us.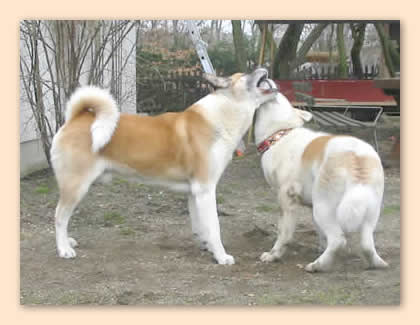 Even Bruno played with him.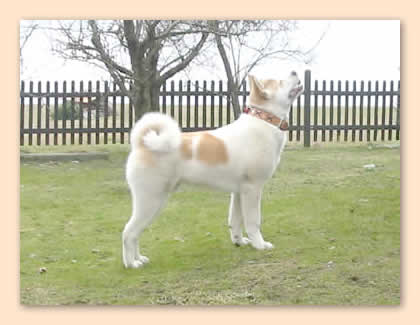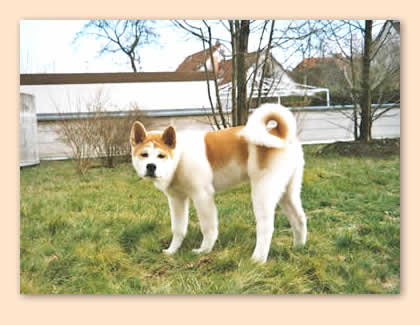 Post from February 2004
For 5 weeks we have been going to the dog school, every Saturday.I have already had some success. Dojo is very teachable but sometimes bullheaded like a donkey.He has lost quite a lot of teeth but the new ones are fortunately coming. And now he raises his leg for peeing. It looks funny, the first times he he has fallen over.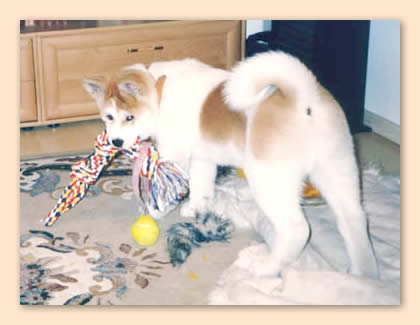 December 2003
We got a first picture.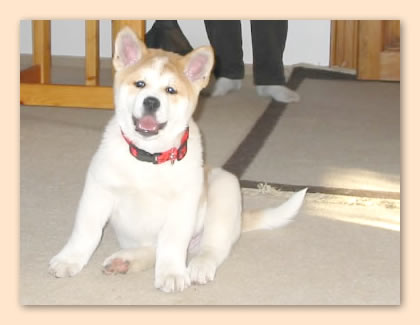 67th day
Saying goodbye to Dojo. He has gone away to his new home in Rüsselsheim.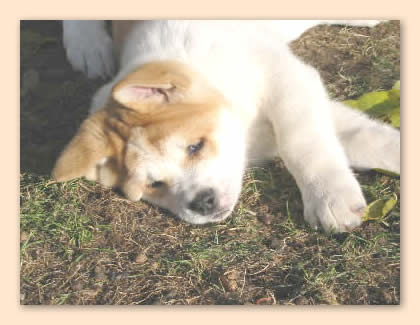 67th day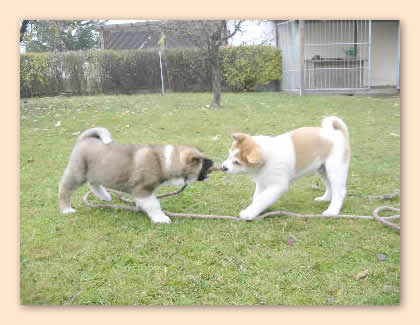 65th day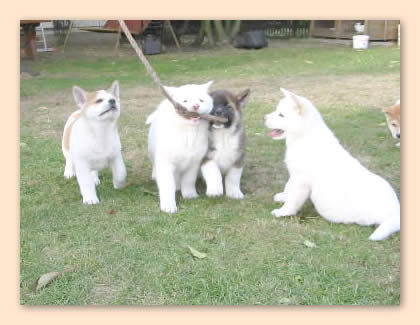 59th day
with Deigoh, Django and Diara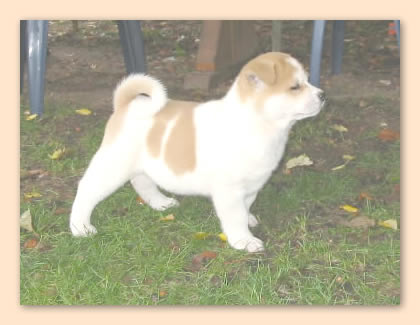 50th day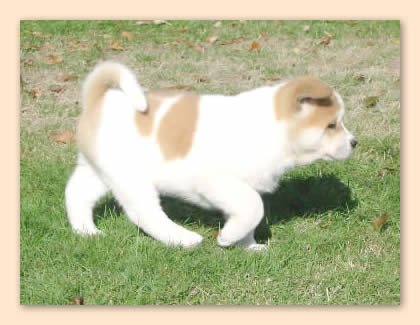 44th day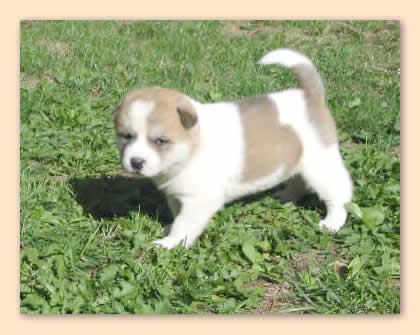 22nd day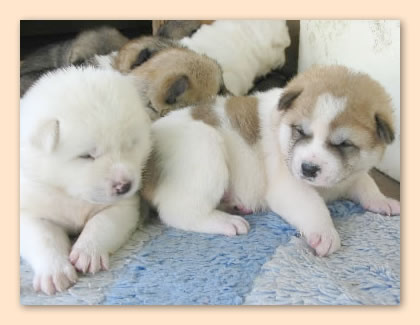 22nd day