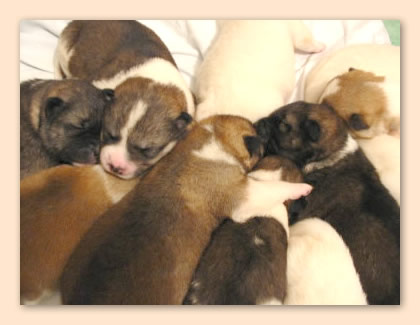 17th September
"Nine kilos of puppies"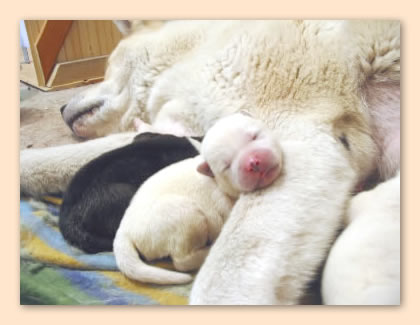 10th September
Cuddling with mum
4th September
One half is sleeping, the other half is drinking.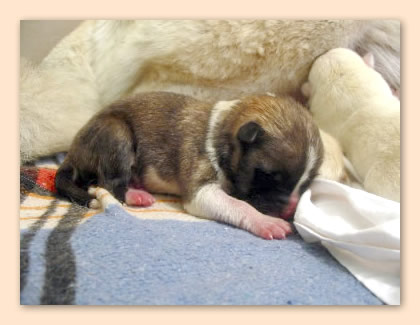 Always the same ...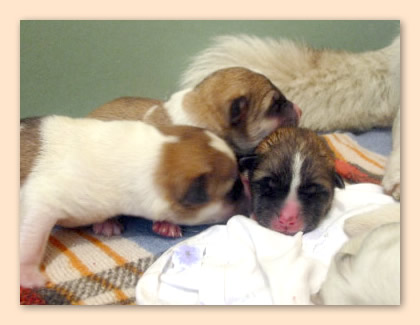 Having a nap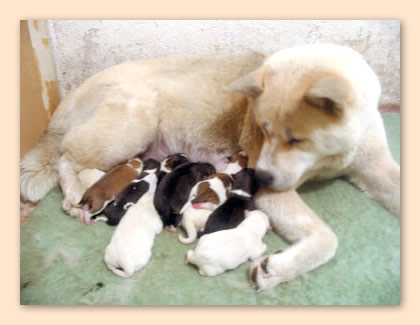 Without any words
3rd September
It lasted till three o'clock in the morning - then the last baby was born. Now there are 11 (in words eleven) puppies, 6 males, 5 females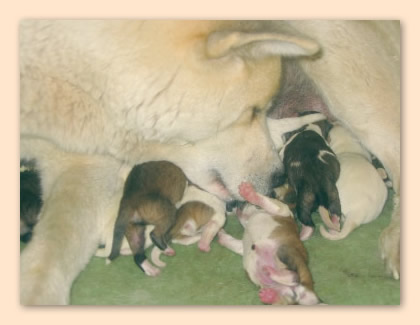 It's time to clean.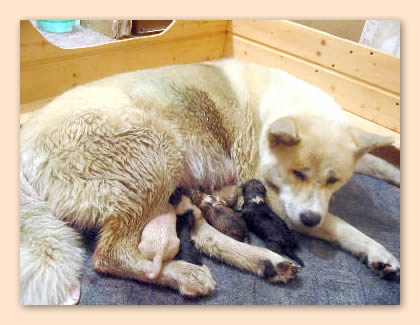 Four of them are already born.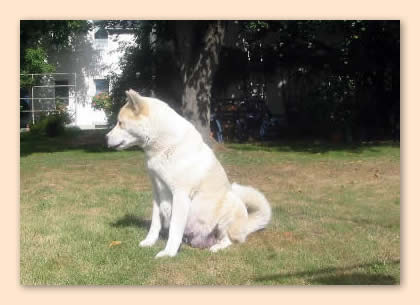 Chey - shortly before she got her babies.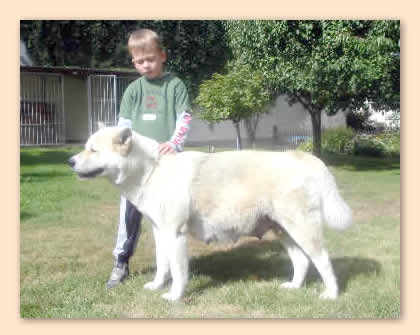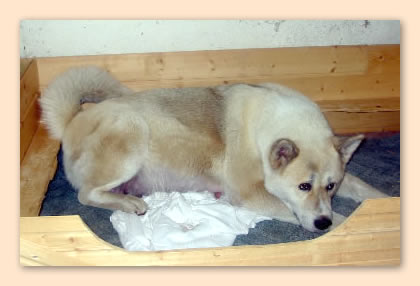 Preparation for birth