Faizah and Fanmaru 14 weeks old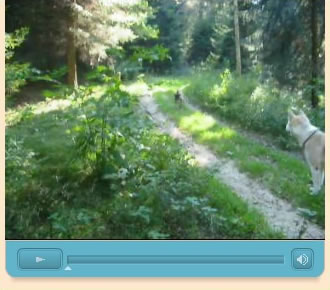 25th September 06: We want to finish our F-litter series with this video, taken on our yesterday's walk through the forest. Fanmaru has gone today and Faizah is going to move into her new home at the end of this week. What great 14 weeks are behind us. We wish good luck for our 4 Akita girls and hope to hear from them. Fumiko is gong to visit us next week.
Faizah and Fanmaru 13 weeks old
Pictures 11th week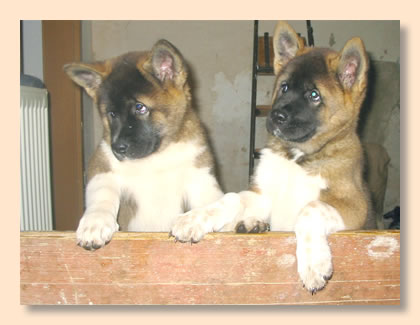 Faizah (left) and Fanmaru (right) are waiting for their meal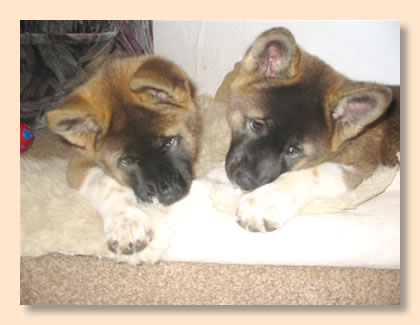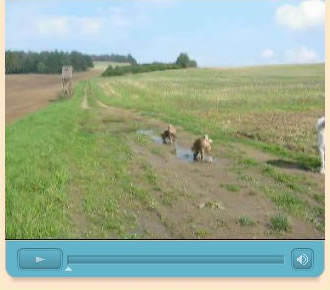 27th August, 06: A video with impressions of a little after-rain-walk, Fanmaru and Faizah are 10 weeks old now
67th day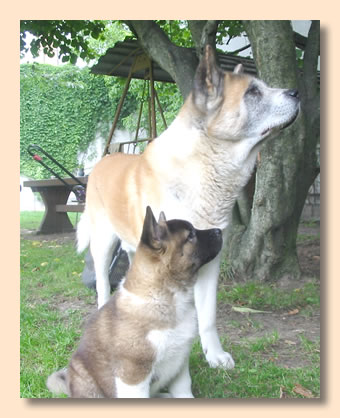 Bruno and Faizah are watching Olaf who is feeding our rabbits
65th day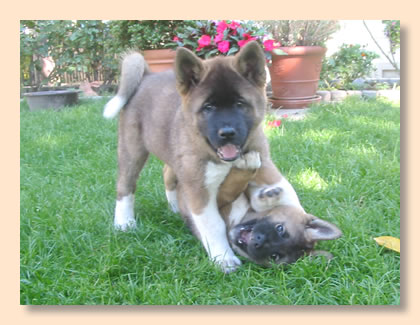 In the morning: before Fumiko was picked up by her new family she was playing with Fanmaru
In the afternoon: Today we went with Fanmaru and Faizah to the puppies' playground of our dog school for the first time. As proud as Akita puppies can be they crossed the playground, watched a bit, sniffled here and there and sometimes played with other puppies.
59th day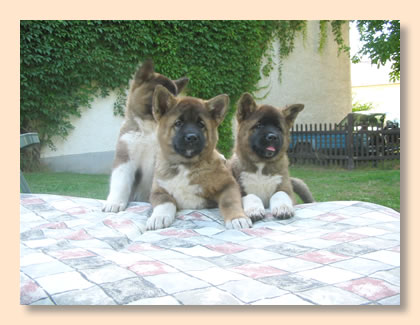 from the left: Faizah, Fumiko and Fanmaru
55th day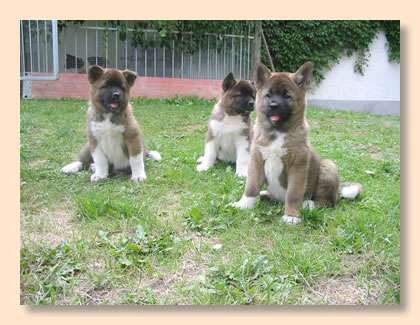 Meanwhile our 4 Akitababies have become young dogs.Their ears are standing now. Plants in our garden are not safe anymore. And there is a run on every visitor. This morning our vet came for the secong vaccination and the chipping. He was very pleased with all of them.
52nd day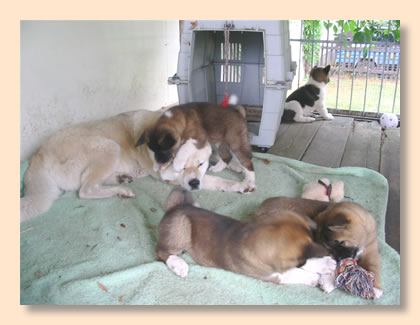 Cheyenne cares about the puppies