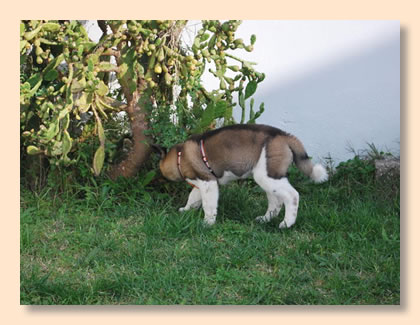 22. November 09
Hi Michaela,
Dino is doing good. I have been taking him to the American base and socializing him with the people and other dogs. He has naturally melted into our family.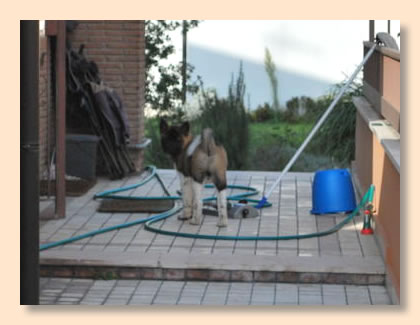 Dino has a vet appointment this week for his third round of vaccinations. He is doing very well here and makes us very happy. He has been great company while Chris was gone. Here are a few pictures I've taken in the past few weeks. I hope all is well.
Lindsay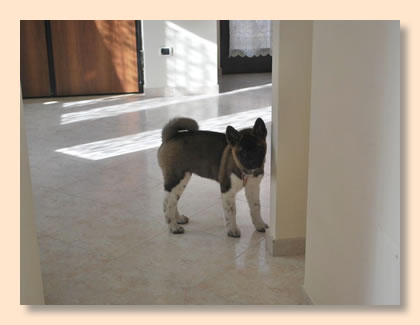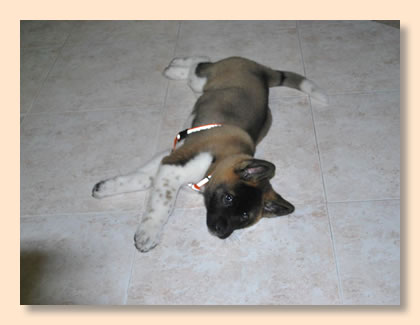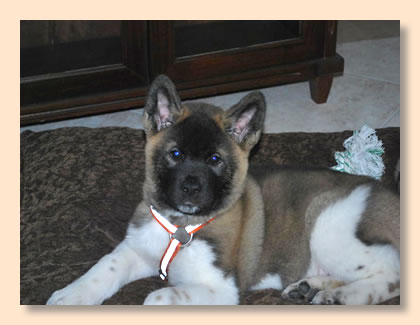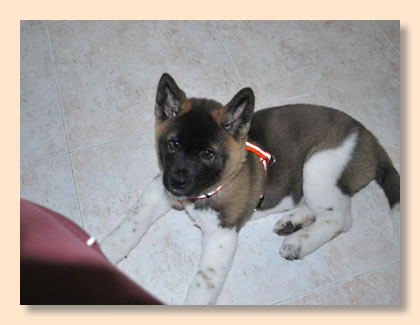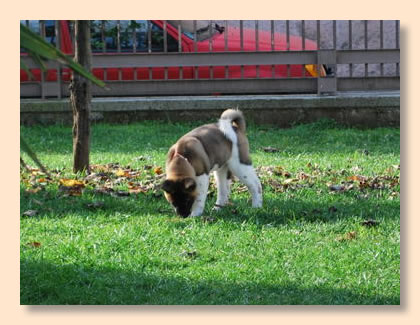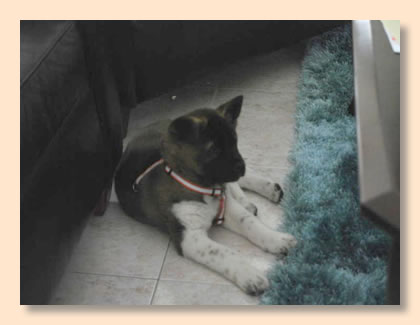 Ian-Dino at his new home
Hi Michaela,
I wanted to let you know we made it home safe last night. Dino was very good on the ride home. He is settling just fine here.
Tomorrow is Dino's vet appointment and I'll email you to let you know how it went. I looked at the website and thought it was very kind and sweet what you wrote about us and we think very highly of you and your family, we couldn't be happier to receive a puppy from a very caring and loving family.
I hope you enjoy the pictures.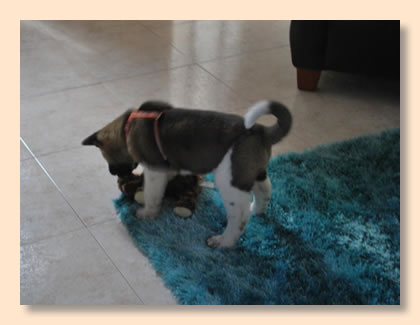 Yesterday Dino went to the vet. The vet said that everything seems to be fine. That he is healthy. Which I knew already.
Thanks for your help. Take care
Lindsay