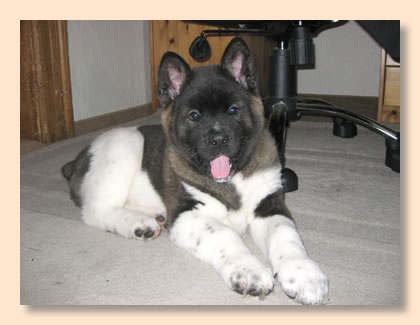 25th October, 2009
Today our last puppy was picked up by its new family. This farewell was very hard for us, as Indi felt at home with us in a way. Now he has become a British, but first he lives with his big family in Bergen-Hohne (Lower Saxony).With Kelly, Michael and their six children he will share home with his older sister Fee-Kimiko.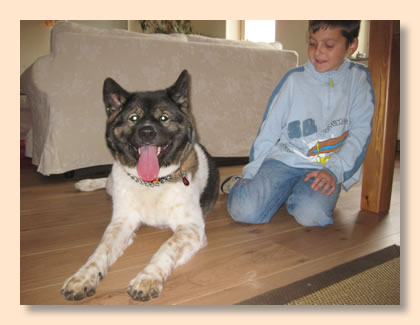 Kimiko also came to pick up her little brother. Bye, bye, sweet Indi. You will certainly become a really great and handsome American Akita male.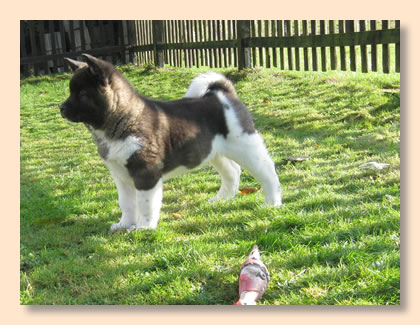 19th October
Look out!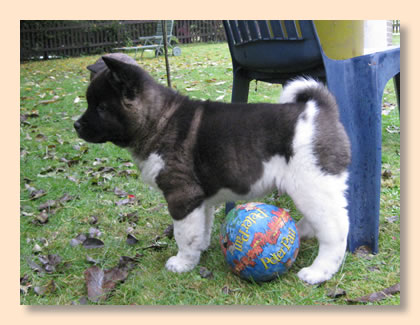 17th October
Indi 54 days old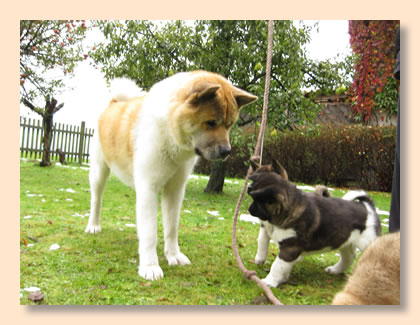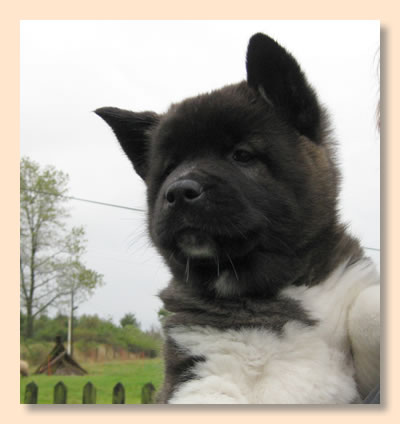 11th October
Indi on day 48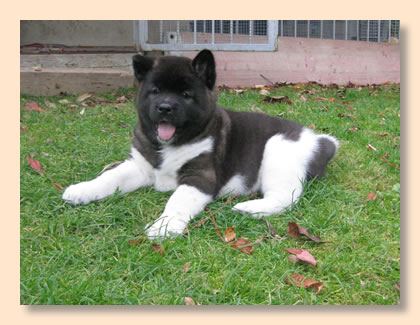 7th October
Indi 44 days old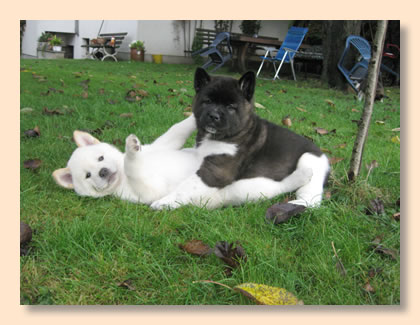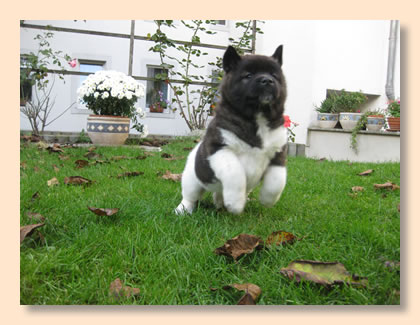 4th October
Ready - steady - go!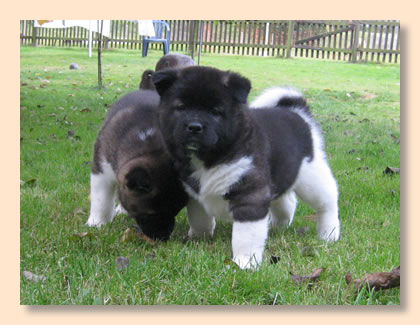 2nd October
Now an imposing American Akita already because of his dark colour and broad head 🙂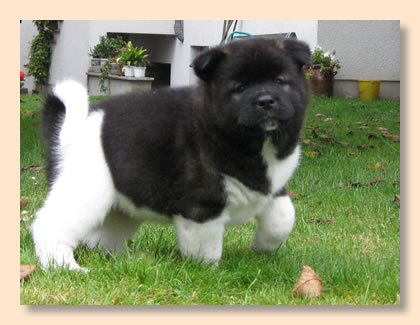 1st October
Indi 38 days old