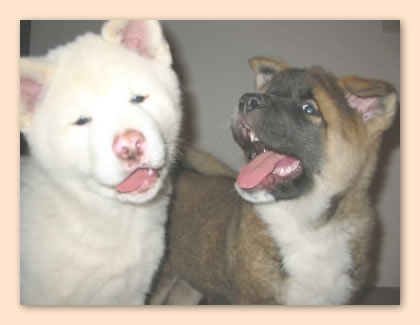 Date Whelped: 2nd September, 2003
6 males, 5 females
15 th November
Now our 4th akita-litter is history. Today our last puppy left. We had some exciting, stressful but great weeks with our puppies. All new owners promised to stay in further contact with us.
12th November
Our last two ones: Deigoh and Django. Last Saturday we took them to the dog school where they could get in touch with other puppies. At the beginning they were a bit reluctant, but the tunnel was explored quite confidently.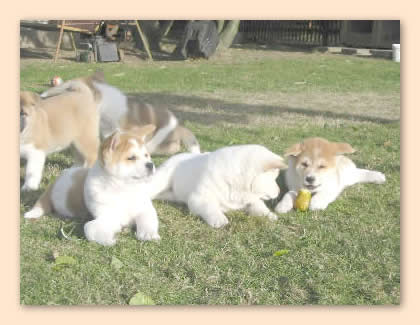 At a picnic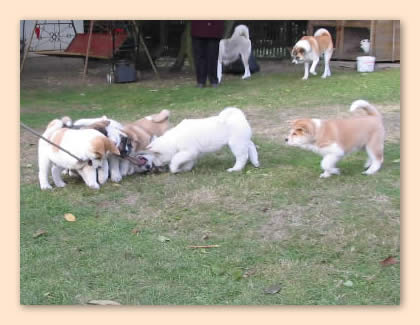 Latest hobby: tug-of-war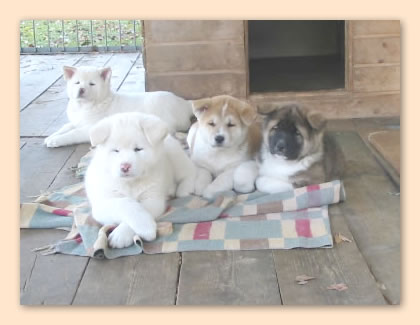 Diara, Deigoh, Dana and Django.Keep cool.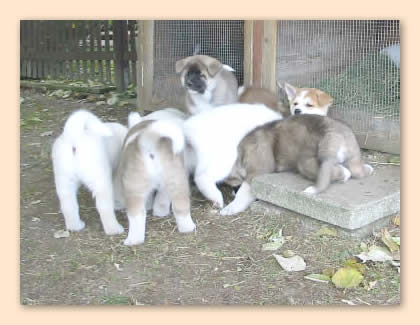 Favourite meeting place: At the rabbits' house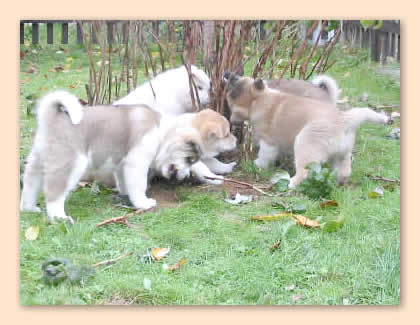 The raspberries are put down, nothing to do in the rockery, no flowers anymore ...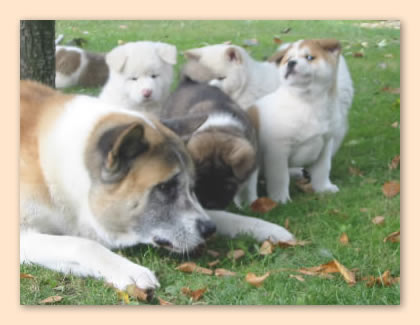 Bruno has started to care about his offspring, too.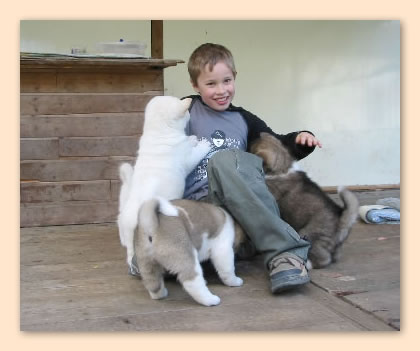 Under siege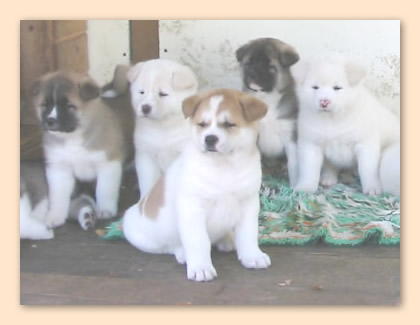 12th October
What's up?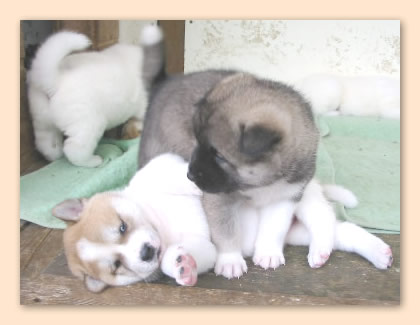 Daika and Dojo - which of us is stronger?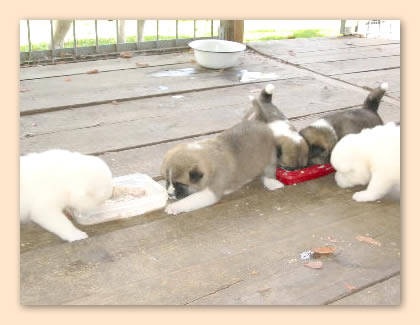 Now they have started to eat solid food: a mixture of meat, oat flakes and milk - a huge mess.
17th September
Now our footballteam can play in the garden