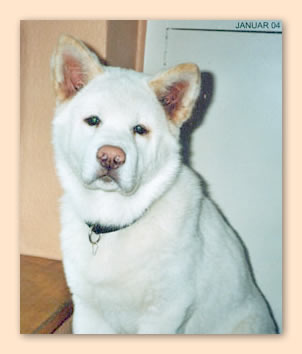 A letter from Daitan (April 04):
Daitan has grown a lot. He weighs 36 kilos now. He has become a bit choosy with his food. But he is a lovely boy. He is happy about all relatives who sometimes visit us and has already started to distinguish between them.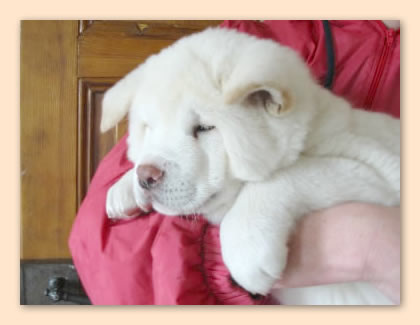 Shortly before his departure. Daitan has found a nice family from Bremen.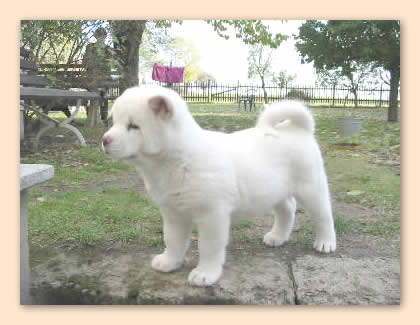 55th day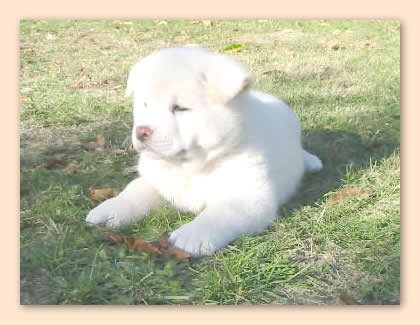 46th day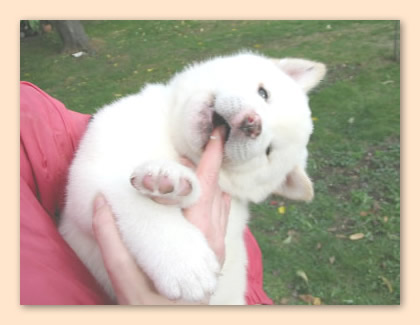 39th day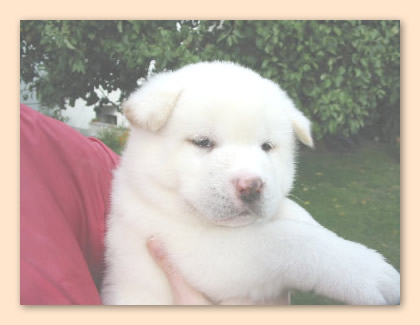 39th day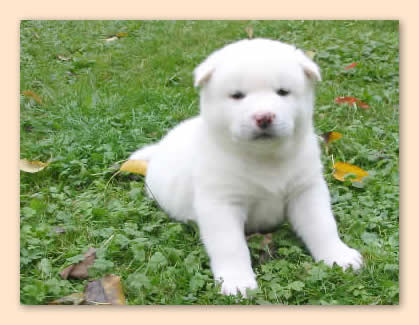 35th day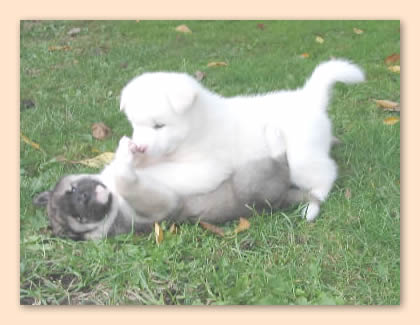 35th day
Daitan beats Daika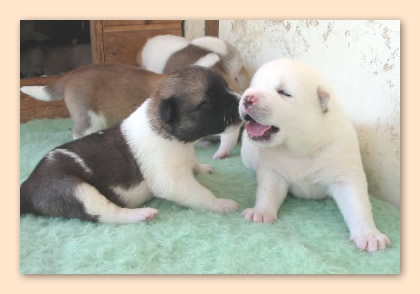 19th day
with Damiko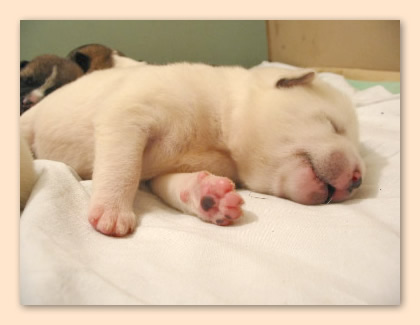 11th day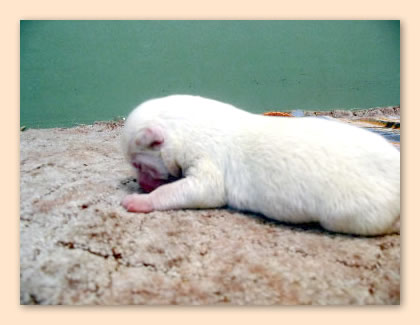 3rd day