2nd June, 2007
Today our Ginkou went to her new family. She lives with Lutz, Raina and Sunny in Kamenz, what is quite near our village. We are sure that she will be fine there and are happy to meet her regularly at our local dog school.
30th May, fifty-seventh day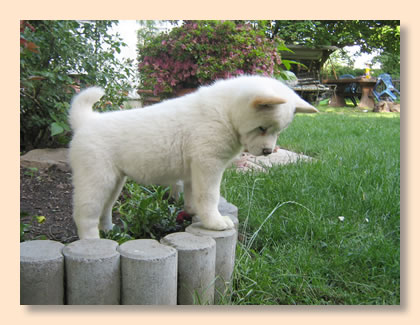 Between our last flowers.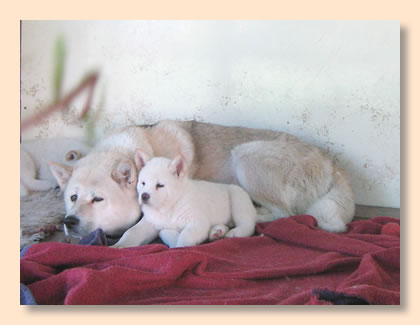 Having a nap.
26 May, fifty-third day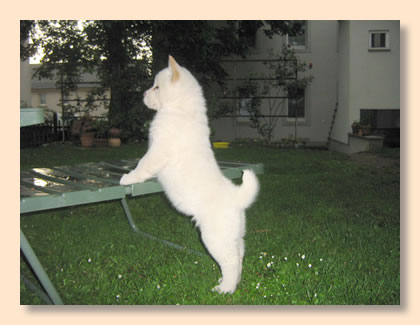 Ginkou quite big.
21st May, forty-eighth day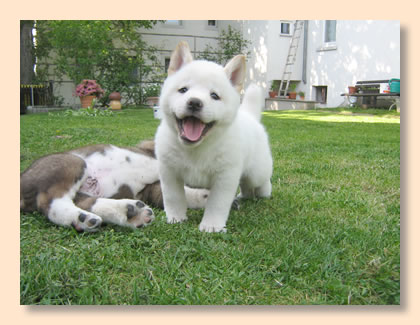 20th May, forty-seventh day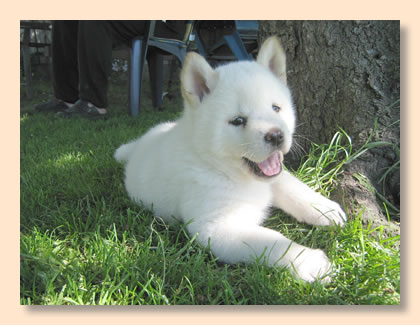 Smiling Ginkou.
15th May, forty-second day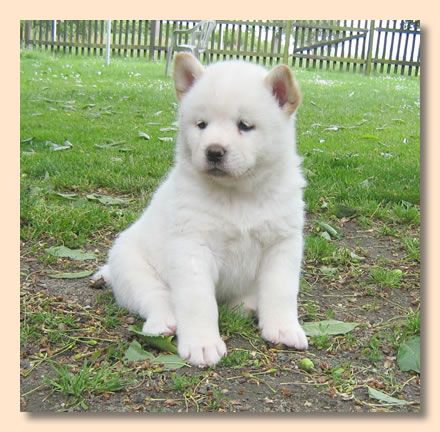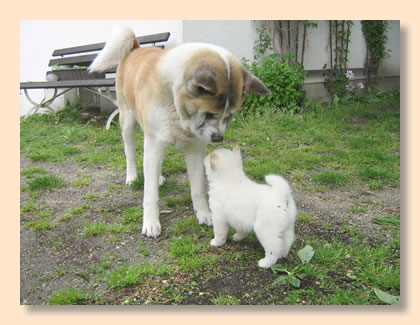 First contact to granddad Bruno.
12th May, thirty-ninth day
In this video you can see Chey with Goya, Godaigo, Ginkou asnd Geeza. Having been surprised by a heavy rain shower, our puppies are now in their room to become dry again.
We put this video on Ginkou's site because she finally lost the tip of her tail this morning. (You can see it in the video quite well). Her fur will grow over this bald spot and soon our little girl will look pretty as well, even if her tail is a bit shorter.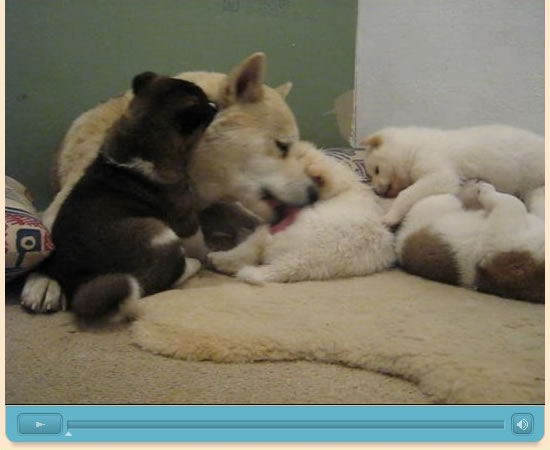 11th May, thirty-eighth day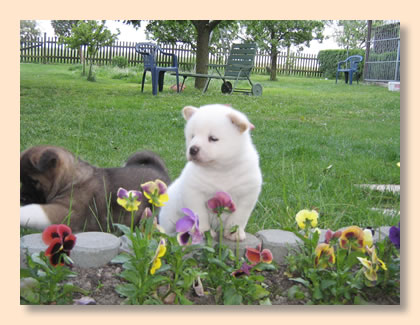 9th May, thirty-sixth day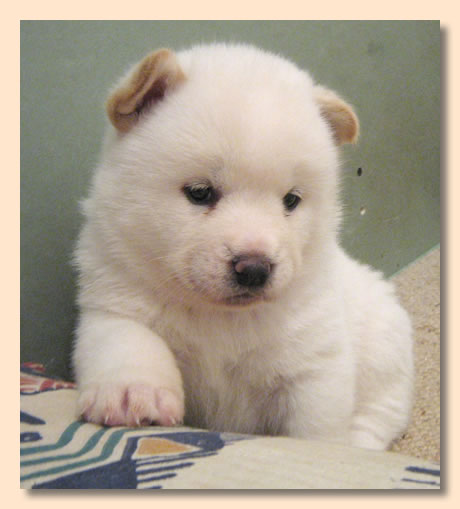 Our Ginkou has found a nice family, too. We are so pleased about that because she will stay with good friends near our home.
7th May, thirty-fourth day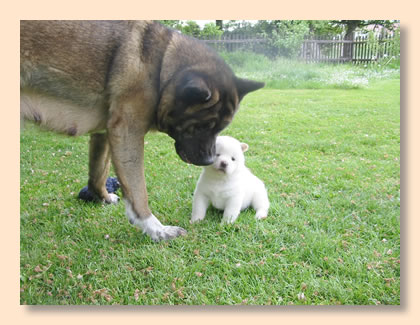 A kiss from mum Jane
6th May, thirty-third day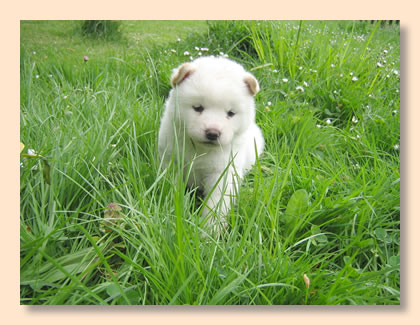 30th April, twenty-seventh day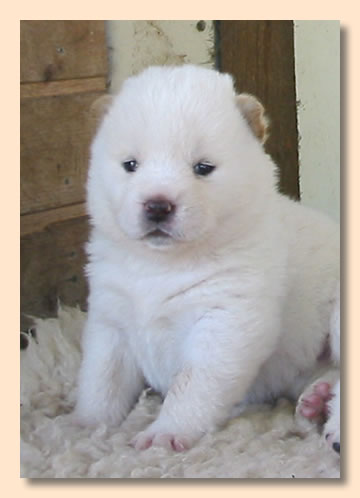 Ginkou is an especially lovely Akita girl. However Ginkou has a little handicap. Her tail is a bit shorter than that of the others. It must have happened when the babies were about 1 week old and unfortunately her mother stood on Ginkou's tail for some seconds. We showed that to our vet and he said that Ginkou will lose the tip of her tail (about 4 centimetres) Nevertheless she is a gorgeous puppy and we are sure that there will be some people who will love her even without her tail tip.
27th April, twenty-fourth day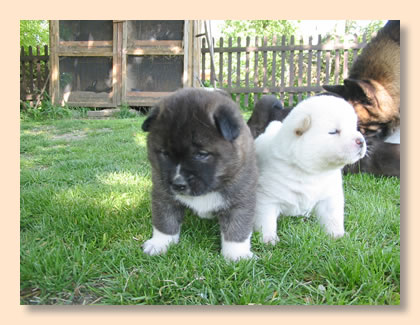 Geisha and Ginkou