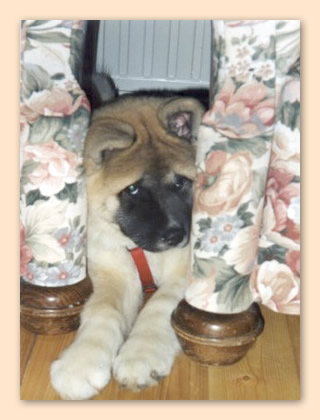 Betzi's new name is Akela. She has become a real Austrian now and lives with her family near Vienna.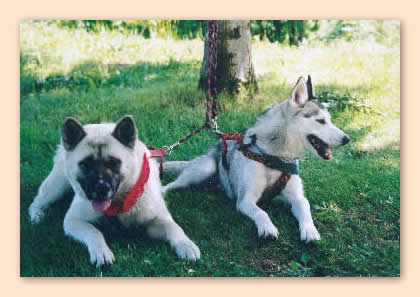 We got a lovely letter from Akela's family in September 2002. Here are some extracts:
We are quite well and Akela is a real sweetheart. She is endearing and docile and is just a part of our family. She's quite strong but not fat and very impressive. We recently got a second dog - a Husky female, Akira, which had been set adrift in our village. So we took her into our family. Akira is a very interesting dog - not very courageous to people but she appreciates her pack very much. Although it's not easy anymore for our four cats. She is a runner and hunter and she likes running with the bike. She always has to drag Akela along.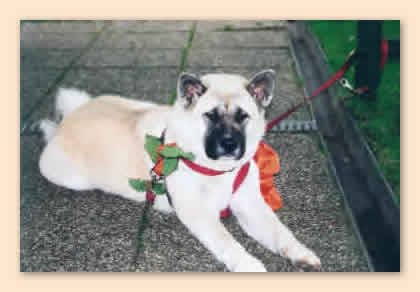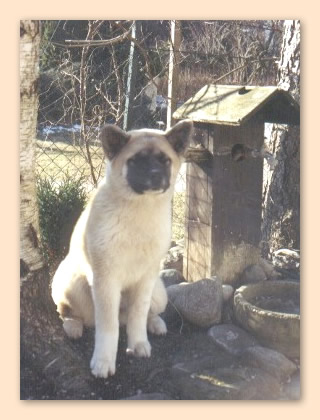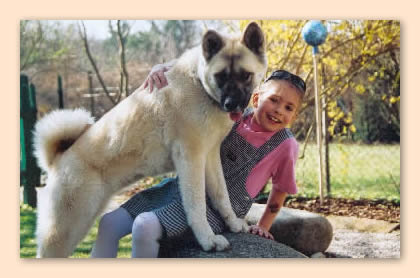 We are real Akita-fans and proud of having one of our own. We can imagine that we will eventually have a second one because for us an Akita is a dog which has all good attributes.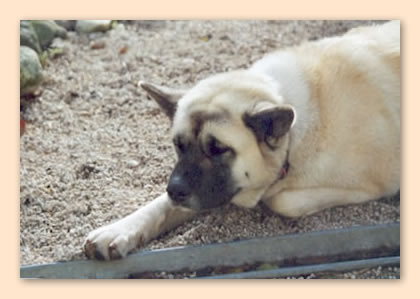 November 2002