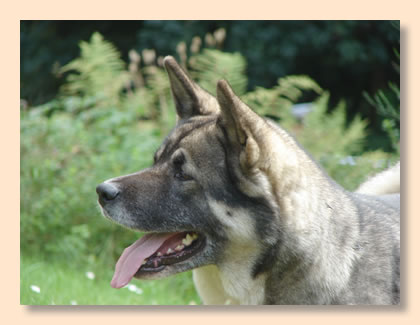 On 20th October Daika whelped three puppies, one male and two females.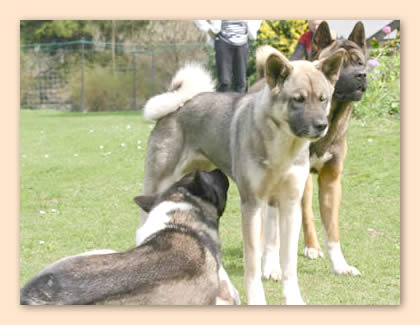 Mai 2005
Meanwhile Daika has passed all the necessary exams for the breeding certificate.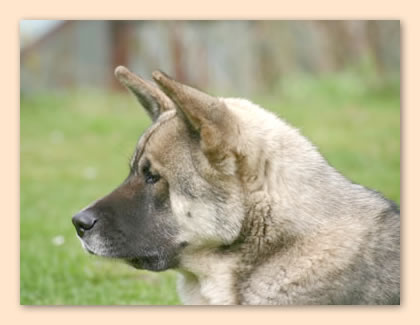 Mai 2005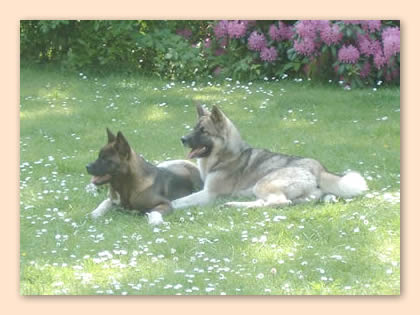 June 2004.With her boyfriend Max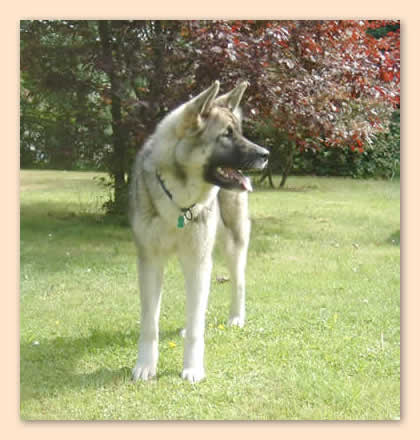 June 2004. Standing alone.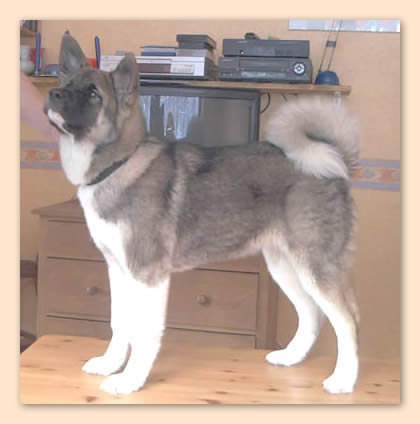 January 2004. Posing for photographs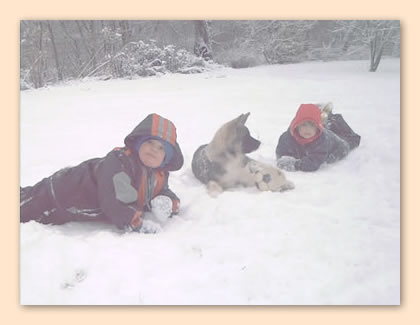 December 2003. First snow.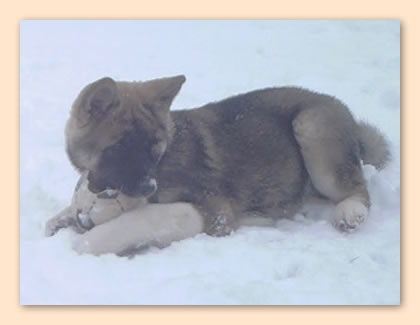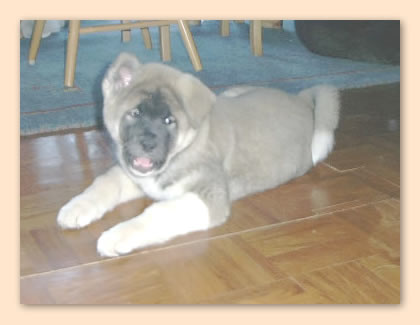 Already two weeks in her new house.
Have a look at her left ear.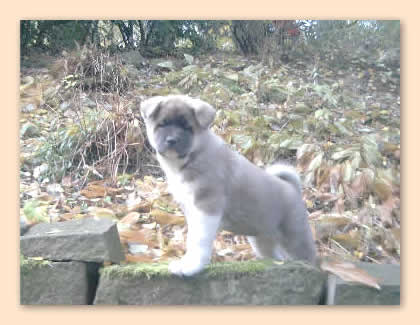 Watching on the wall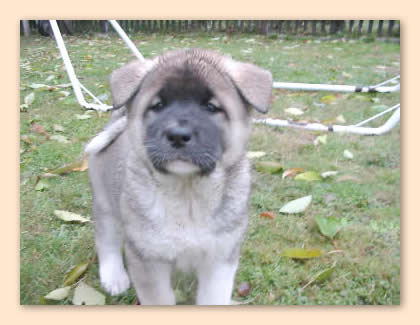 Now Daika lives with friends near Kassel.She even has her own website.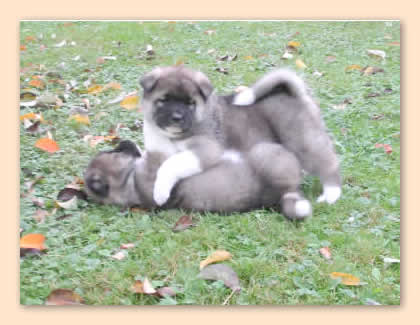 35th day
Daika beats Django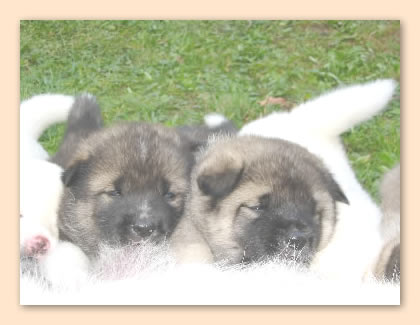 Django on the left, Daika on the right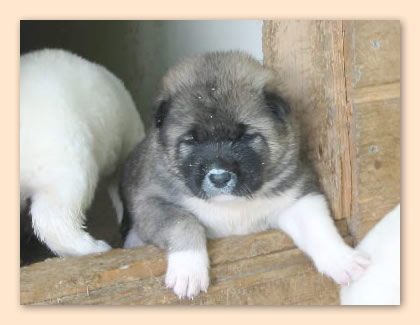 22nd day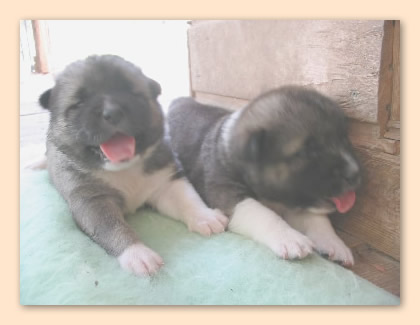 19th day
Daika and Django