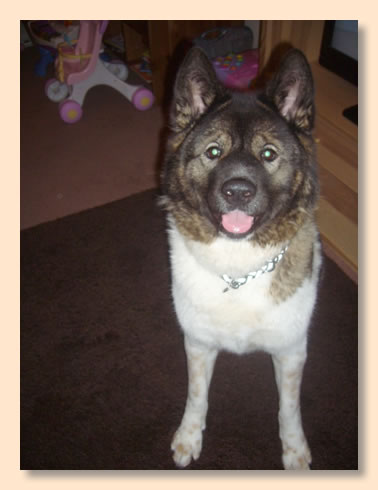 November 2010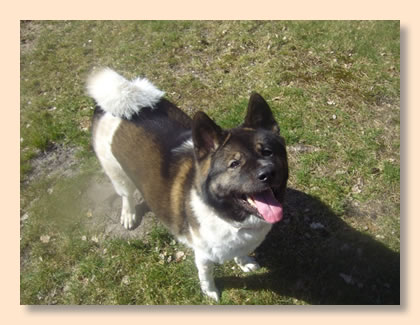 April 2009 Kimiko almost 3 years old.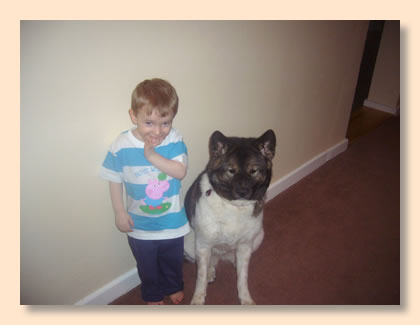 14.03.2009
it has been so long since i last sent pictures of kimiko , since then we have had a baby girl (morgan) who is now 10 months and i am 6 months pregnant again with baby no 6 and last . we have also moved to a place called Hohne in germany , i think this is closer to where you are . kimiko is doing great , she is so good natured and is great round my children ,so we are asking if we can be put on a list for your next litter as it would be great to have anouther of your beautiful akita's.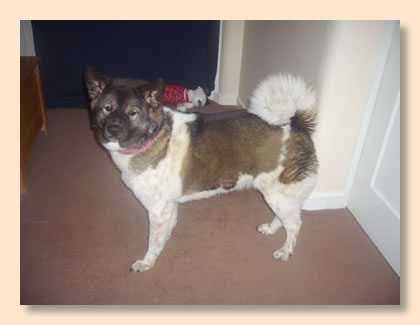 these 2 pictures were taken today , she is a lot bigger from that cheeky puppy we brought home .
all the best kelly and michael
March, 08 hello, hope you and your doggies are well, here is another picture of kimiko. i cant wait to see pictures of the new puppies when they come . me and michael are expecting a baby girl ourselves in may. so good luck to jane and her new arrivals.
take care, kelly and michael