15th July
Walking is fine more and more, both in the house ...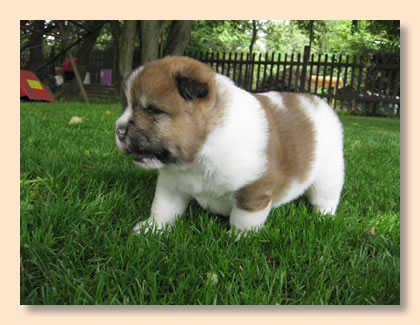 ... and in our garden.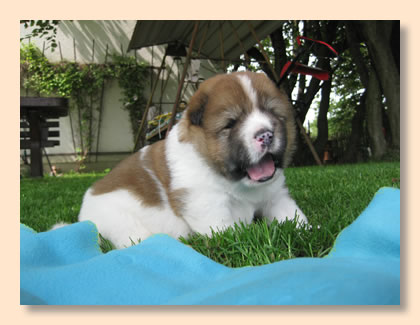 But we wish it would rain.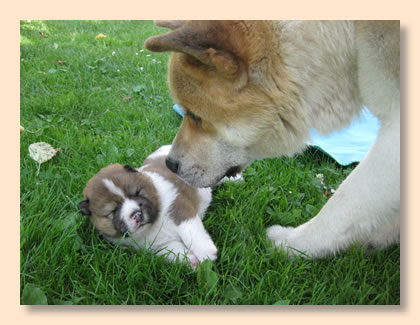 14th June
Joshi and Shadow - a first careful encounter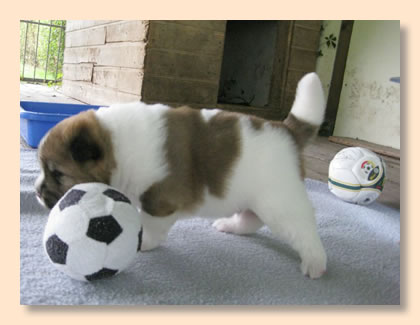 Being on the ball - Joshi's first awkward steps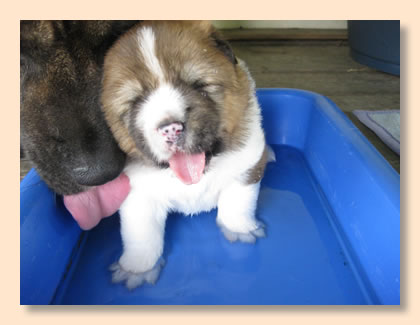 First having a bath ...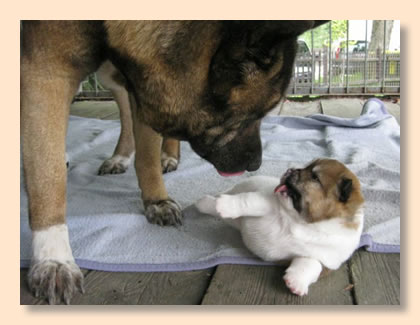 then Jane is cleaning and drying littele Joshi.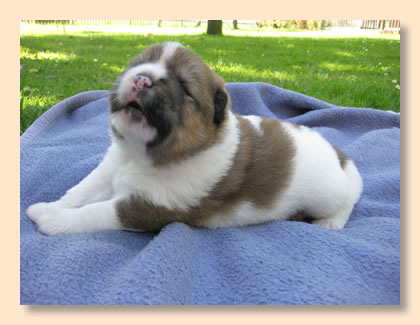 12th July
These temperatures are unbearable and no cooling is in sight. Our doggies get a refreshing shower now and then, even little Joshiro.
He spends most time of the day sleeping in the shadow of our garden and sometimes goes for a short walk across the lawn. With 17 days he has a weight of 1900 grams now.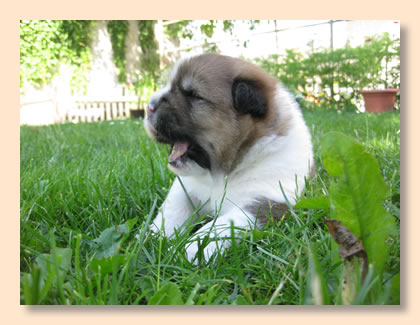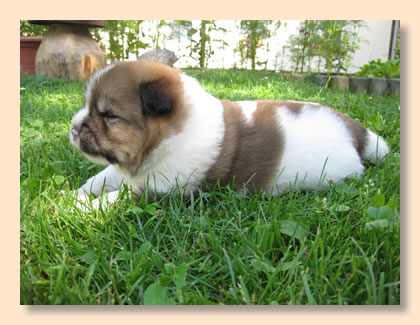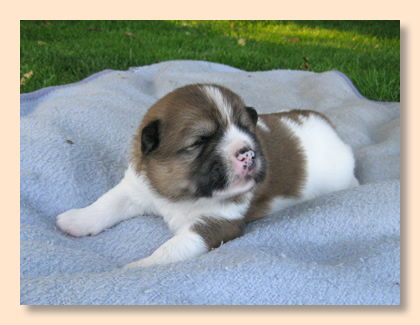 10th July
Today Joshiro got his first visitors - his new family Tanja and Jan with Julius and Jonathan from Hilden. He will find a lovely home with them in 6 weeks together with Podenco female Lotta.