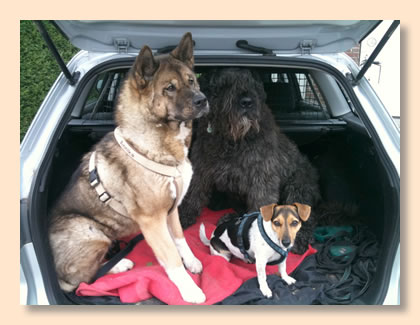 31st October
Annika, Leo and Ally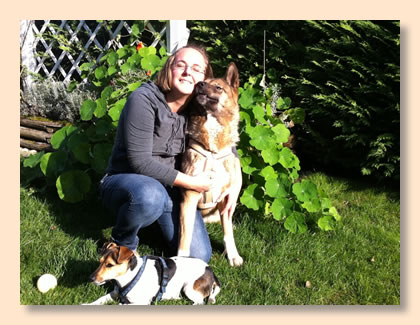 19th October
Doris with her two girls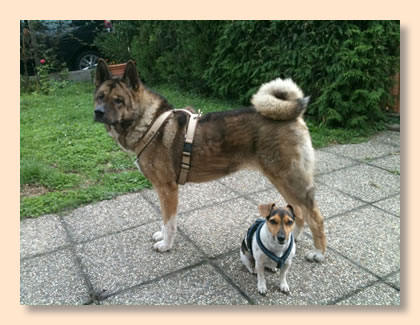 19th September 2010
Annika and Ally are waiting for Doris to start for the dog school.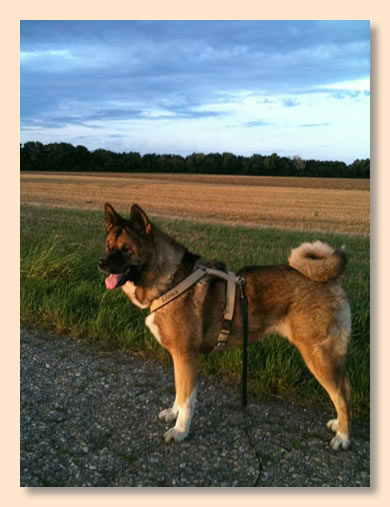 1st September
Annika in autumn 2010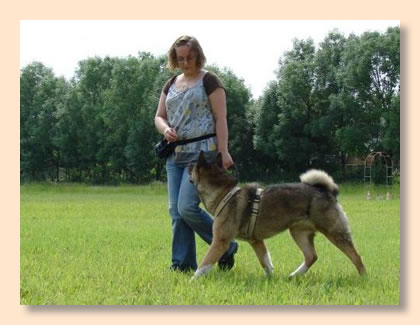 Annika and Doris at a local dog school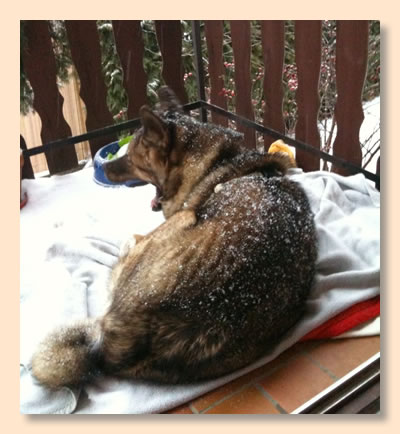 January
Geisha-Annika on her favourite place in front of the door where she can watch everything. The colder the better, no matter if it is snowing.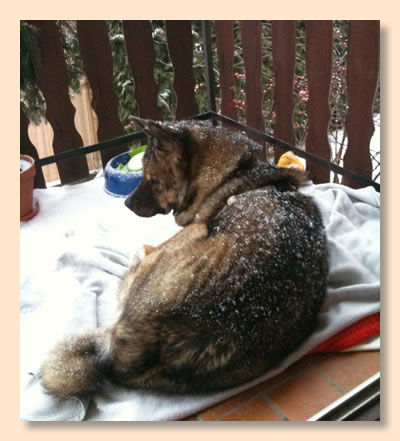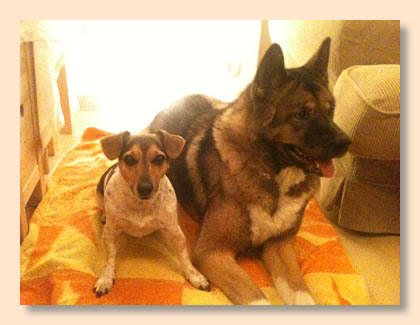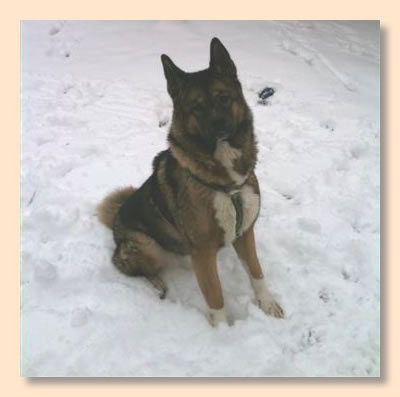 January
Geisha loves snow.