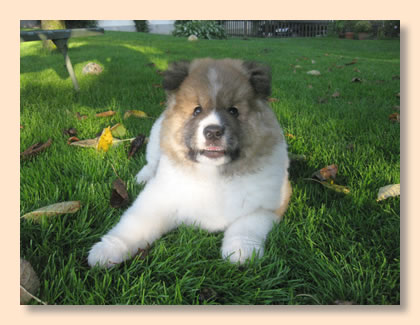 22nd August
Today we had to kiss our little Joshi goodbye. He has found a wonderful and lovly home with Tanja, Jan, their two sons Julius and Jonathan and Podenco female Lotta in Hilden.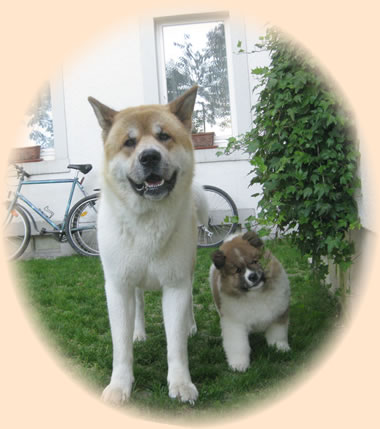 Joshi is a lively and curious little male. He is very similar to his daddy Shadow and many ways. Within the last days it became more and more clear for us that Joshi is a longcoated akita. Cute and loveable just as an Akita puppy can be. We are excited about how Joshi will mature and what he will look like when he is grown up.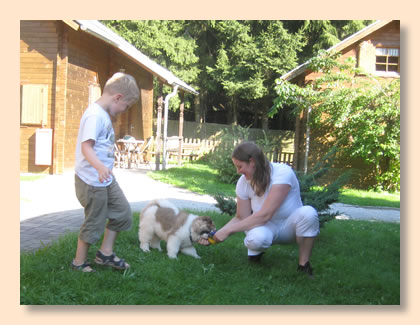 Joshi with Tanja and Julius.
Joshi is showing what he can do best: playing 🙂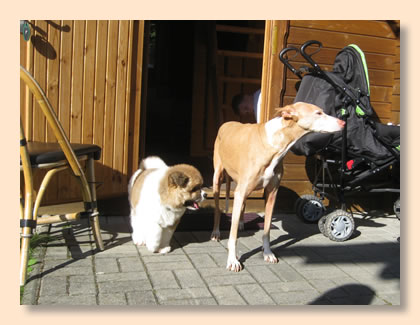 Joshi and Lotta
Farewell, little boy, we will always love you.