December 2006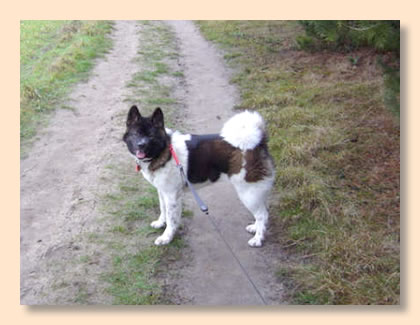 hallo michaela and olaf, hope all is well. here are some pictures of kimiko on a christmas eve walk. she is now asleep and is a very tired girl. have a great christmas!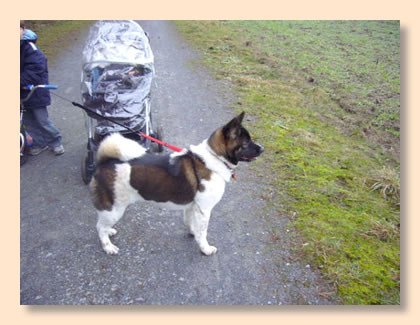 Post vom Oktober 06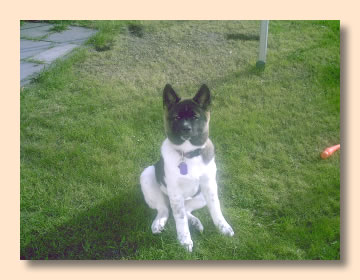 Hello Michaela and Olaf, how are you , hope you are well.
Well the weather is getting colder and Kimiko loves to chase the leaves and
anything else that seems to blow across the floor. We tried a training class and
it didnt work out for her and he was very forcefull and seemed to pick on her
saying she was a naughty dog . So I am looking for a class which teaches the
dogs not with fear.
But she already knows her sit, down and sometimes stay command and walks on a lead with no problem. She is well socialised and her best friend is a terrier cross. He is the same age but a lot smaller.We were thinking next year if it would be ok to bring kimiko to see you the day she turns one?
Well here is some pictures of our beautiful girl.
Yours Kelly and Michael
September 06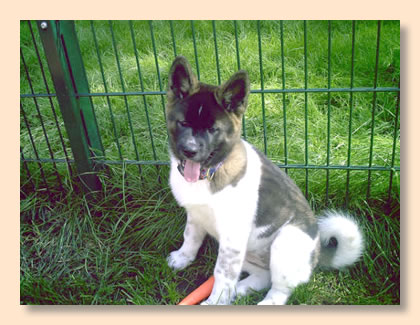 We also got pictures and mails from Fee-Kimiko's new family. Look here: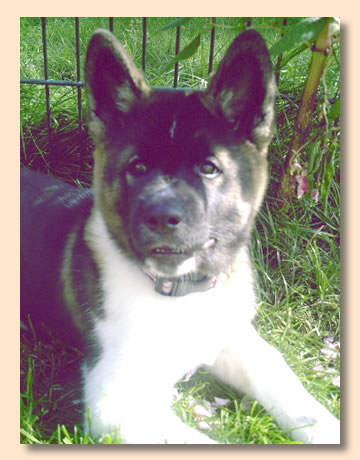 Hallo Michaela und Olaf ,
thank you for telling me about the papers and yes kimiko has settled in very well. she is the perfect little girl , she has never cried at night when left to sleep and has never had an accident when going to the toilet, always does it outside.and had no problems walking on the lead, we couldnt wish for a better puppy. thankyou for letting us give her a home.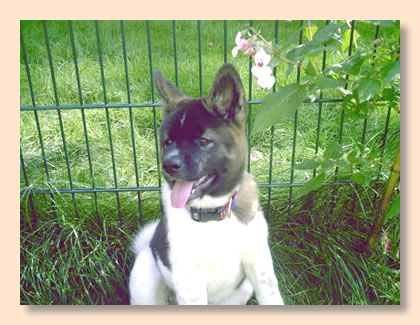 Hallo michaela and olaf, hope you are well ?
here is a couple of pictures of kimiko , she is doing very well and we start puppy training classes on saturday. over the last couple of days its been really hot here , so she has a little swimming pool which she loves paddleing in ,she is obsessed with water. well hope you like the pictures.
yours kelly and michael