19th April, 08 Today our puppies are 8 weeks old and we have to say goodbye. Hakuro, Hira and Hailey will leave today and Hero, Hunter and Hanko next week. What a great time it was. We wish all our pups and their new owners many happy years.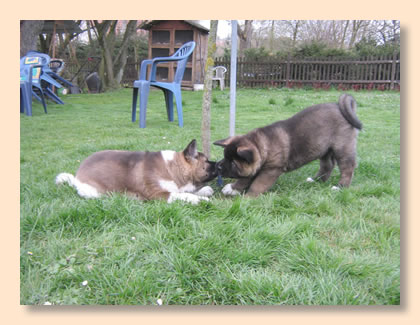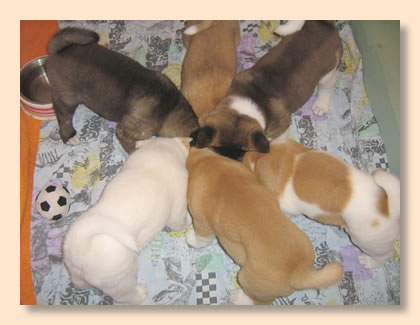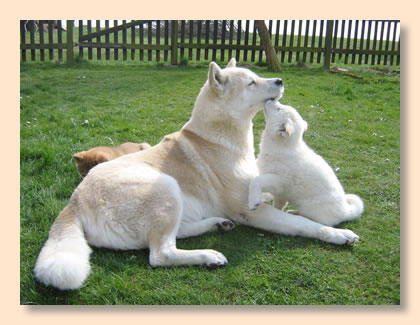 17th April, 08
Cheyenne cares about her grandchildren.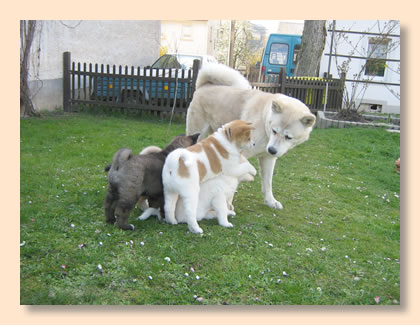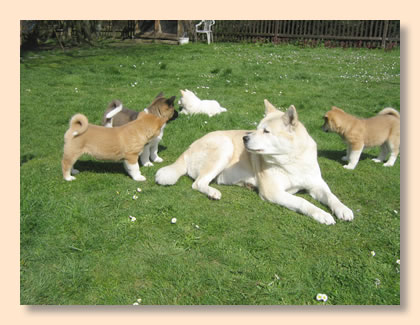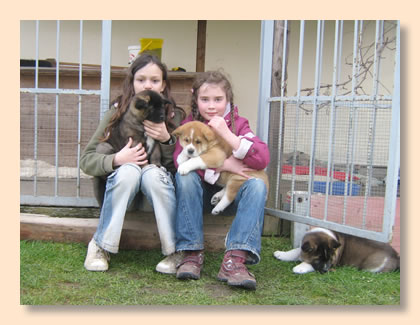 13th April, 08
Children and puppies - always a joyful encounter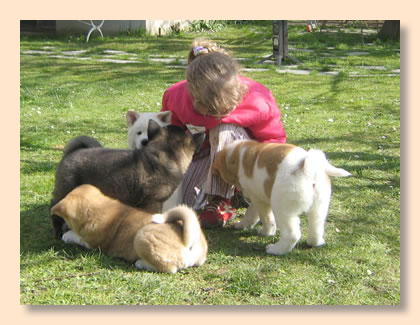 12th April, 08 Today our puppies are seven weeks old. From the left: Hanko, Hunter, Hailey, Hira, Hero and Hakuro.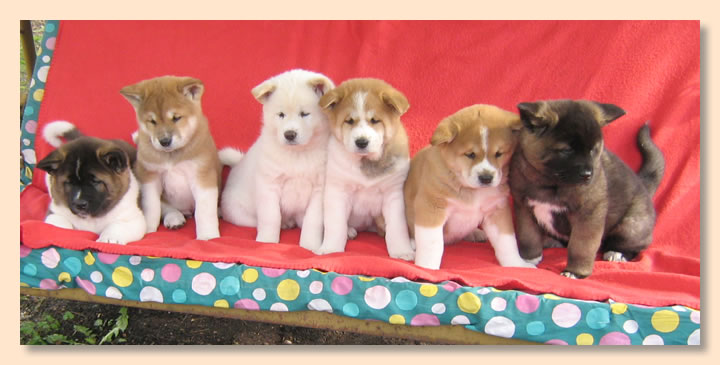 11th April, 08 Our puppies are 7 weeks old now. As you can see in the video they like to play tug of war.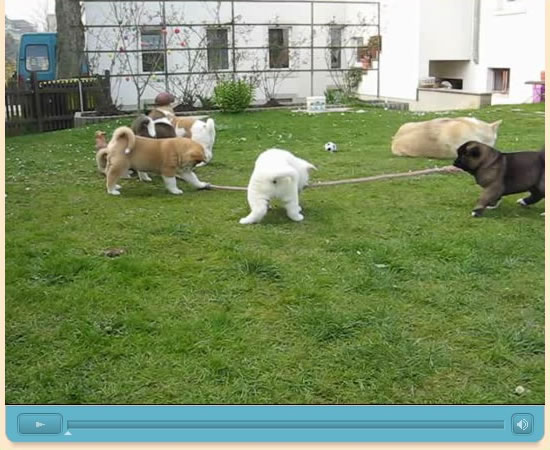 4th April, 08
Today our vet checked the puppies if everything is alright and she was pleased. The pups got their first vaccination.
And here is a new video again with new impressions of our pups playing in the garden.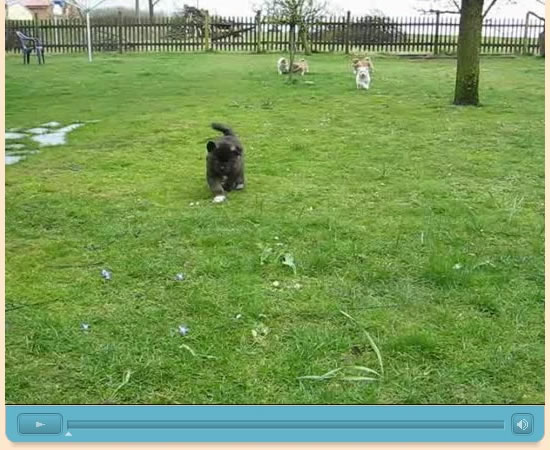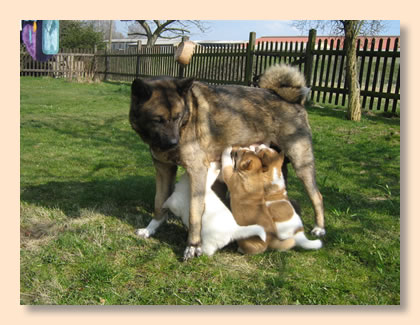 1st April, 08
Five times a day our puppies get dry food. We feed Nutro's Choice Puppy Lamb and Rice. Our puppies are really keen on their meals but the best one is still mum Jane's milk.