3rd June, 2007
Geisha has become an Austrian now. Today she travelled with Doris to her new home near Vienna. There she will share her home with Jack-Russel-lady Ally. Good luck, little girl, we will miss you.
30th May, fifty-seventh day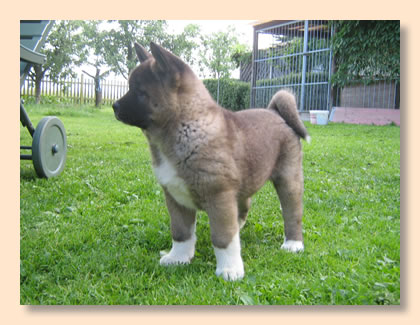 26th May, fifty-third day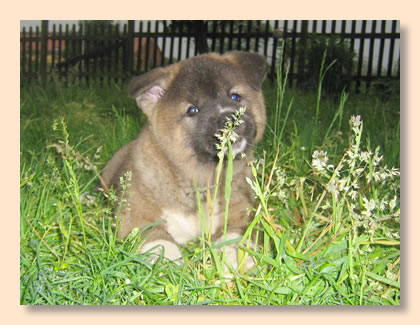 First sniffing ...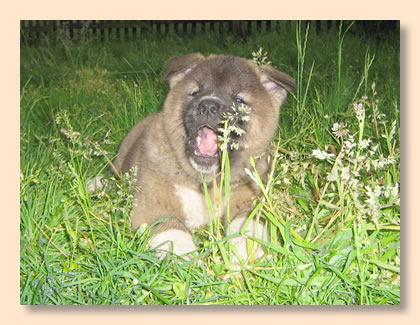 and then sneezing.
21st May, forty-eighth day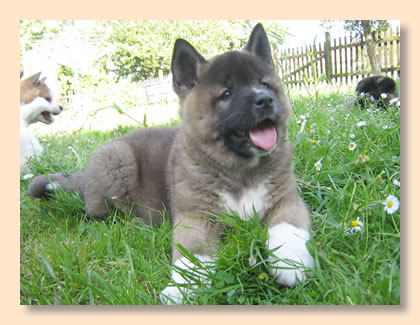 20th May, forty-seventh day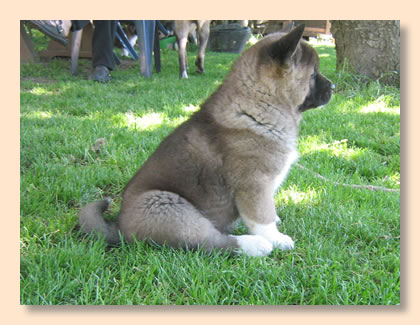 Geisha on the watch.
18th May, forty-fifth day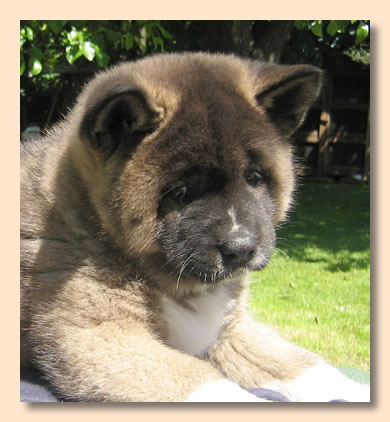 17th May, forty-fourth day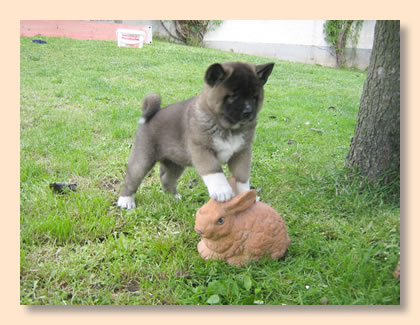 Our Geisha is a quite lively girl. She's interested in all new things and likes to play with her brothers and sisters.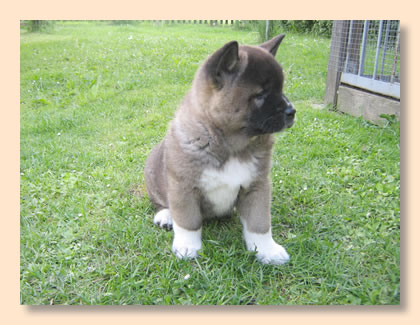 10th May, thirty-seventh day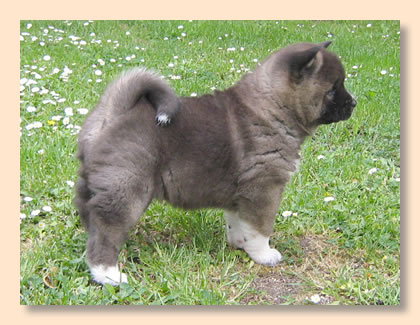 Today we have Geisha twice: in profile and from the front side. Here she is watching her granddad Bruno, which growls if the puppies come too close. They accept this. Still!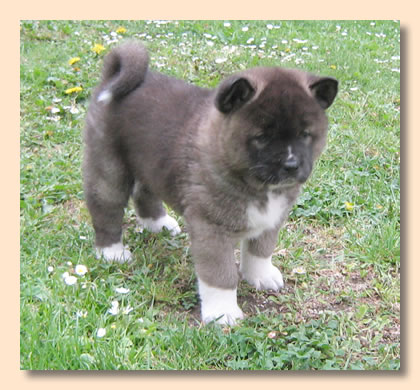 8th May, thirty-fifth day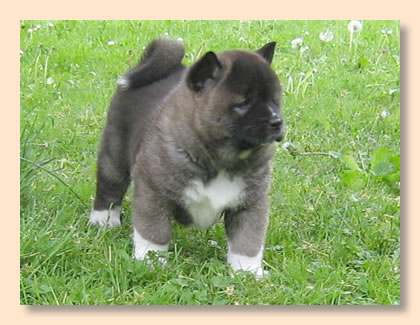 Now Geisha's ears are standing right. So she is the first of our pups that looks like a real Akita.
7th May, thirty-fourth day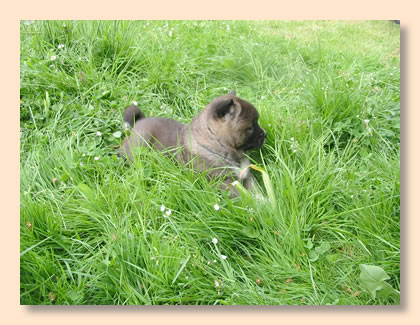 Geisha's little ears are beginning to stand
6th May, thirty-third day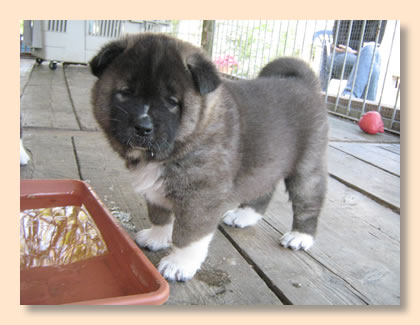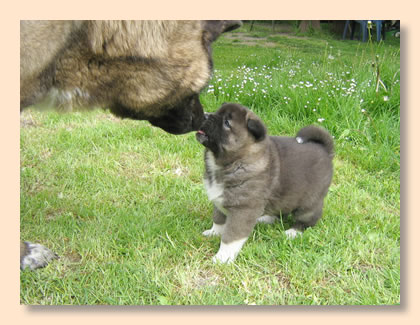 Geisha with mum Jane
1st May, twenty-eighth day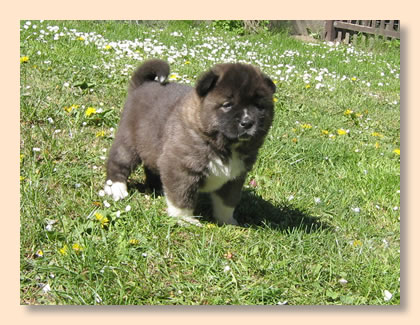 27th April, twenty-fourth day
25th April, twenty-second day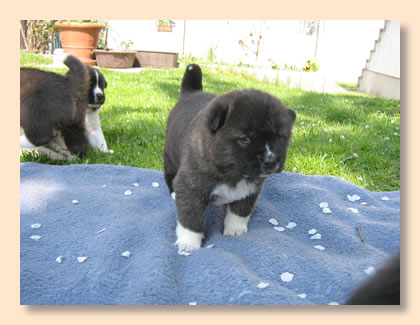 24th April, twenty-first day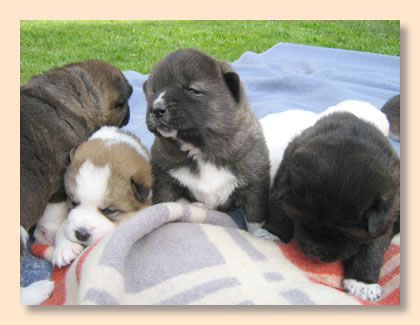 Geisha between Geeza and Gina