27.12.2007
Goya visited us today. We were surprised how tall she has become. Friendly and open-minded as she used to be.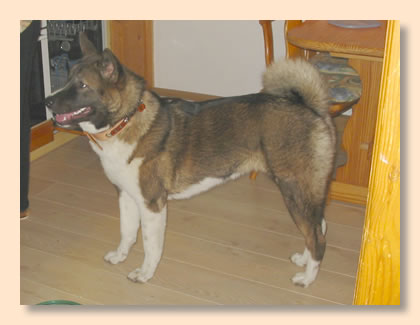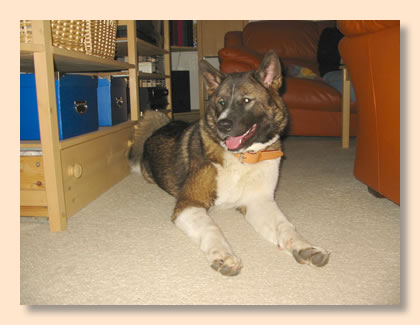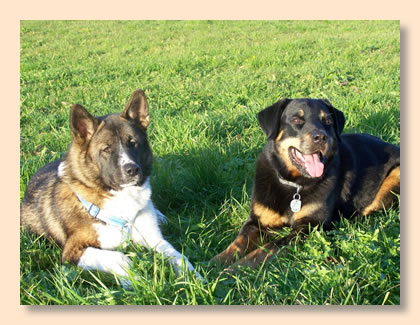 14.11.2007
Goya and Mogli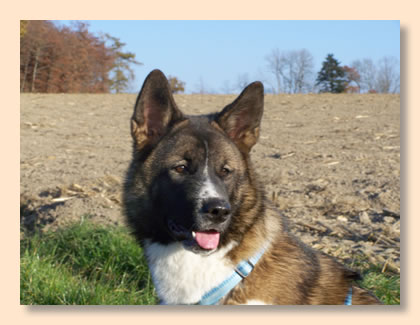 Goya 7 months old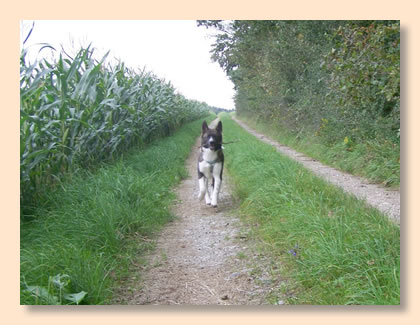 27.09.2007
Goya 5 months old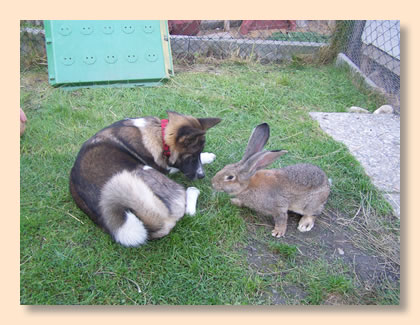 Hier seht ihr Goya mit unserem "Neuzugang" einem Deutschen Riesen, da wirkt selbst Goya ziemlich klein. Am Nachmittag nehme ich Goya immer mit zu den Kaninchen zum Füttern ins
Gehege. Sie macht das dann auch immer ganz super und wartet brav an der Tür auf so Holzfliesen, die dort liegen.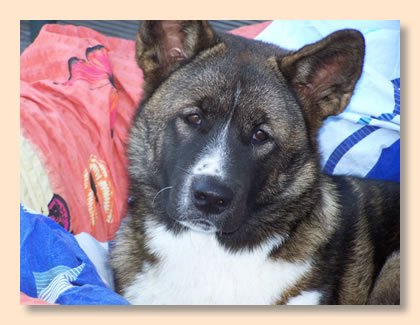 Was ihr wirklich riesigen Spaß macht, ist mit ihrer Nase zu arbeiten. Wenn sich einer beim Spazieren gehen versteckt,ist sie mit vollem Eifer beim Suchen.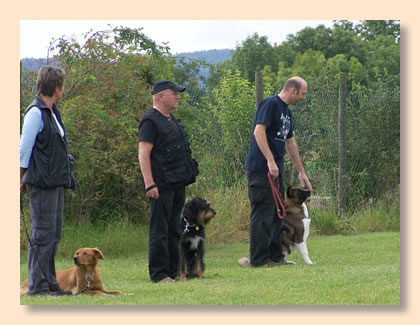 Goya ist auch eine richtige Schmusebacke. Gerade wenn sie mal allein war, krabbelt sie schier in einen rein, um zu kuscheln. Sie ist ein richtiger "Kuschelhund".