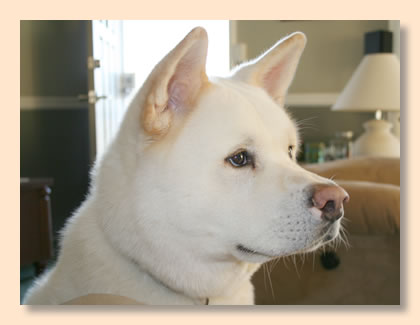 October 20th, 2007: We are very pleased to get some news from Eizan. This is what Mike wrote to us: All, here is a couple of updated pics of Eizan, we would like to start talking about another puppy friend for Eizan. We are not looking at getting another puppy until at the earliest May of 2012. But we will definatly be looking, I would like to possibly get a female puppy from Jane if she is still breeding at that time. Eizan has been neutered so it's strictly a companion for him and actually more for us. It'll be hard because Eizan has us so spoiled with how well he behaves. I will be retired from the military and living in South Dakota where the climate actually changes and the puppies can enjoy the snow again. I hope you enjoy the pics.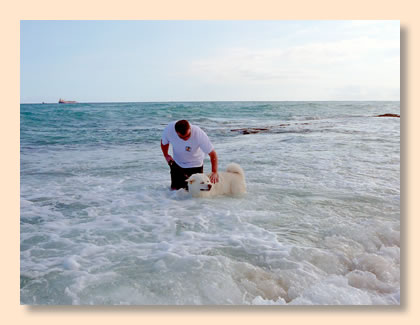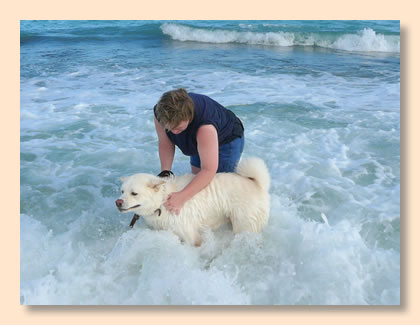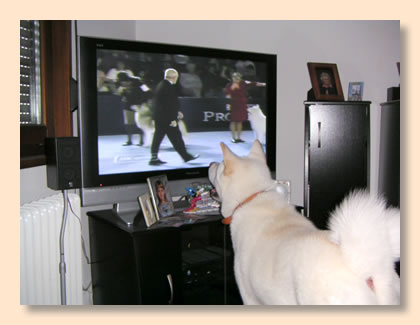 20.02.07: Today we got a mail of Eizan's family. This is what they wrote: "Hello all, Just thought that I'd send you some pictures of Eizan. I know it's been a while since I sent some so I figured I better get on it. We are now living in Hawaii. Eizan seems to like it alot."
And we got some new pictures of Eizan. Here Eizan is watching a dog show on TV.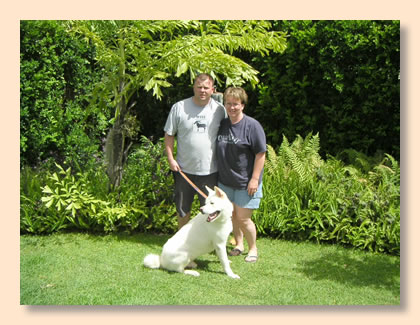 Eizan with Mike and Traci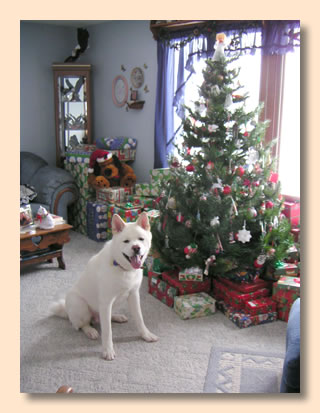 2006: Eizan in front of xmas tree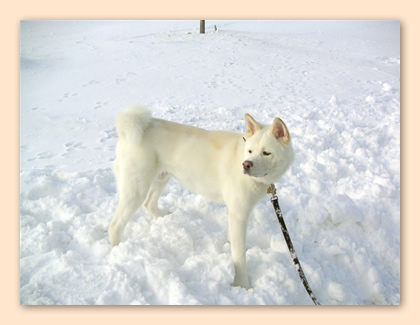 Eizan in the snow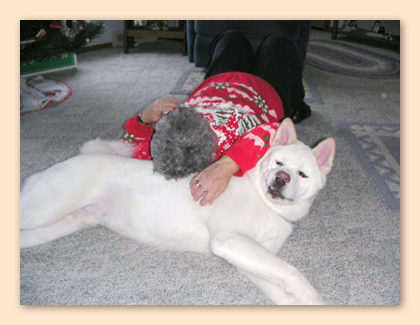 Eizan is the hit of the whole family. Here with Grandma.