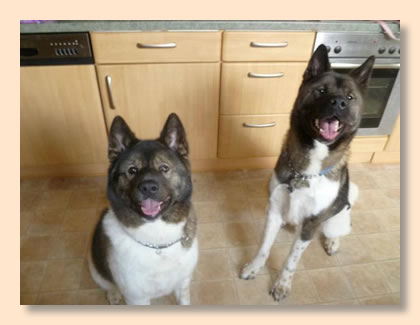 October 2013
hallo olaf and michaela , its been a long time since i sent a picture of kimiko and indi so here is one from last year after being at the groomers . they are both doing well , kimiko still acts like a puppy and indi is still overprotective and likes to be the boss but we have learnt to all get along well . we are still in germany but have moved back to gutersloh now and should be here for another couple of years before going back to england . hope you and the doggies are ok and happy and healthy . will write again soon . take care . kelly and michael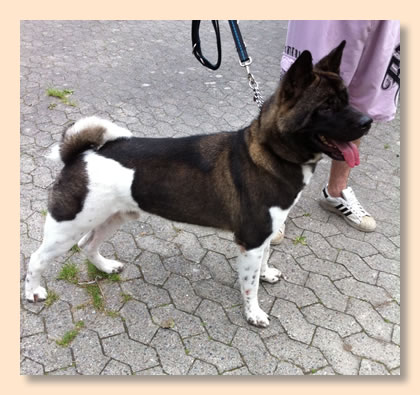 July 2011
Hallo michaela and Olaf , hope you are well . Just sending a picture of Indi after his first groom today . He looks beautiful . He has turned into a great dog . We still have problems outside with dogs but nothing we can't handle . I will send you a picture of kimiko tomorrow after her groom .
Regards Kelly , Michael , kimiko and Indi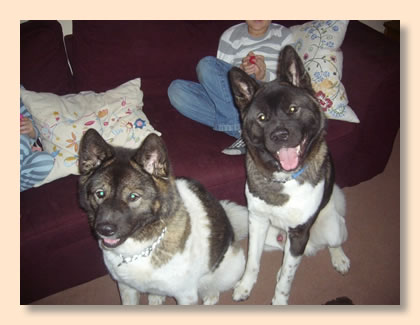 November 2010
hallo michaela and olaf,
at long last i can update you with pictures of kimiko and indi. kimiko has finally lost weight and the vet says she is the perfect weight now, she is still a very well behaved dog and you couldnt ask for better. we are still working with indi's issues outside with other dogs and it still seems 1 step forwards and 2 steps backwards but he is improving, he is still an intact male so we are thinking about neutering to see if this will help, but we are not sure yet. indi is such a beautiful dog with lots of energy and with 2 dogs and 7 children the house is a very busy household. so here are some pictures of my beautiful akitas , we will update more soon.
best wishes kelly and michael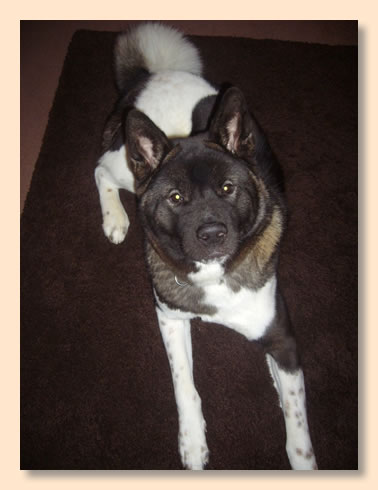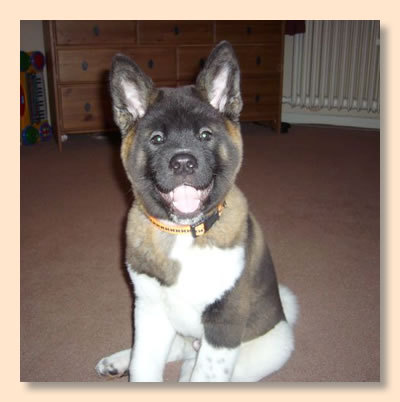 21st November 09
Indi three months old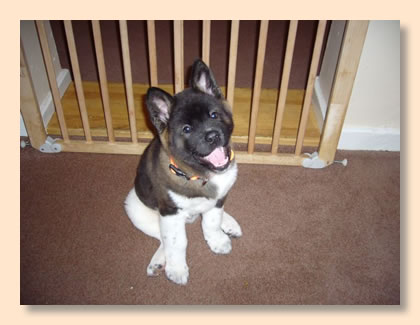 Indi at his new home
hello michaela and olaf,
it was so great to meet you both again after all that time , thankyou for making us feel welcome . we got home safe and well , indi and kimiko slept most of the way . indi seemed to settle down really well , even though kimiko was pretending he wasnt there. today they are getting along fine and i think they will be best of friends. i will email you with more photos and news about him very soon.
best wishes , kelly, michael, kimiko and indi 🙂