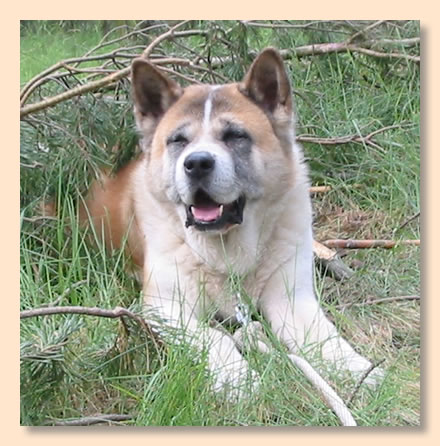 11th September 1995 - 25th August 2008
Our friends
wait at the Rainbow Bridge.
The sun is warm and they are content,
knowing we remember
and that, one day we will come.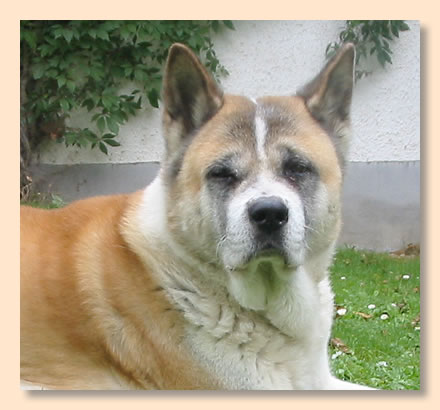 Date Whelped: 11.09.1995
Colour: pinto red with black mask
Kennel: Kakusu Chiho – Germany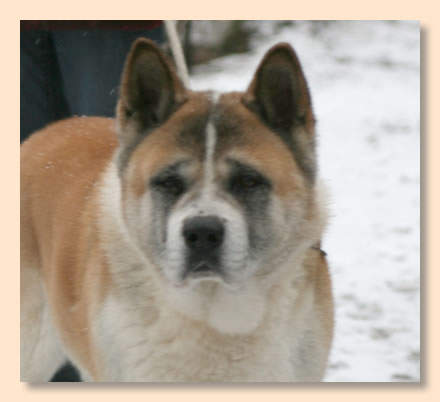 Attributes: quiet and confident, almost never barks, a bit stubborn, not a big eater, doesn't like other dominant males, very patient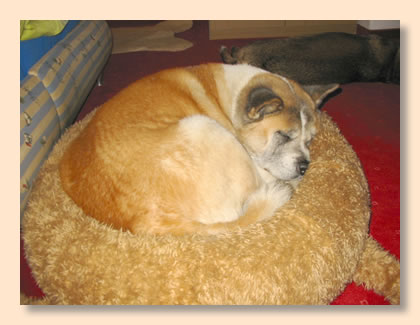 Bruno loves sleeping in his bed. Meanwhile he is more than 11 years old and his black mask has become grey.
Bruno, Ceyenne and Jane – a break at a hiking-tour in August 2005-11-13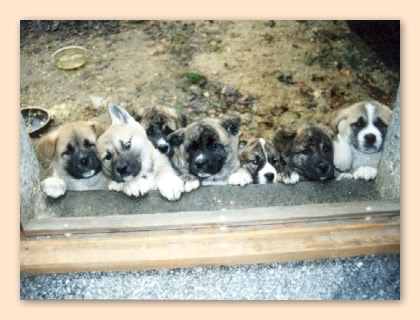 Here he is about 7 weeks old – on the right hand side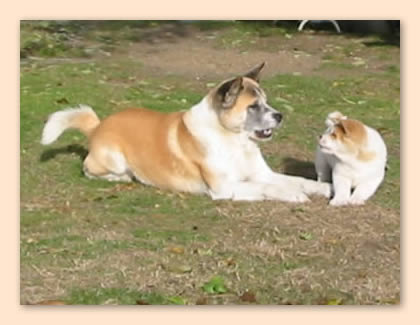 A proud dad with his son (2003)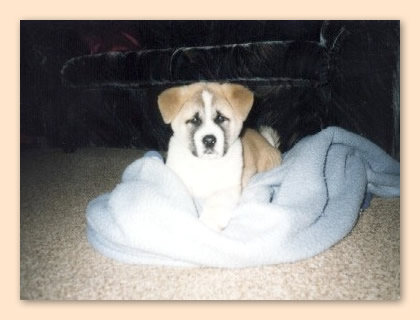 The first days in our house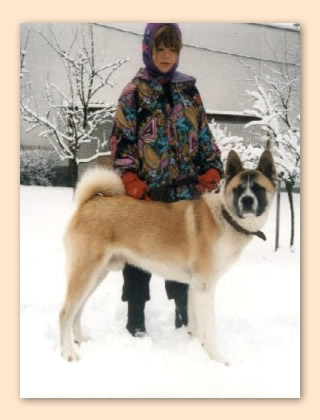 One year old with our daughter – the first time in the snow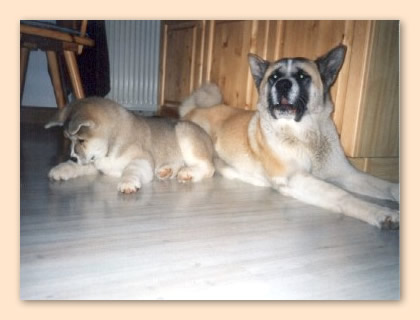 Cheyenne has appeared – at the beginning he behaves hesitant but after a few days the ice was broken