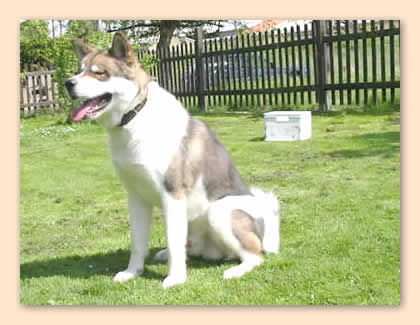 Mai 2005
Djun visited us.
What a nice couple ...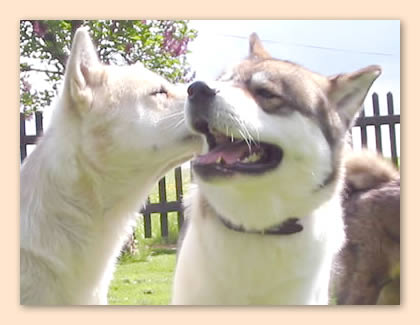 Kissed by mum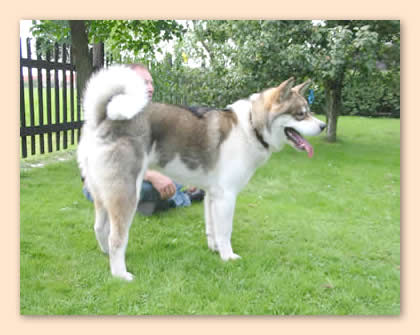 2nd August, 2004
At last, Djun came for a visit.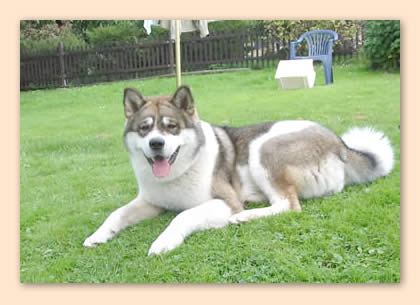 We are amazed to see how gorgeous he has become.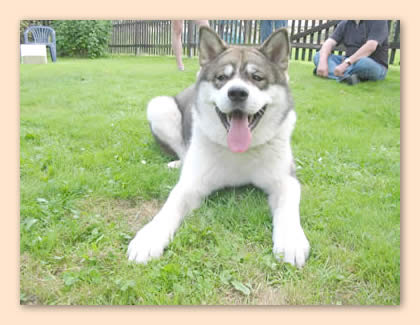 2nd August, 2004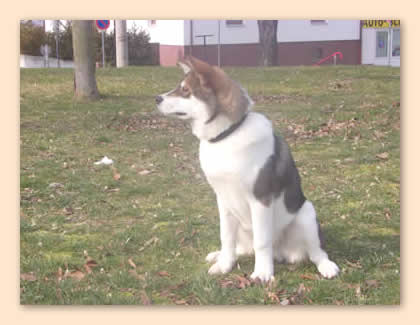 Post of Djun's family, April 2004:
At the beginning of March Djune changed from the puppies' group to a basic course in the dog school in Waldhessen. We train twice a week - Wednesday evenings and Saturday mornings. The first lesson started with an obedience exercise in which Djun had to stay 'Down'. Although he hadn't been amused at first he accepted his fate and has become a model Akita.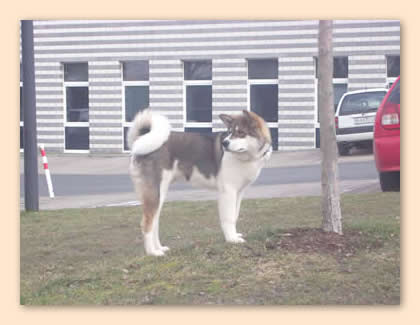 Today's walking tour Djun spent with a 6-year-old Eurasier female which set him a limit now and then. And Djun has started to raise his leg for peeing.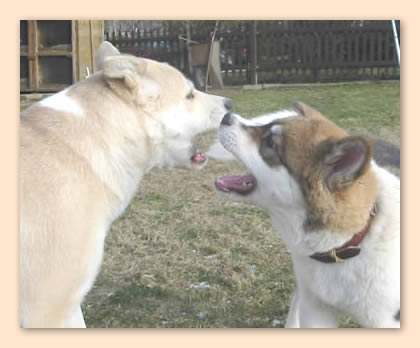 28th December, 2003
A visitor surprised us.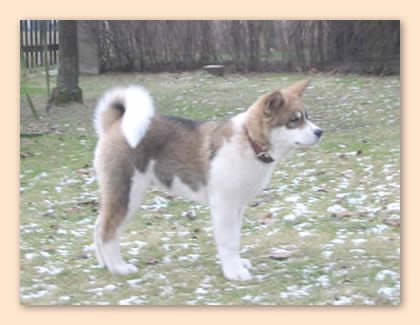 28th December, 2003
What a perfect body shape.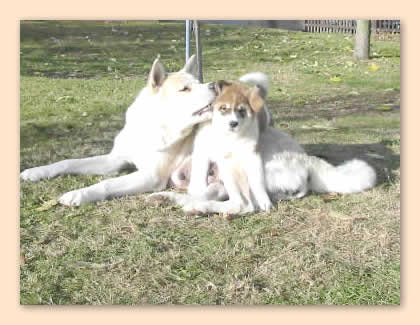 Chey kisses Djun goodbye. Now he lives in Eisenach.
He has arrived there quite good as he reports in this mail.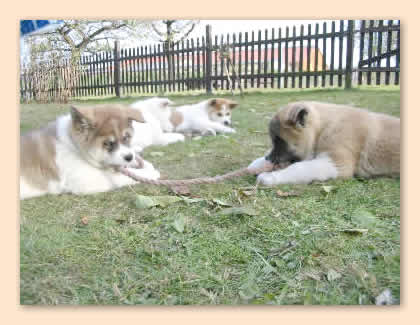 59th day
with Doshi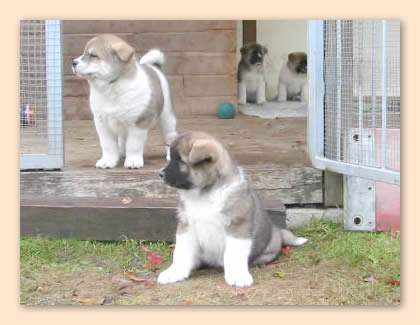 50th day
At the lawn-mower training with Django and in the background a bit frightened Daika and Damiko.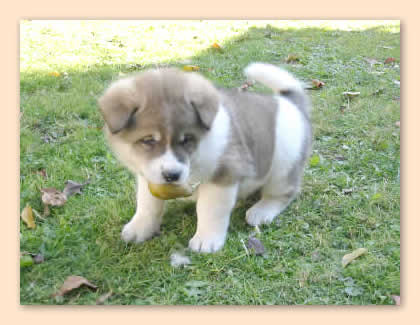 46th day
with a pear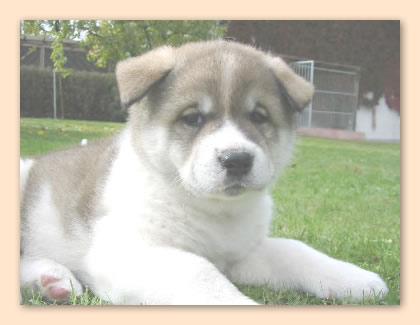 44th day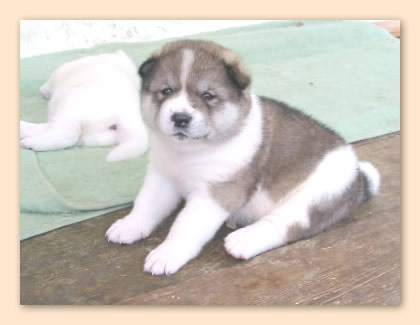 30th day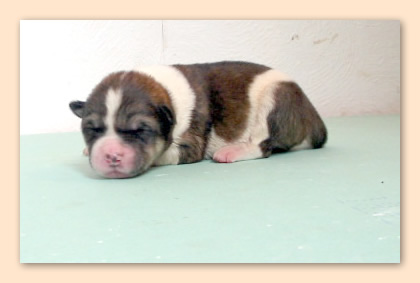 6th day