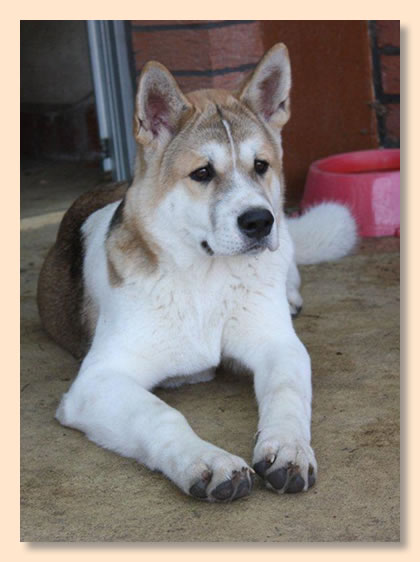 13 th November, 2011
Kenzo 5 months old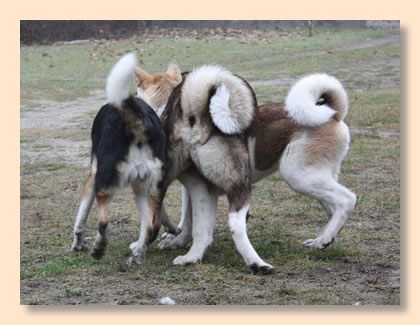 Funny tails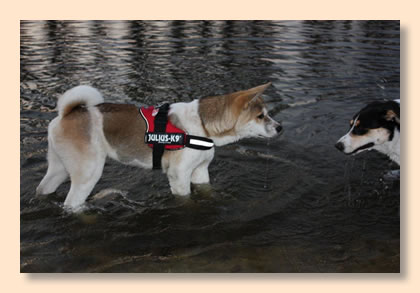 Kenzo likes water.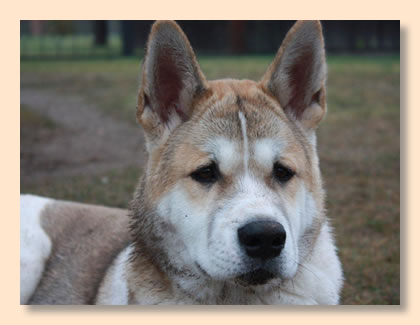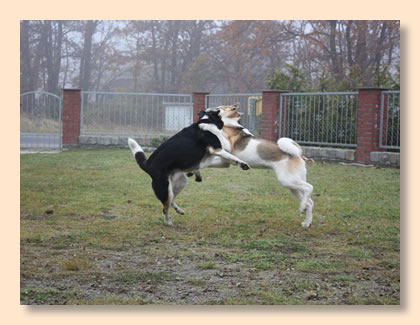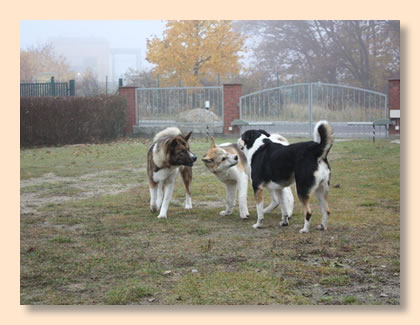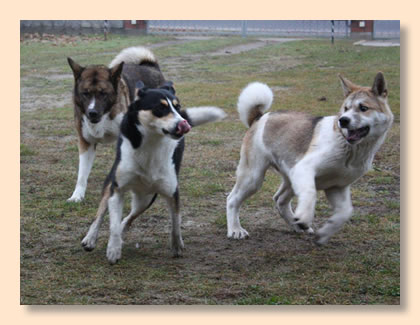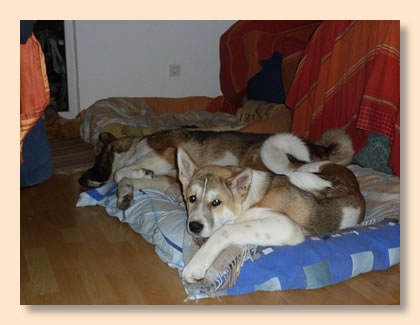 25th October, 2011
Hi, how are you?
Kenzo grows and prospers. He is now almost 5 months and weighs about 21 kg. The dog school is still fun for him, as well as man trailing. Because he is greedy his motivation is also very large.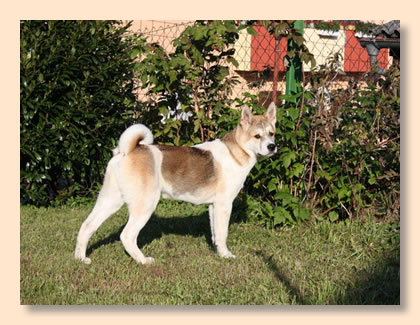 Speaking of food, he eats everything he finds plums, apples ... He does not see everything so closely. And if we feed our rabbits, he also regularly gets a piece of carrot.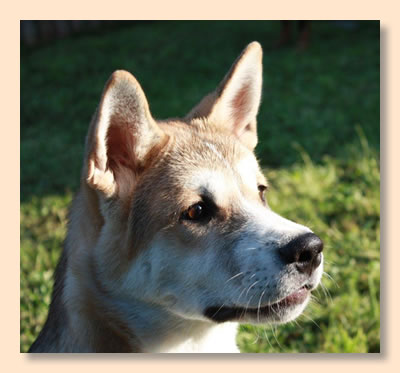 Coming when he is called works fine. But mostly he runs with drag line, because he has already run away after birds. Fortunately, Stefan was able to call him back with his food dummy.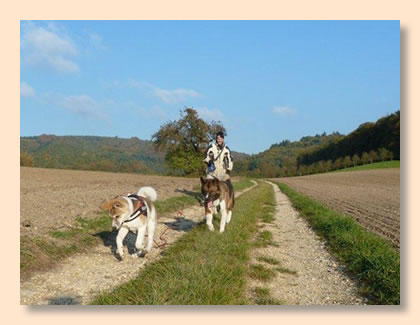 Recently, he comes upstairs when we go to bed. Then he jumps into our bed and we make jokes and fun with him a little bit and then walks back down the stairs and sleeps with the other two ones, Goya and Mogli.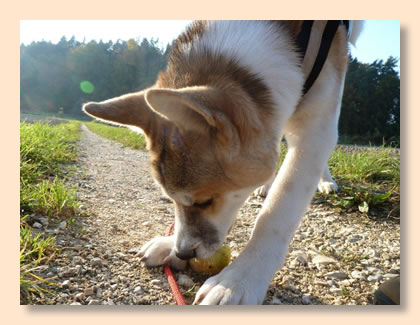 So there is certainly a lot to write about our Akitas, but in front of the computer nothing else comes to my mind.
Regards
Sandra, Stephen and our four-legged friends