25rd February, 2014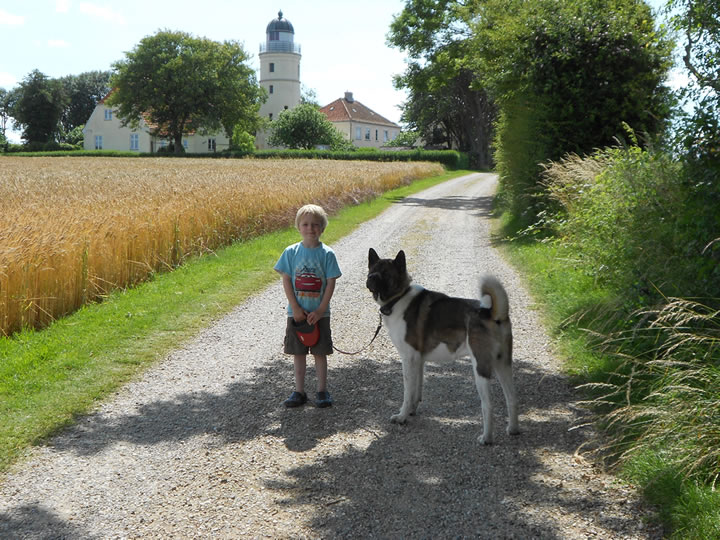 Happy birthday Hanko who is pretty six years old now.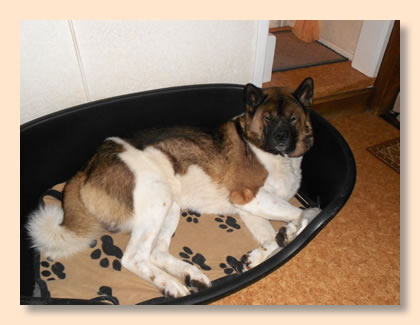 23rd February, 2013
Hello Michaela and Olaf,
Quite warm greetings from Schwelm to the 5th birthday to all H-litter dog owners and of course to you (two-and four-legged).
Yes, 5 years have passed very quickly and our Hanko is still very good. Nothing has changed, his need for harmony as well as its family-friendliness distinguish him more and more.
Dominance posturing against males, sometimes even against the girls (he keeps asking afterwards!) ss still very strong, even with 5 years he has not calmed down. But we can and must live with that.
Two weeks ago, he suddenly started to moult. The vacuum cleaner is under constant stress as well as the dog brush. At the moment we have a longer period of cold weather and some snow. For the dogs rounds really great for the heating bill less.
Anyway, so far everything good and we are hoping for an early spring.
The same, we wish you and all dog lovers.
Werner and Ute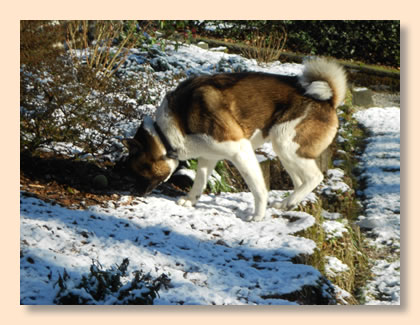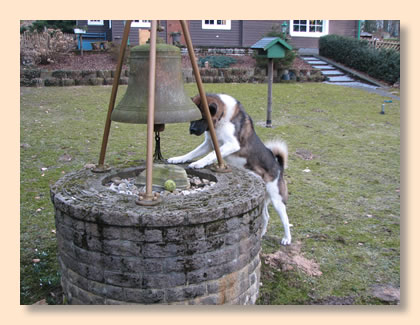 2011
Hanko three years old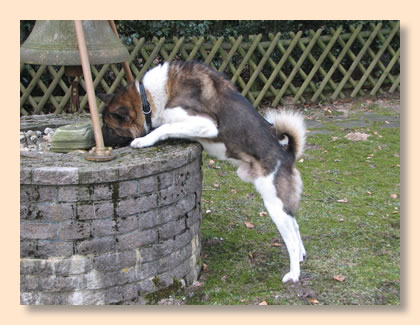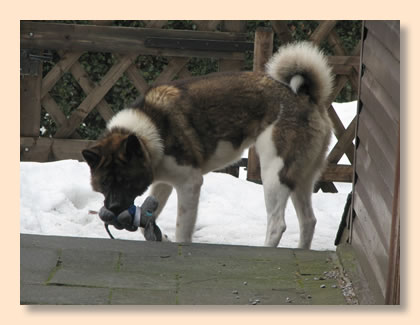 2010
Hanko - two years old