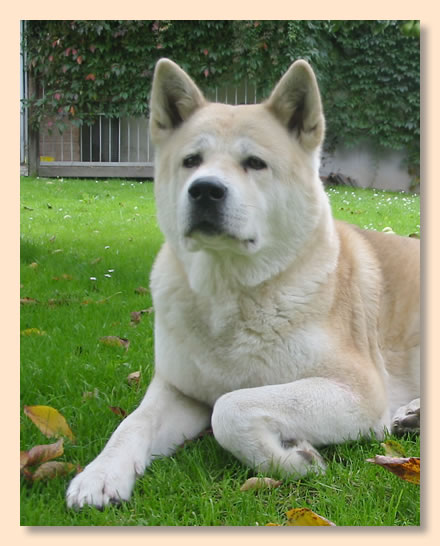 22.10.97 - 14.09.2011
Separation is our destiny, our reunion is hope. As bitter as death is, it is not able to separate love. She isn't alive anymore, but not out of our lives.
In our hearts, Cheyenne lives on and happily we remember the many beautiful moments and experiences that we could share with her.
The lasting memory of our dear Chey - a sequence of images to the tune that started it all.
Attributes: very affectionate, alert, loves food, a strong instinct for hunting, very obedient and teachable, strong bone structure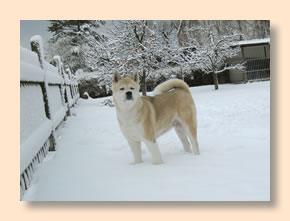 November 2008 Our Chey aged 11 years. First Snow is always one of her favourites. Click on the photo to make it bigger.
April 2006 - Chey enjoying the spring sun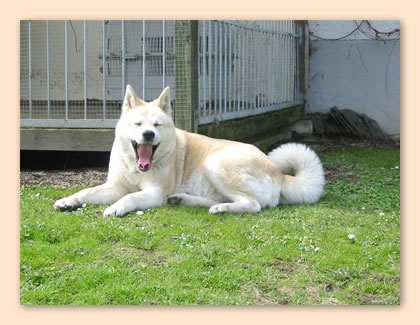 Her favourite place in front of the kennel
Cheyenne during a hiking- tour at our dog school 31st January 2004. Click on the picture to enlarge it.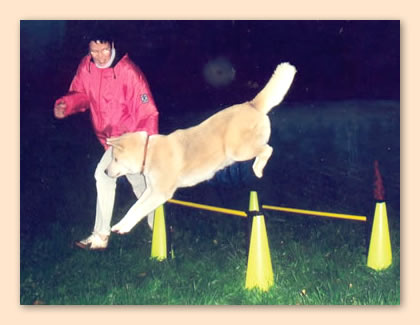 Cheyenne in action at a night practice at our dog school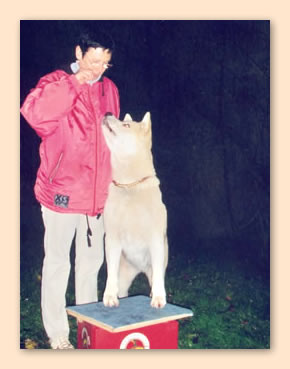 On target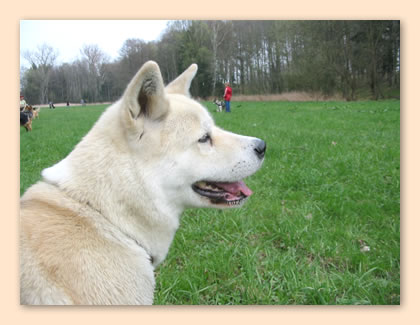 April 2006 - Chey at the dog school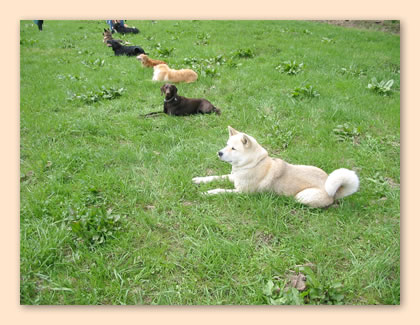 Down and stay in one line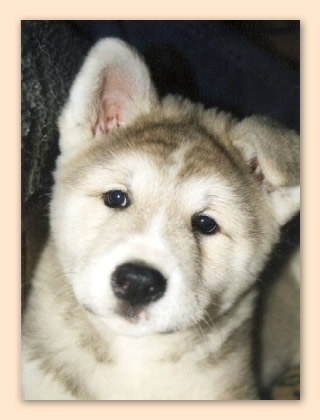 Here she is about 12 weeks old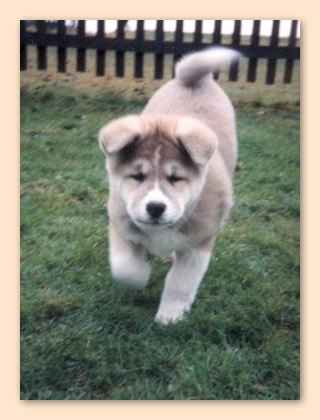 Exploring the garden – the first days at our house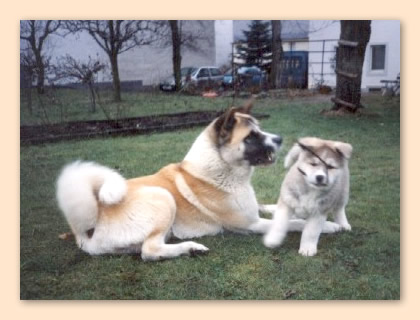 No quiet minute for Bruno anymore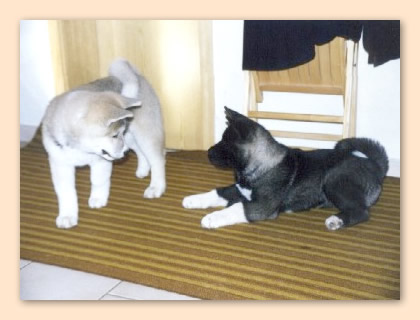 Cheyenne and her sister Lia Meiki. Lia lives with friends of us near our village.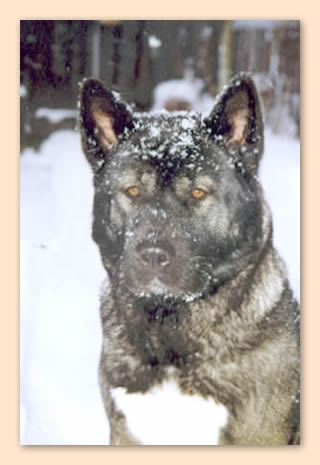 Lia in winter 2002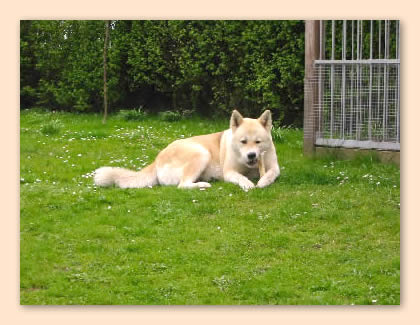 Cheyenne and her most favourite activity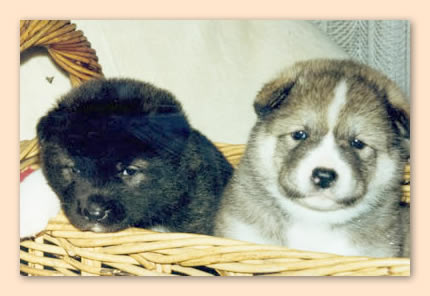 Chey about 3 weeks old – still at her breeder's house