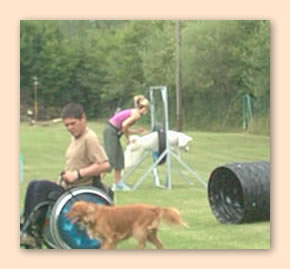 American Akita Diara cannot wait starting to to the agility track.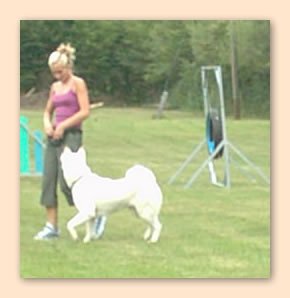 When arrived she always welcomes the other ones, goes for a pee and then it begins. No matter if obedience or agility - Diara likes to do everything and learns really fast. With patience and reward you can reach everything with her.
The easiest way is to learn from Paco, of course. Then it is not hard to stay where you are without running across the park.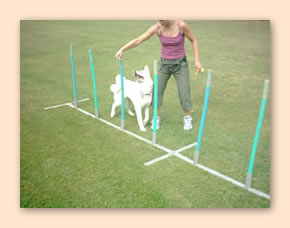 On the teeter-totter.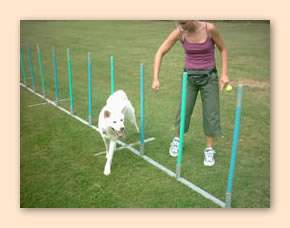 At the slalom: what a mess at the beginning but then it was clear: you only had to follow the hand with the tasty sausages.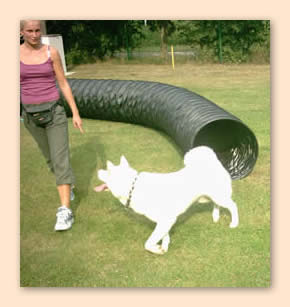 Maybe you will see an Akita at agility more often in future - doesn't it look fantastic?