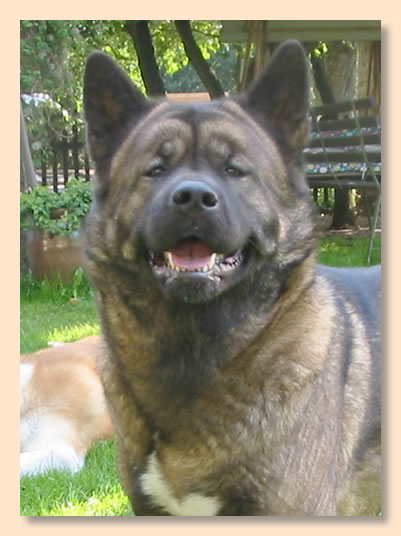 Date Whelped: 14.01.2004
Colour: Brown
Kennel: Arborlane Akitas – Ohio/ USA
Jane is a very affectionate and cuddly Akita lady. However, towards strangers she is mistrustful or even behaves shyly and needs some time till she feels confident. She gets along with other dogs and is seldom dominant. She is very teachable and absolute loyal. In our dog school or in the woods she doesn't have any problems with difficult hurdles. In this way she is much better than our Cheyenne. Jane is very watchful and immediately shows us when somebody is coming. Her hunting instinct is extremely strong.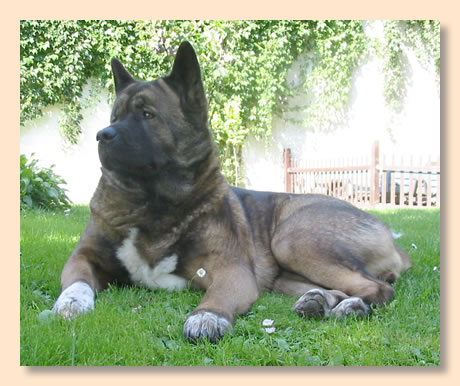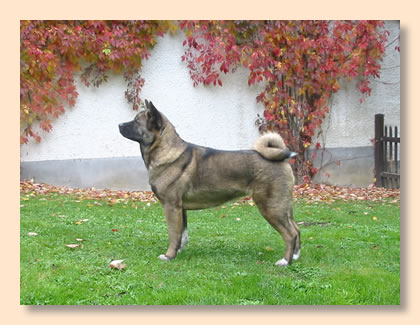 Jane in autumn 2006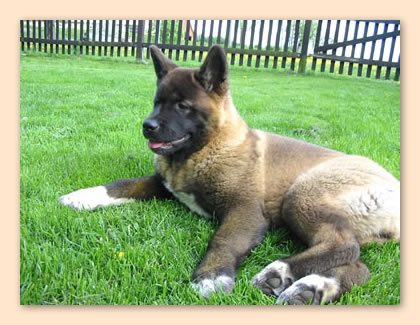 Jane 4 months old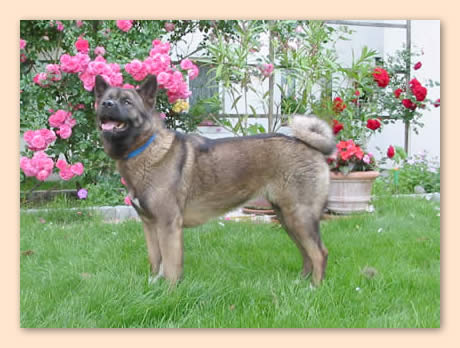 On 28th August 2005 we visited the World Gala Internatinal Champion exhibition of the DRV in Duderstadt to present Jane to the breeding judges.Her result was V1b . Furthermore we received the breeding certificate for Jane.
Results of necessary examinations:
patella/kneecap: no abnormality detected (NAD)
ellbows: NAD
shoulders: NAD
hips: NAD (HD-free)
eyes: NAD
Jane was covered by Aaron in April 2006. So we got our first litter with Jane, our F-litter, on 15th June 2006.
We are going to have our next litter in spring 2008.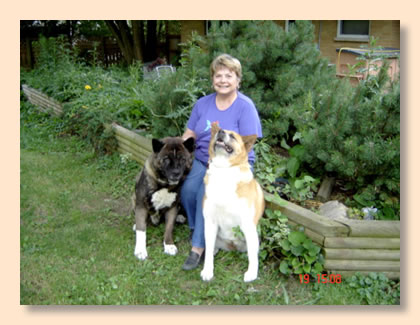 Jane's parents James and Sony with their breeder Karen Garner in Ohio/USA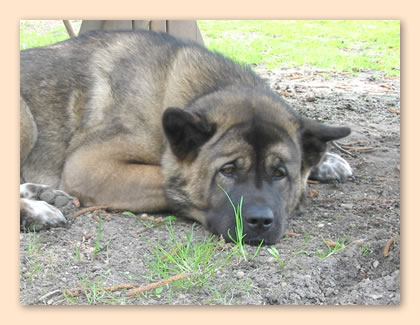 April 2006 - dreaming under our garden table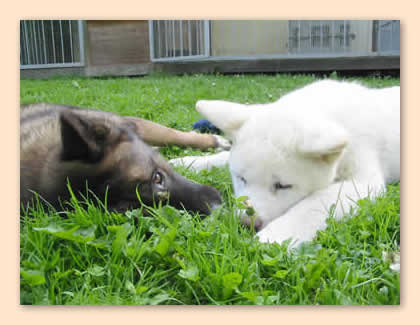 May 2005 - Jane and Eizan – one heart one soul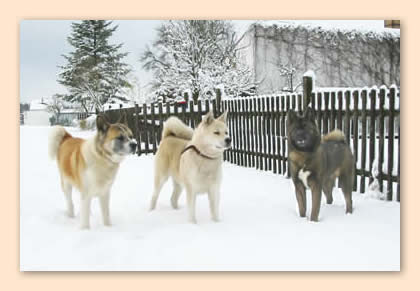 November 2004 – let's go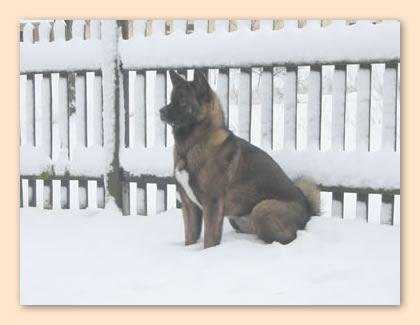 The first snow