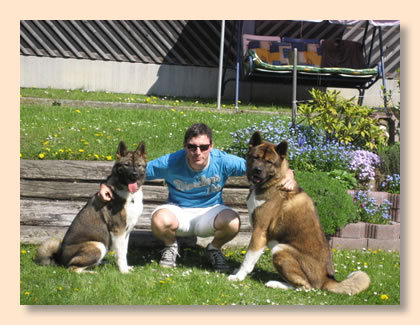 11th September
Today we got some news of Inuki. Meanwhile she is one year old. Inuki and her older brother Goro are a great couple. Their owner Markus is really proud of them.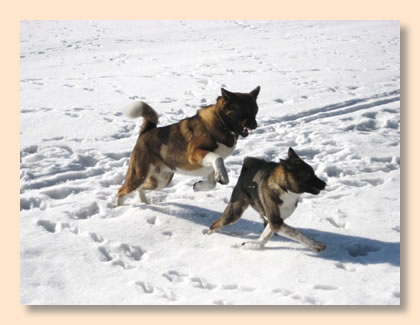 Inuki and Goro are as different as brother and sister can be. Goro is calm, confident, almost phlegmatic all the day. But Inuki is really lively, she likes action as jumping, running, digging and a lot more.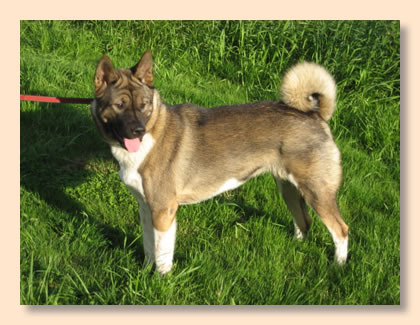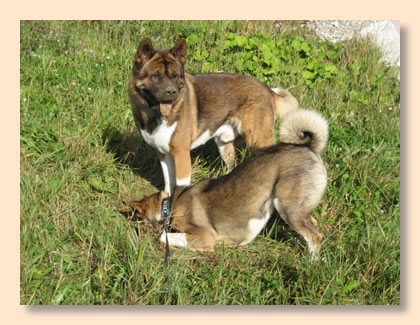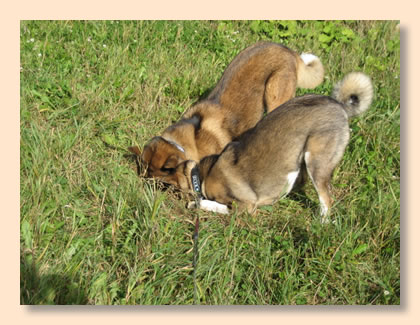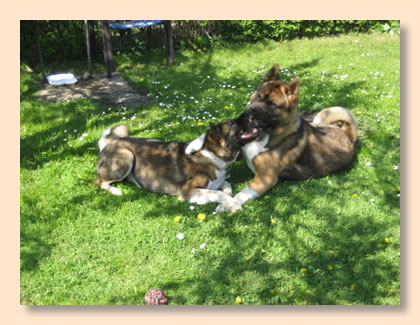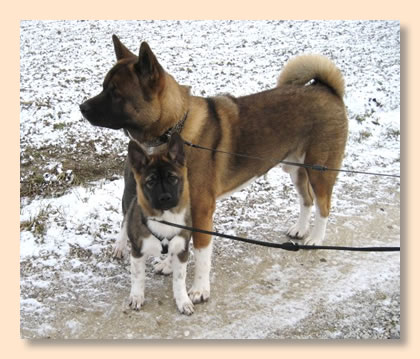 17th January, 2010
Here there are some new pictures of Inuki and her big brother Goro. Meanwhile she is 4 months old and has settled into her new pack really well, although Markus and Petra sometimes call her "their little monster" because she is full of mischief.