15th August
Today we made a little nice video of Joshi for you.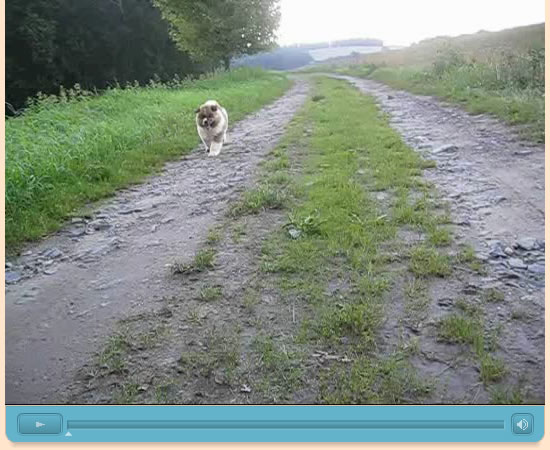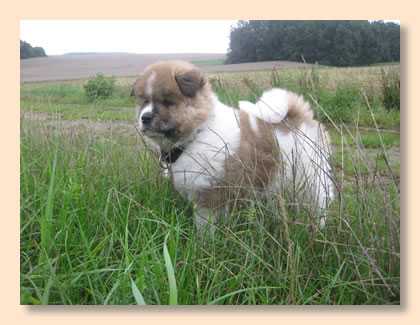 14th August
Joshi's last week at our home has started. Next weekend he will travel with his new family to his new home in Hilden.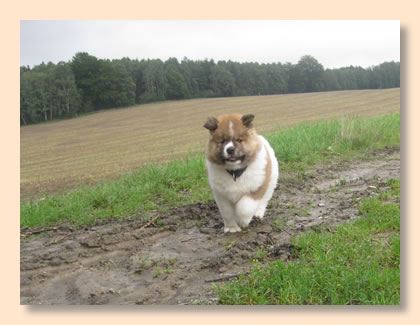 So we have just started to practise with Joshi. He got a collar for the first time. He was not really amused about that but forgot it when we got into our car with Jane.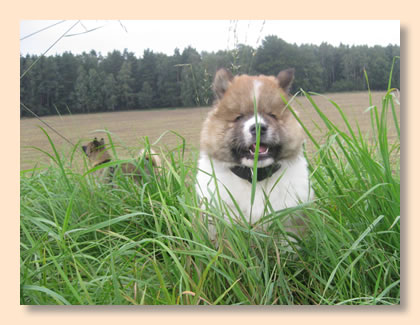 Then we went by car to the nearest wood and that was really exciting for Joshi.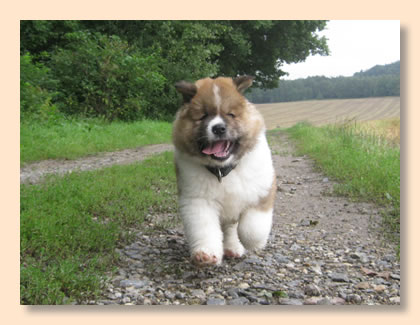 Back home again there was a visitor waiting. His half-sister Gina. Joshi was running after her all the time but Gina was not very interested in her little brother.