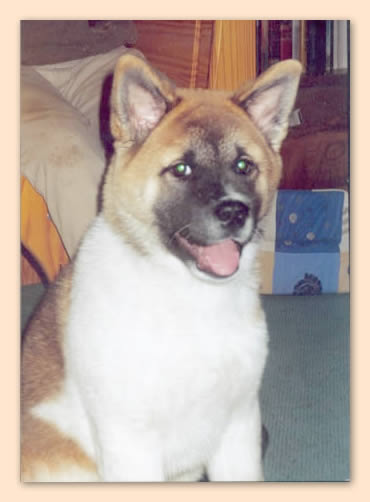 This is what Damiko's family wrote to us in January 2004:
Damiko eats like a little devil, she is growing like weeds and has become very alert. She sometimes barks when strangers are coming and she loves her horse family.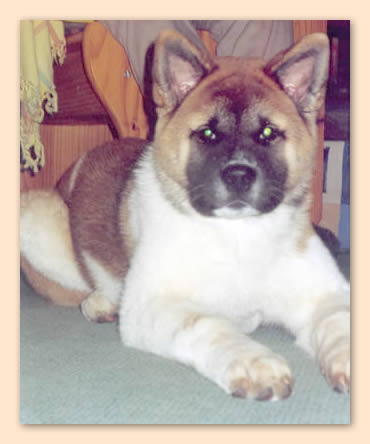 They have sent us these three pictures.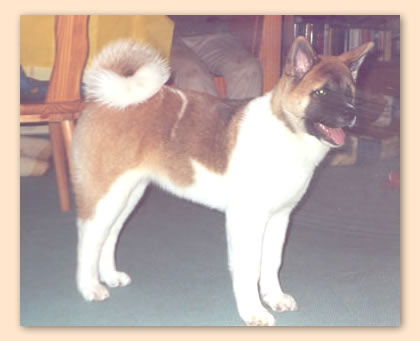 63rd day
Damiko, our little Akitagirl, lives with her family in Gau Algesheim.
Her new home is a big farm with some horses.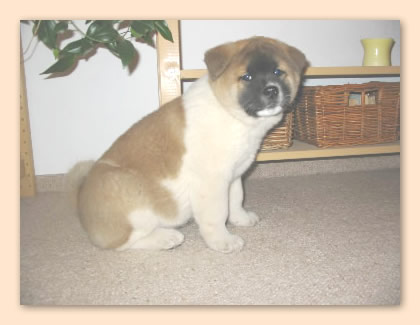 63rd day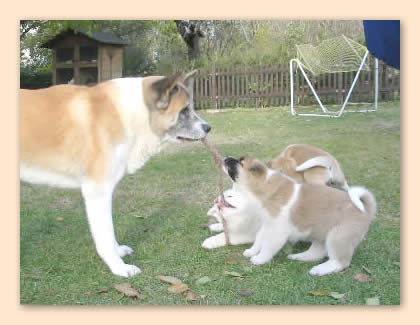 59th day
Tug-of-war with daddy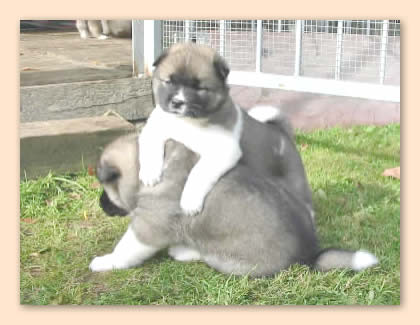 31st day
Damiko on Daika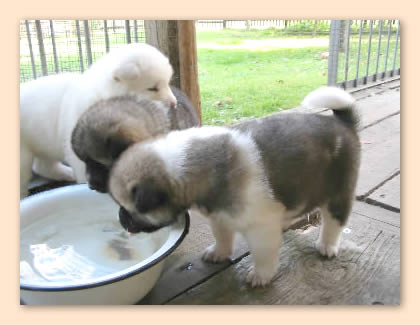 28th day
with Daika and Diara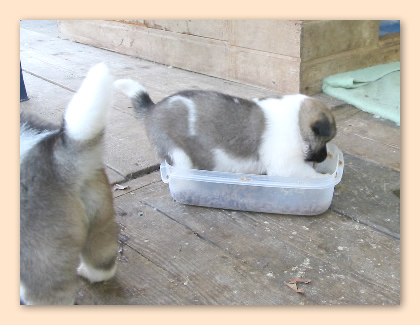 28th day
American Akita Damiko at (in) her food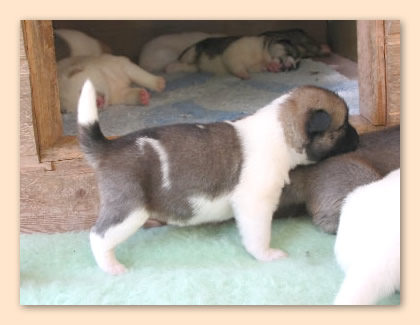 19th day