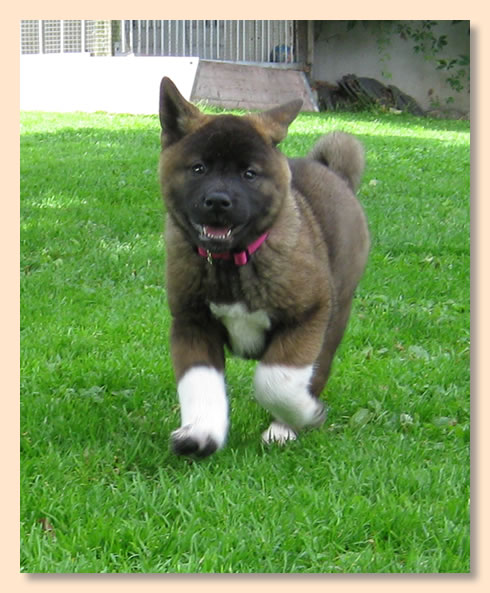 24th July, 2011
Today we had to say godbye to Kiara. Our little Akita girl has found a loving family in Leipzig in Saxony. Not that far from here, so we see her again soon, perhaps. Kiara has become more and more like Jane, and we are excited to see how she matures and looks, if she is a big one.
Take care of yourself, sweet Kiara, and have a nice life with Yvonne, Christian and Jamie.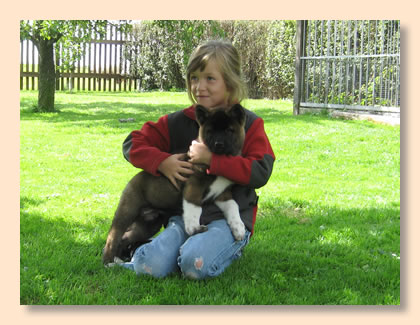 Already become friends: Kiara and Jamie.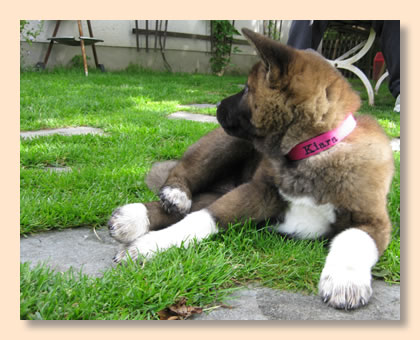 Note Kiara's new collar.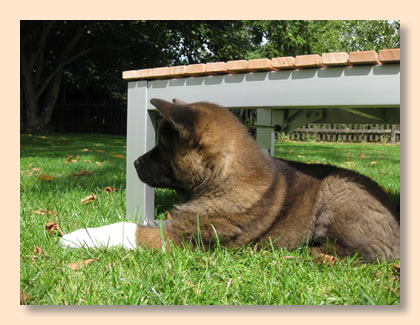 20. July
Little break under the garden bench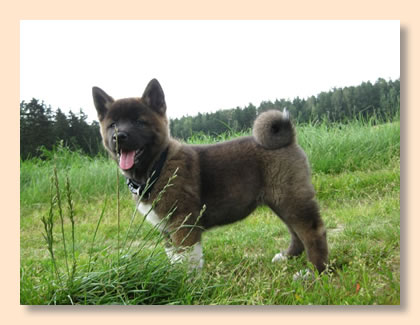 17th July
Kiara 8 weeks old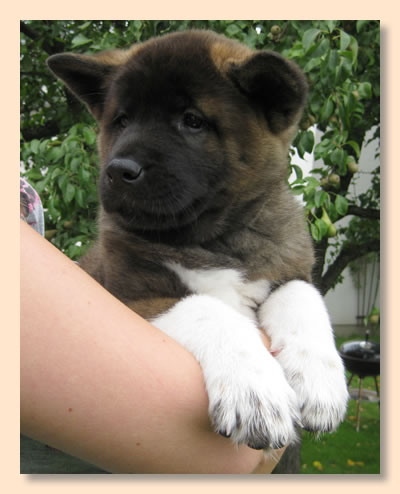 14. Juli
Kiara on day 52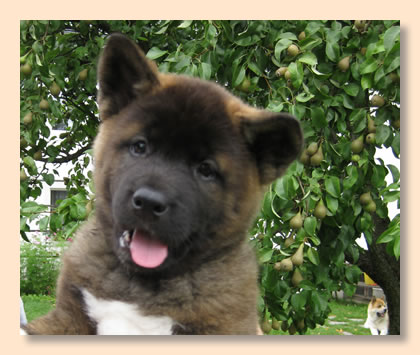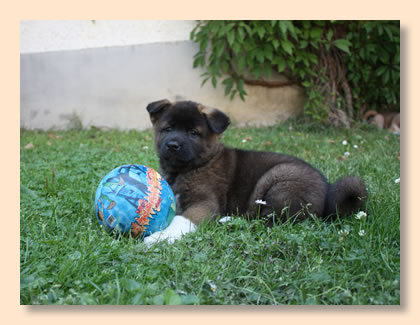 12th July
Kiara always in action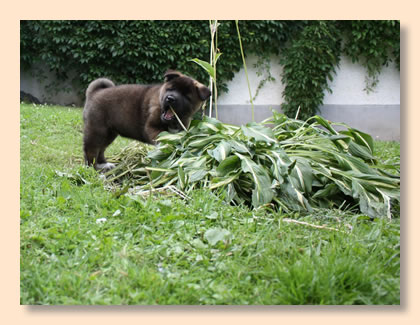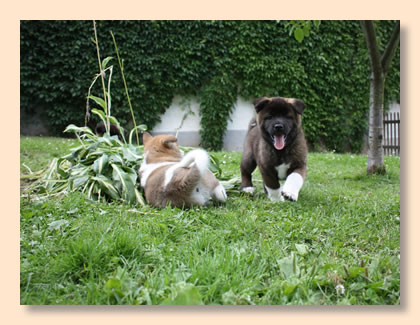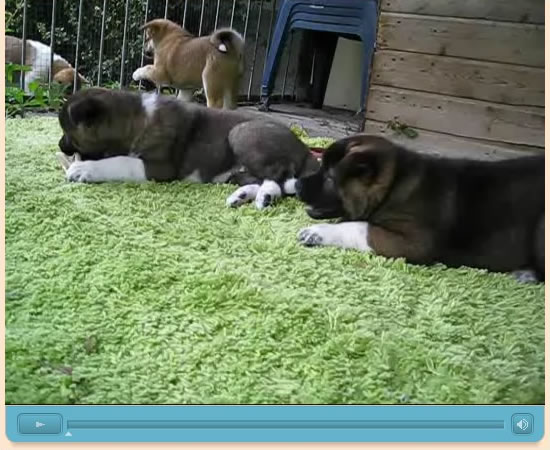 11th July
In this small video you can see Kiara which wants to get chew Keesha's chewing bone. Look whether she is successful.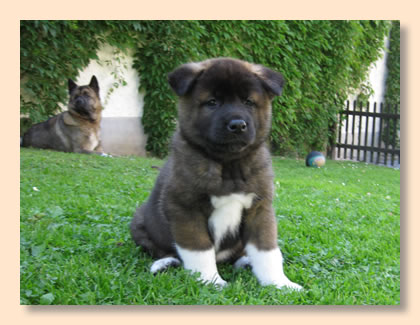 9th July
Kiara 47 days old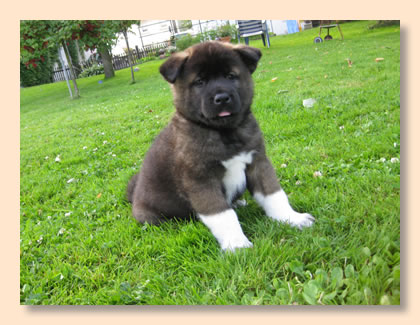 5th July
Dry and hot again.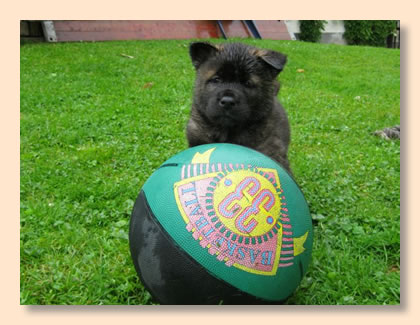 4th July 2011
Kiara with the ball
Really wet today.