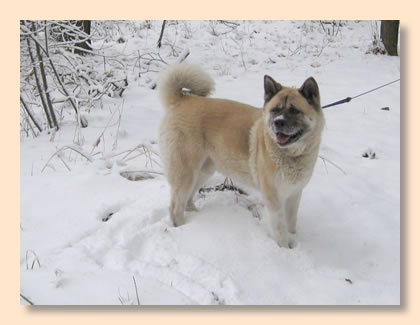 November 2008 Aaron aged 9 years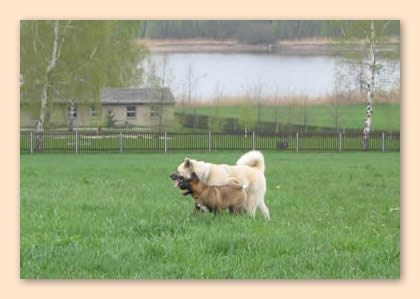 23rd April, 2004
Aaron could go for a walk with Jane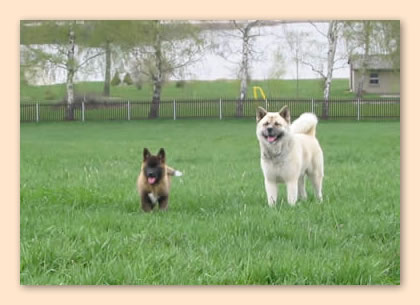 Aaron passed on 2nd May, 2004 the dog obedience exam as the first American Akita in our dog school !
You can have a look at more pictures of this exam at Hupfsch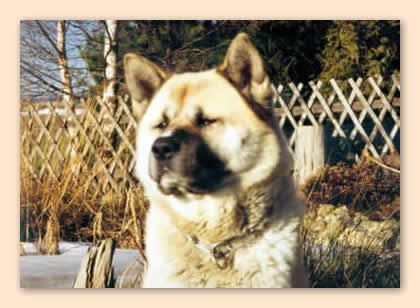 Aaron lives in Neukirch (Saxony) quite close to us. We regularly meet him at the dog school. He has become a strong and well behaved Akita which gets along with other dogs.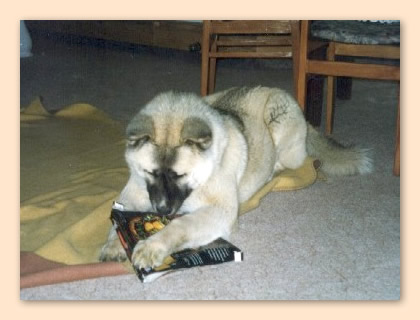 Today's dinner is pizza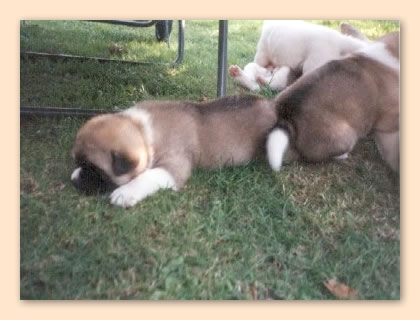 Taking a nap - Aaron 6 weeks old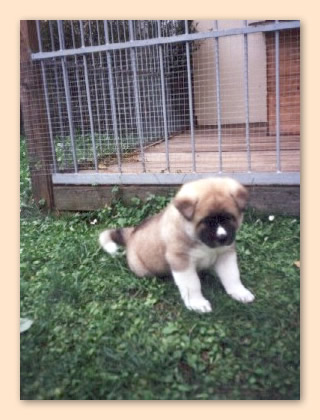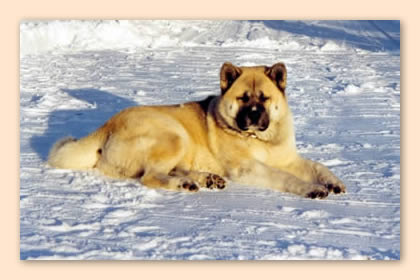 What a proud Akita
Together with Bea at our dog school
Aaron has discovered the ice on the pond
Click on the picture in order to enlarge the size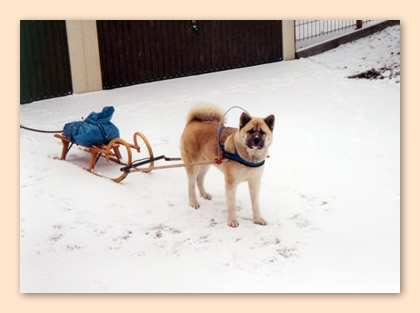 He likes pulling the sled and has already practised in a dog-sled team with a musher.