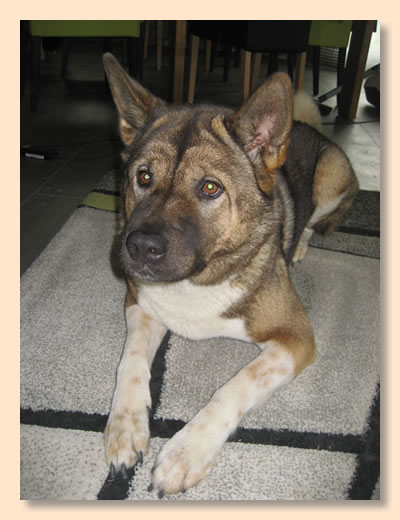 Hi Michaela and Olaf,
greetings from Austria. The dogs and we're doing just fine. It is hard to believe that Inuki is now already four years old! She's still the total whirlwind and is happy like no other when you get up, go home
comes, talks to her, ... So almost always!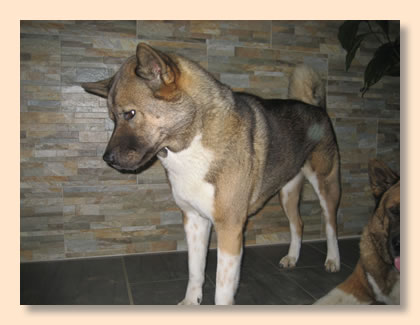 We are practising in our dog school and Goro also had to prove that he can do more than eating and sleeping.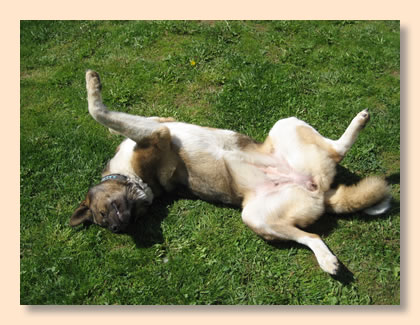 Inuki is always disappointed when she cannot be with us. We recently started with her trackworking. Inuki likes it very much, a real model student (with the right treats;-))! Only with other dogs you must always be careful with her, she does not like any other dogs.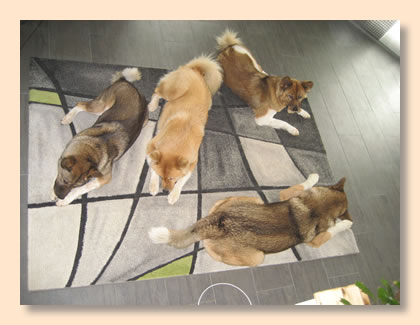 We are very proud of our teddy bears, because all around us are just praised how calm and docile they are.
We hope you are fine as well as we are.
Petra and Markus