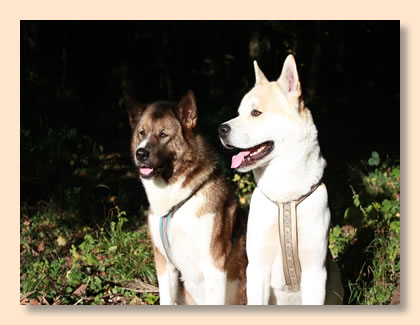 OctoberHi you two,
We hope you are doing well .
Kenzo was a bit mad last week. Clearly a hot bitch in the village. Oh, "
man " !
I 'm doing some clicker exercises with him at the moment. It's a lot of
fun , but there are also exercises that he does not like, e.g taking
something in his mouth. He can sometimes be really stubborn.
Sandra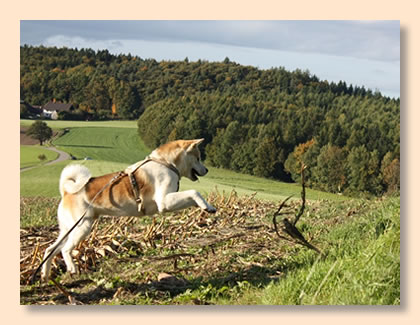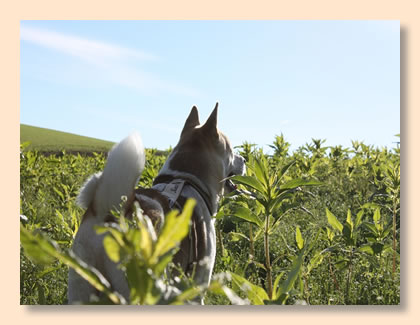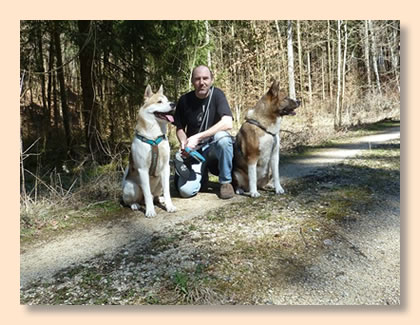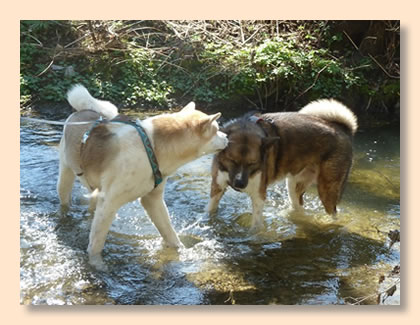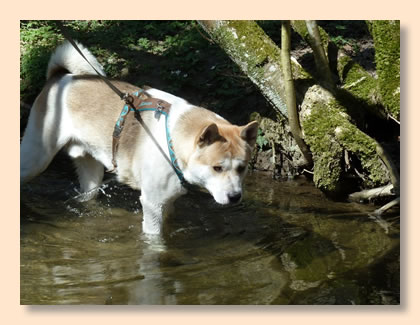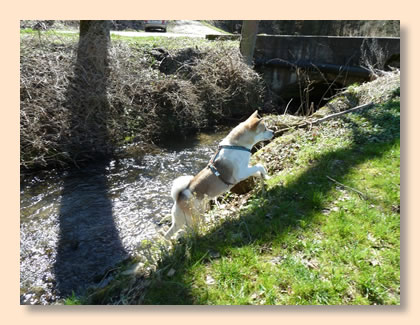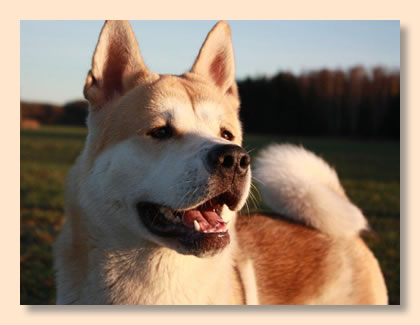 January
Hello Michaela and Olaf,
so now's is finally time to send the pictures from our vacation. The two dogs liked it. Plenty of room to romp
and forest and meadow full of deer, fox and Co. So the two were always very tired in the evening.
With Hanna they get along well at first. But the welcome is for the little mouse really stormy, she runs then just under the hedge, where the big ones cannot come.
How's your four-legged friends? We'd like to have snow, but still have to wait and see.
Greetings from Lake Constance from Sandra