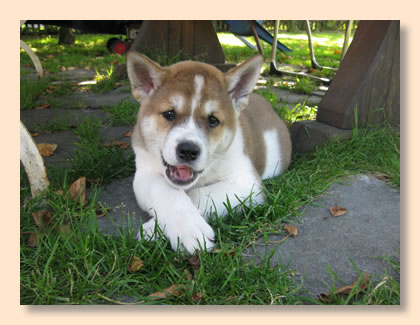 16th July
Kenzo was the first one of our K-puppies, which made his way to his new home. And he was also the farthest. With Sandra and Stefan he has found a loving home on Lake Constance. His big sister Goya, the two doggies Mogli and Hannah, Robin the cat and all the other four-legged friends are now among Kenzo's new pack. Take care of yourself, little Kenzo, we love you.
This nice series of pictures on pickup day was today: Kenzo is making friends with Goya.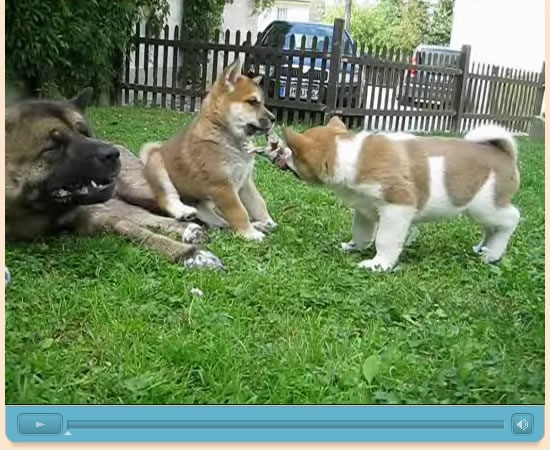 14th July
This nice video shows our two boys, Kenzo and Kodi, tussling over a toy. By the way, the rubber cock has not survived intact.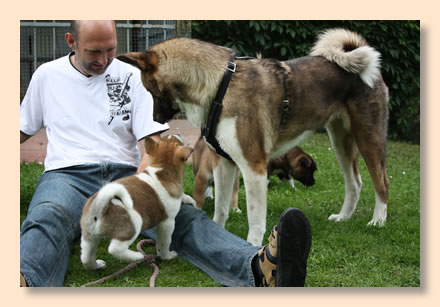 12th July
Kenzo meets his new family Stefan and Goya.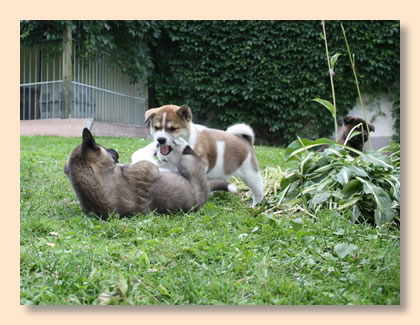 Kenzo and Keesha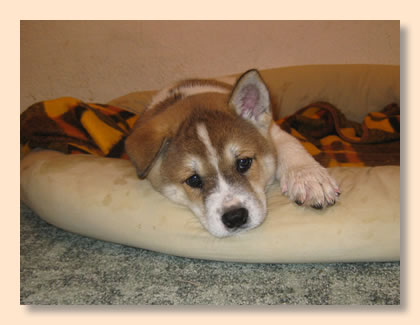 11th July
Every evening our little ones go into the puppy room to sleep. Kenzo has already made ​​it comfortably here.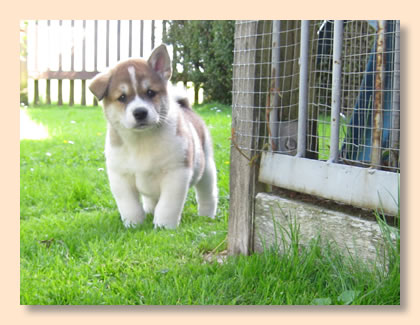 9th July
Kenzo 47 days old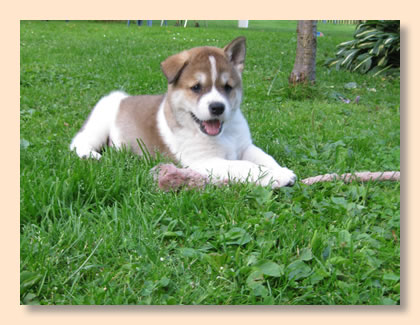 6th July
Funny ears.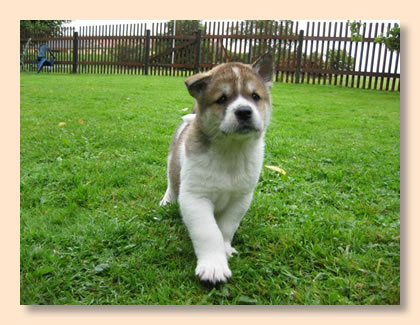 4th July
Kenzo six weeks old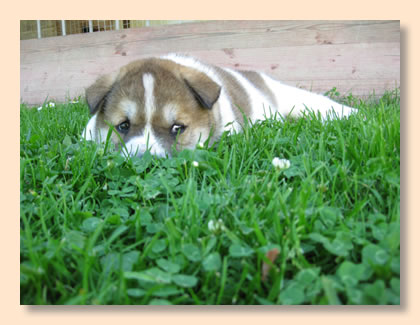 29th June