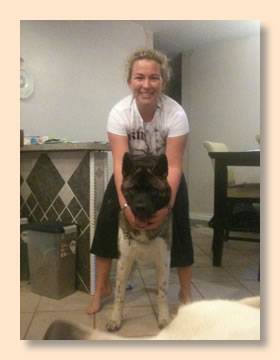 May 15th 2010
Hi Michaela,
I wanted to let you know that Dino and I moved back to the U.S.A. Dino is loving the Florida lifestyle. Here are some pictures of him at home, the dog park and with my niece.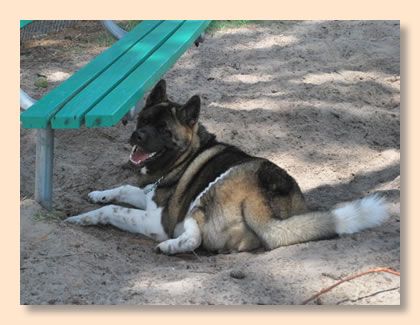 Dino is very sweet and lovable. He is very calm and well mannered. Once he reaches a year old I plan on training him to be a therapy dog. I believe animals are a wonderful way to rehabilitate people. I have always dreamed of having a dog with me when I practice psychology to help out.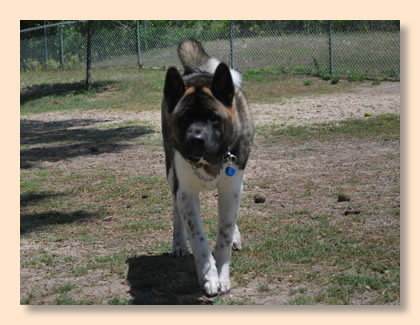 The reason Dino and I moved back to the U.S.A. is so I can finish school. We've been staying with my family while I go to school. Dino plays with my parents dog Babe who is an Akita mix. Dino loves all the attention.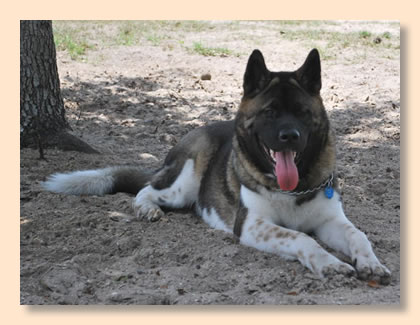 Since we've been in Florida he has learned to swim. Just last week we took him to the beach. He jumped right in to the ocean without any problems.
Take care
Lindsay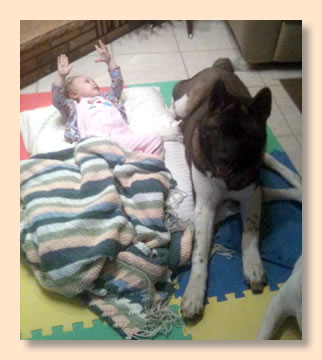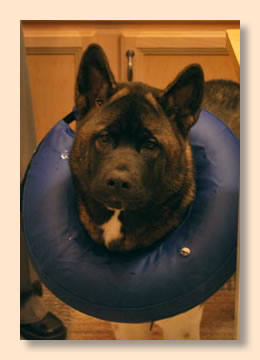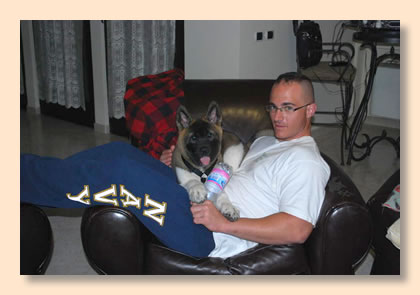 17th January, 2010
Hey everybody, here are some pictures of Dino. Some are from Nov/Dec and the rest is from Yesterday at Carney Park dog park. Carney Park is actually an extinct volcano and the park is inside the Crater.
Take care
Lindsay