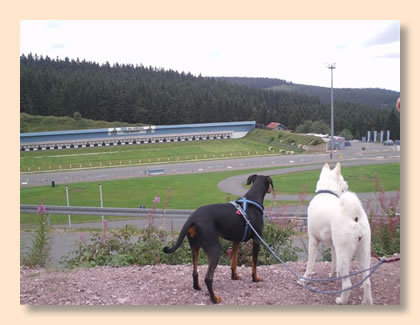 24th September
We got new photos of Ginkou and Sunny on holiday. Here they are at the biathlon stadium in Oberhof. But there is nothing special going on.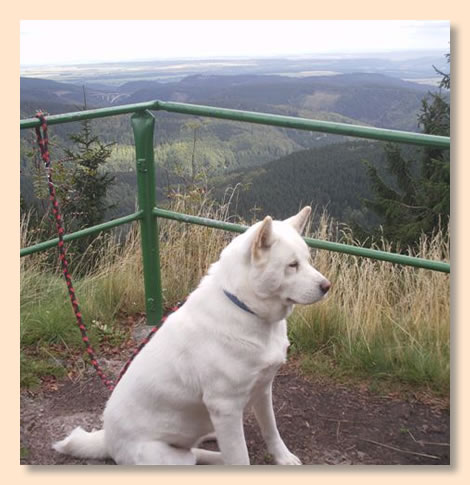 On the Schneekopf, the second highest mountain in Thuringia (978m). Great view, but not interesting for Akitas.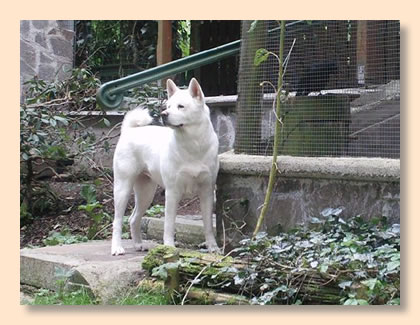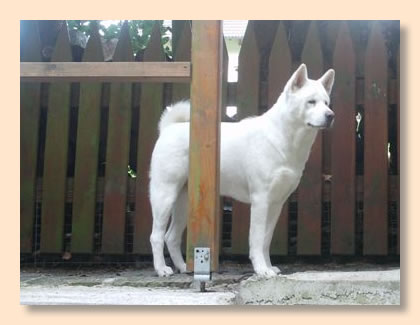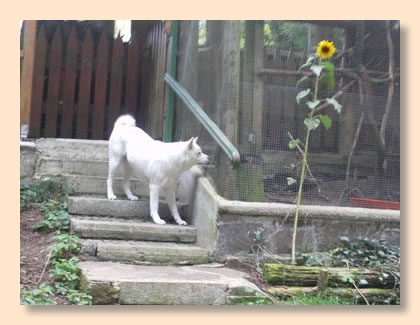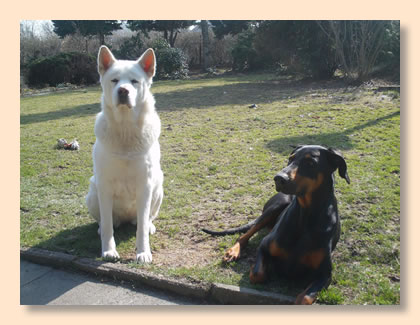 March 2011
Ginkou and Sunny are waiting for some dried bread.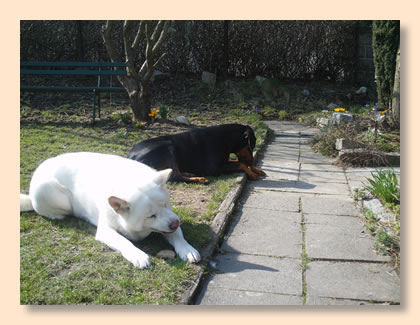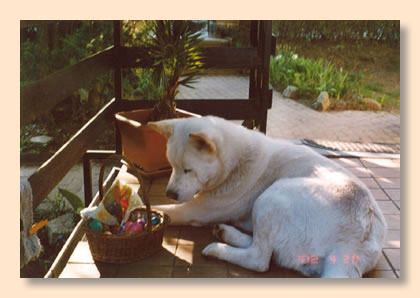 There are some new pictures of our Ginkou. Fortunately, we can see her almost every Saturday in our dog school.
Here she checks an Easter basket.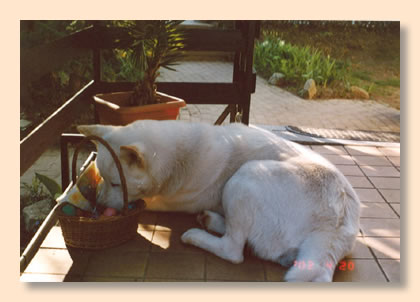 Is there some nice for me in this basket?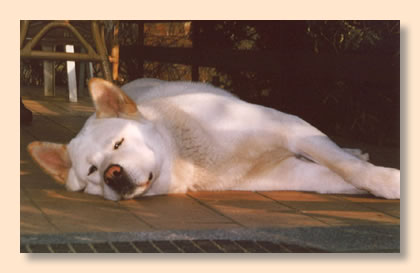 And after the meal a long nap.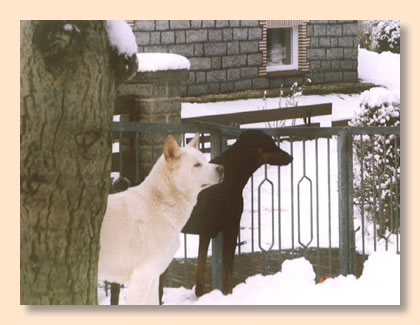 Ginkou and Sunny are waiting for their master.