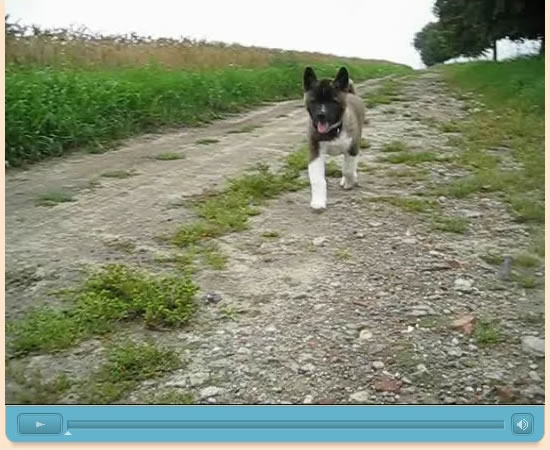 30rd July
With this video from Keesha which accompanied us in the last week everywhere, we close our litter diary. A bit sad to look back at the past 10 weeks, knowing that this was Jane's last litter. And yet again happy because all of our four dwarfs have found a loving home and we will hopefully hear often from them.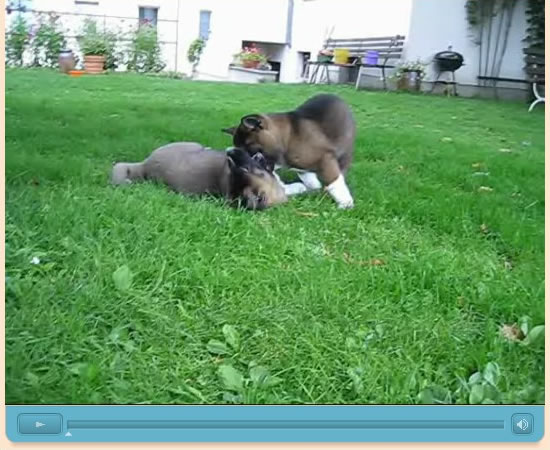 23rd July
Finally, the long rain has taken a break today. And so romping across the meadow is fun again. Enjoy watching this short video.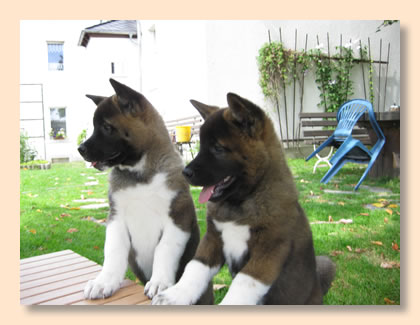 20th July
Since our two boys moved out, Kiara and Keesha have become an inseparable pair. Rare that only one of them prowls alone around the garden. And it is delightful to watch the girls playing.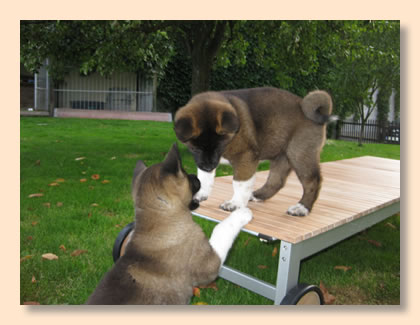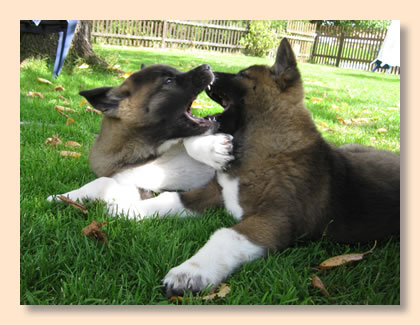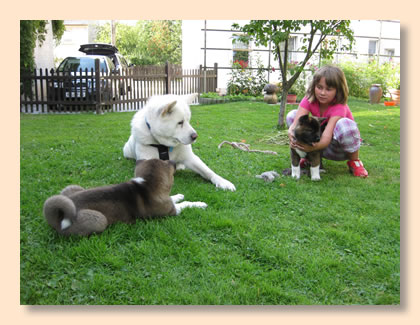 16th July
Today was an exciting day for our puppies. In the morning Kenzo and Kodi went on great journeys to their new homes. So there are our two girls Kiara and Keesha that will still be one or two weeks with us. In the afternoon there were visits by dad Eichi and two older sisters, Gina and Ginkou. Ginkou can also be seen in the photo. So many great new relatives! In the evening we took our two girls for the first time in the woods for a small walking round with Jane and Shadi. So many new smells! That was really quite exciting today!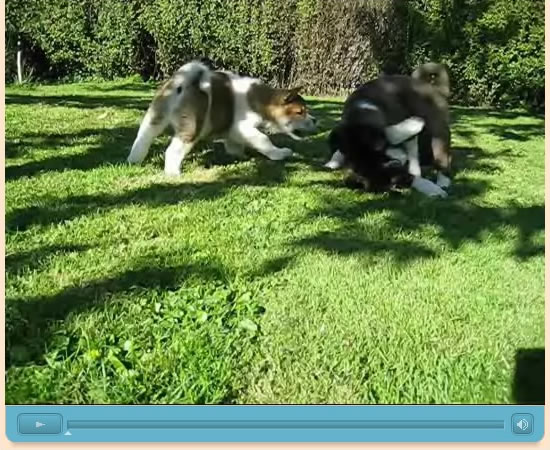 15th July
Proud 53 days old are our puppies today and there is again a short video. Especially popular are those games as you can see it here or on the video on Kenzo's site.
12th July
Today we were visited by Sandra and Stefan with Goya and they made lots of photos of the puppies. Since it was fairly warm, our pups got a refreshing out of the garden hose.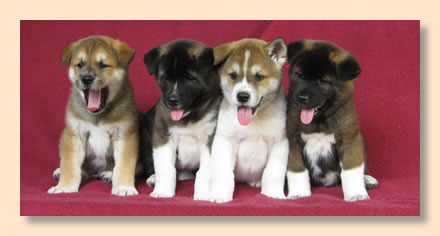 10th July
Tomorrow our puppies will be 7 weeks old and unfortunately it means saying goodbye soon. Therefore, there is now again our traditional group photo on the swing. It needed some helping hands to place our four ones quietly and obediently sitting side by side. Click on the photo and you see them big.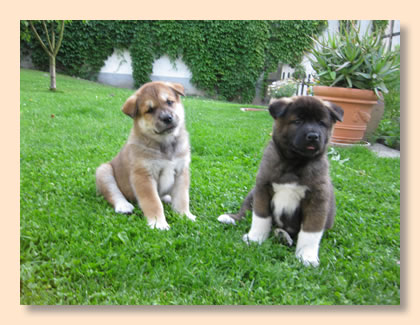 Kodi and Kiara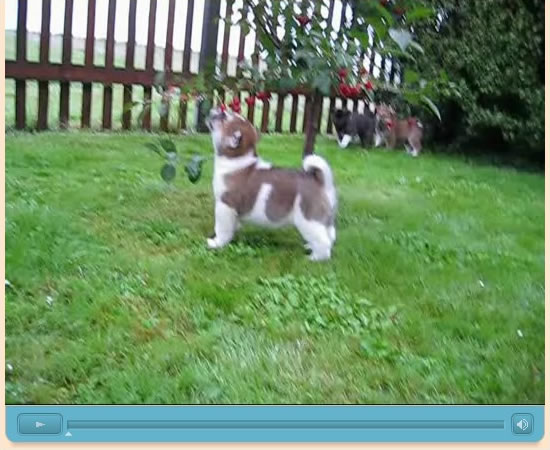 5th July
Today we finally show you a little video of our pups again. At six weeks, our pack has become really lively. The garden is now extensively used, the first flowers have been gone, and they try to test their teeth in everything and everyone they can find. All four ones have mastered well-behaved the first vet exam and vaccinations, like American Akita puppies usually do.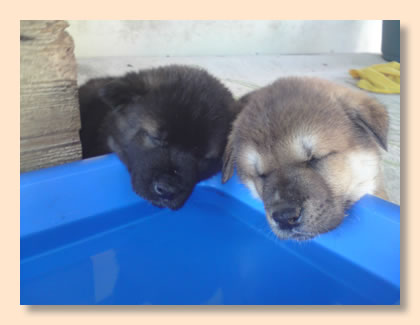 29th June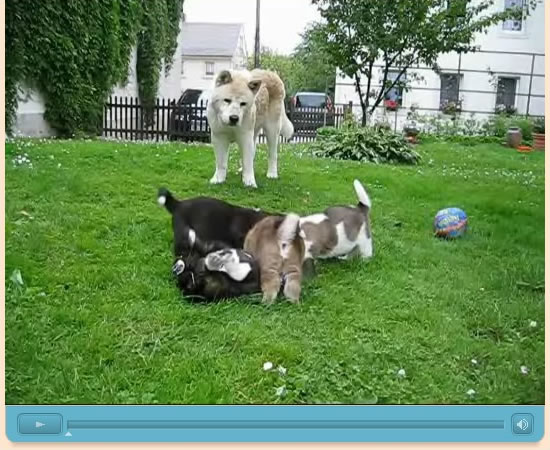 22nd June
And again we have a little video for you. Today Cheyenne had a careful look at her grandpuppies. And you can see our crowd as it is - playing, eating, running ...