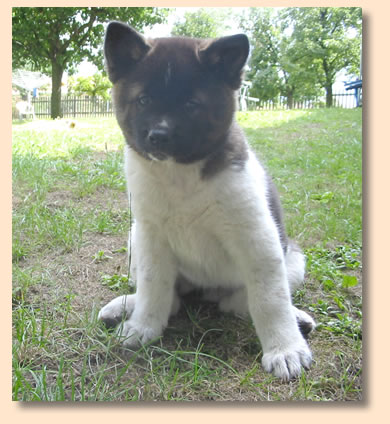 12th August 06: Today we had to say goodbye for the first time. Our little Fee has found a nice English family living in Gutersloh. We even got one first mail of her:
Hello michaela and olaf, the car journey was fine, we stopped a couple of times to get her out so she could have a stretch and she slept most of the way. we came home and she met the children (tail wagging) and then when we put her to bed she didnt cry at all and was silent all night. she got up at 6 am as michael was getting up to feed the baby .
she has settled in really well and is playfull and happy. yours, michael and kelly
We wish you a wonderful life with your new family, little girl. Bye, bye. Here are the last two pictures at our house.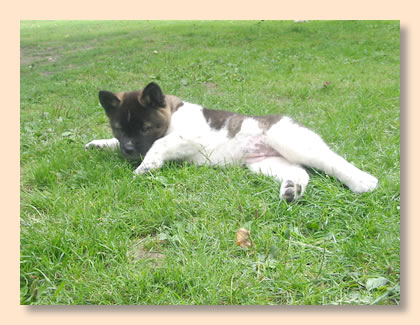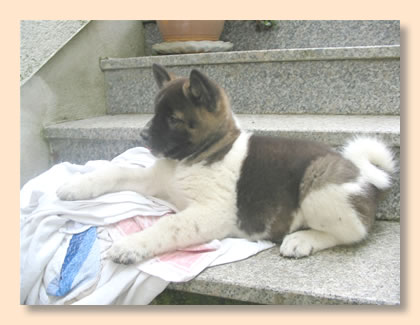 53rd day 'Here I could have a nap.'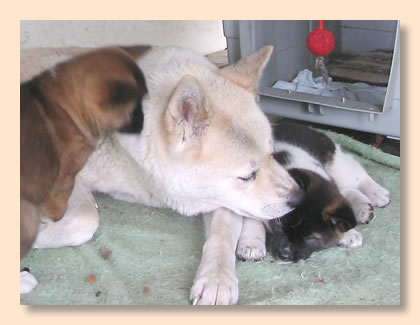 52nd day: With Fumiko and Chey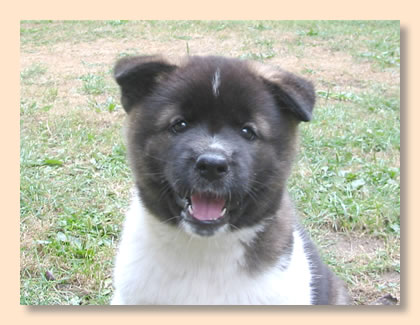 48th day: Fee is always very attentively when I take photos.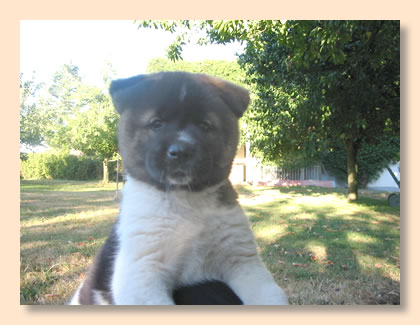 48th day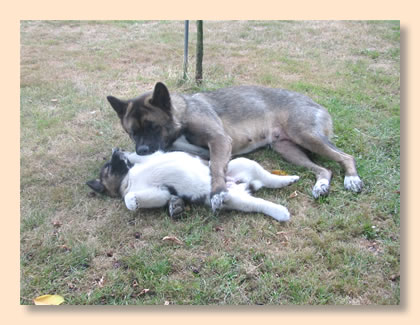 47th day: A special treatment by mum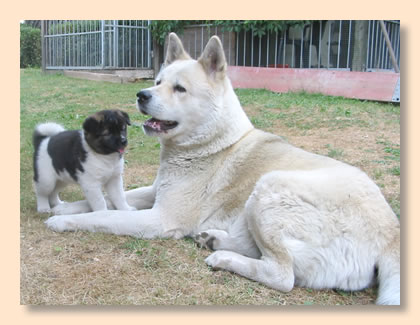 43rd day: Fee and Chey are becoming good friends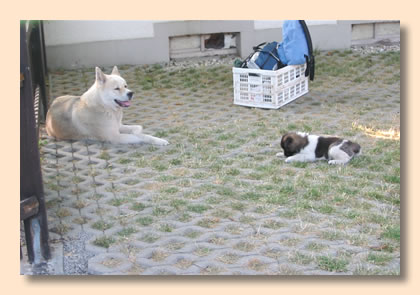 42nd day: a cautious approach
After looking for a cool place Fee found the stairs.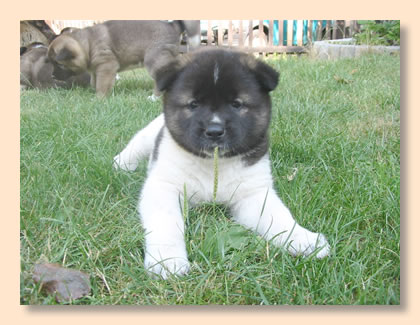 37th day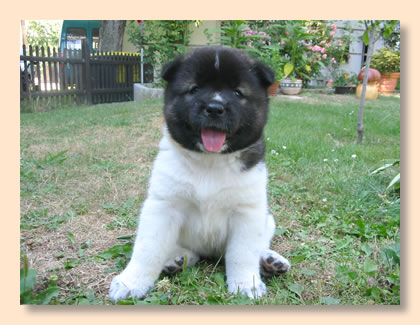 Fee 34 days old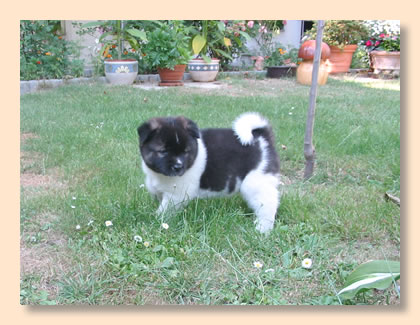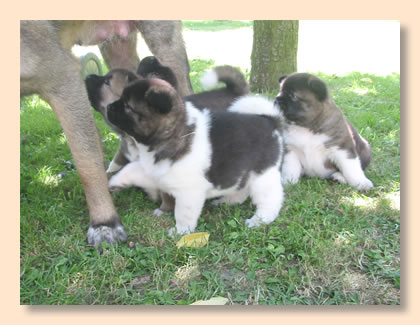 31st day: Fee got a new name from her family. It's Kimiko now.