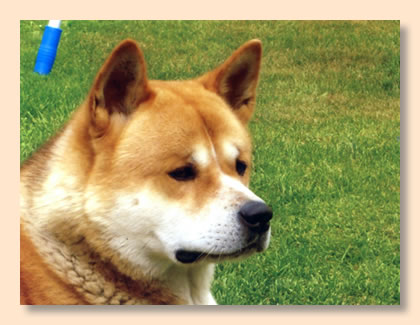 1st March 2011
After so some time we have received a letter and pictures of Hero's family and the joy was great, of course. Long we had heard nothing from Hero. What a handsome male he has become! But read and see for yourself:
Dear Michael, dear Olaf,
here we want to give you a brief profile of our Hero
American Akita HERO vom Waechterberg
Born: 23.02.2008, 3 years old
Weight: 50 kg, height: 70 cm
Hobbies: driving, people watching, sunbathing, enjoy treading water and drink in the stream, hunting mice
Character: good-natured type, very loving to children and adults
however: he is dominant and does not tolerate male dogs.
Special features: can give funny sounds and thus expresses his will, is very clean and tidy and in particular, he looks fantastic.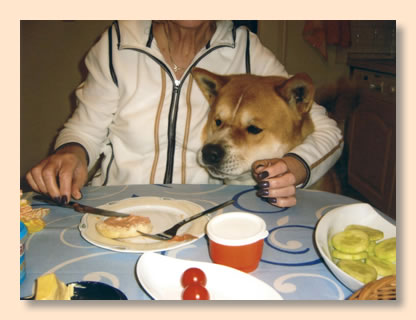 Hero is a very special American Akita, such a beautiful and loving dog you only get once in lifetime!
Thanks again and greetings to all the others.
Greetings from Barbara and Ernst from Riesa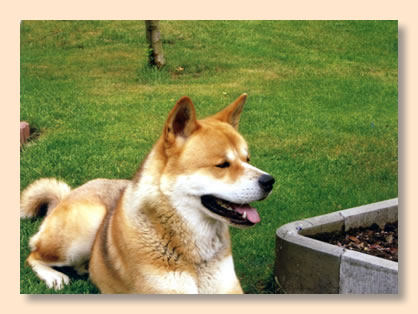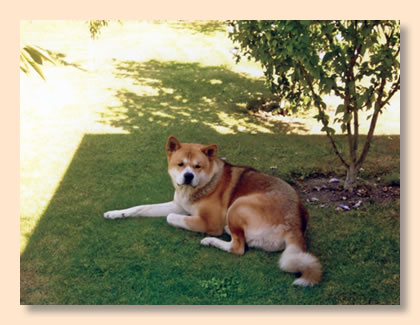 6. Juli 08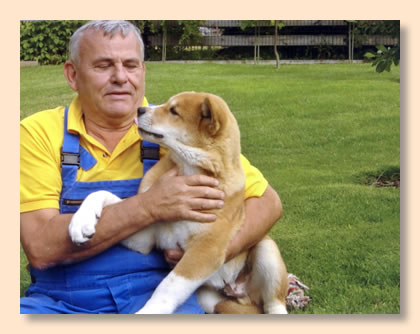 Liebe Michaela, lieber Olaf!
Hier schicken wir wieder einige Bilder von Hero für Euch zum Andenken.
Wir haben den schönsten und liebsten Hund der Welt!
Herzliche Grüße und ewige Dankbarkeit von Ernst und Barbara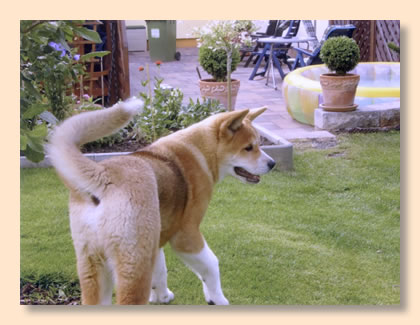 Hero im Juni, 2008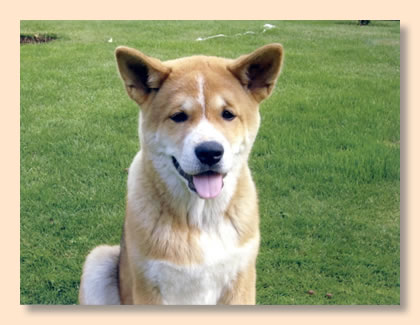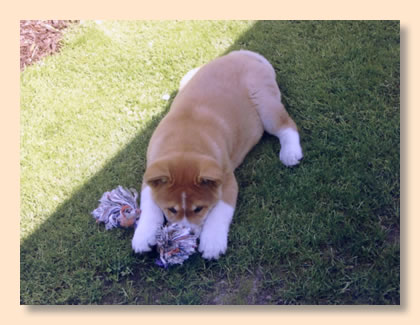 Hero im Mai 2008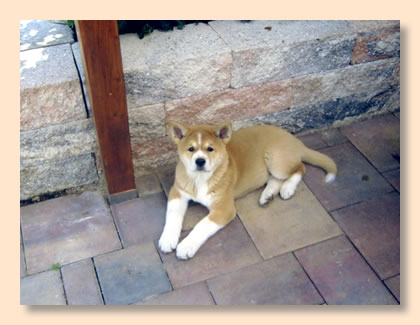 15. Juni 08
Hallo Michaela und Olaf,
kurz ein paar Nachrichten vom Hero. Er wiegt bereits 17 kg ist gesund, wohl auf und der Beste in der Welpenschule! Sein Fell wird stets bunter und interessanter. Es ist ein toller Kerl geworden, mag Auto fahren und besonders das Wasser. Hero ist und bleibt unser Liebling, selbst die Busfahrer winken ihm zu und mit seinen schwarzen Augen nennen die Riesaer Hero liebevoll den "Teddy".
Nochmals vielen Dank an das Züchterehepaar, denn Hero ist wirklich etwas Besonderes, er macht uns täglich Freude!!!
Viele liebe Grüße von Ernst und Barbara
13. Mai 08
Liebe Michaela, lieber Olaf,
Hero hat sich gut eingelebt, hat schön an Gewicht zugenommen und wir haben jeden Tag Freude mit Hero. Er ist bereits der Liebling der Kinder und der Riesaer Leute.
Viele liebe Grüße von Ernst, Barbara und Hero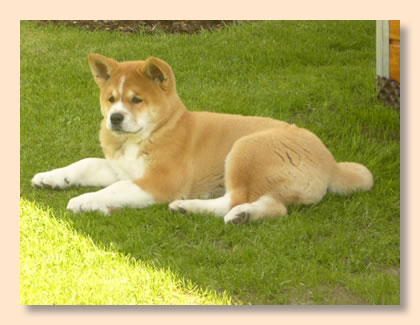 27. April 08
Hallo Michaela und Olaf,
wir sind mit Hero zu Hause gut angekommen! Er hat sich bereits sehr gut eingelebt, frißt sein Futter stets auf und ist auch nicht mehr so scheu. Er spielt und läuft uns überall hinterher. Nochmals vielen Dank!
Viele liebe Grüße von Barbara+Ernst+Hero