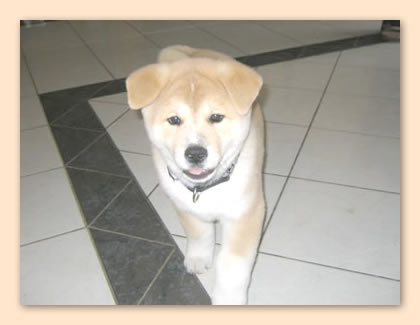 Eikan lives now in Kaiserslautern. His new name is Kenzo.
"We all are enthusiastic about Kenzo. He settled in quite well, he is a bright, clever and cheeky little guy which can be - according to his trainer- a bit bullheaded, too.
Up to now he has learned 'sit', 'here' and 'down'. Wherever he goes he takes centre stage and he also enjoys that. He gets along with other dogs quite well but he already keeps his chin up."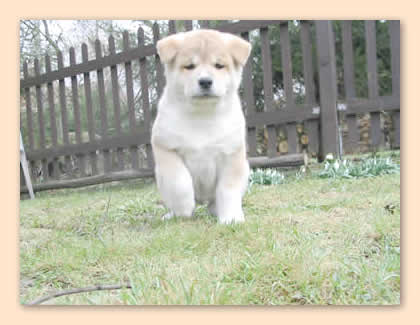 54th day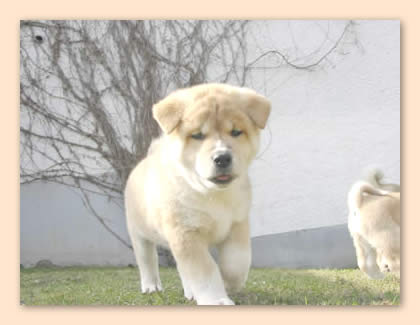 52nd day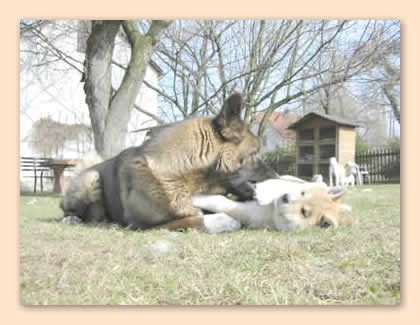 52nd day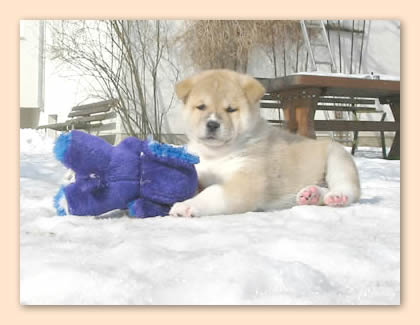 43rd day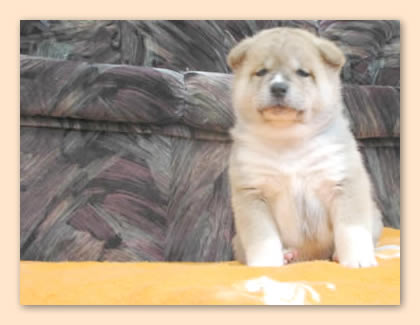 37th day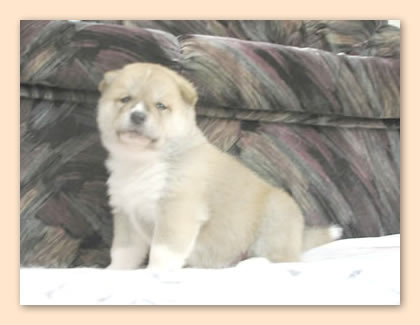 32nd day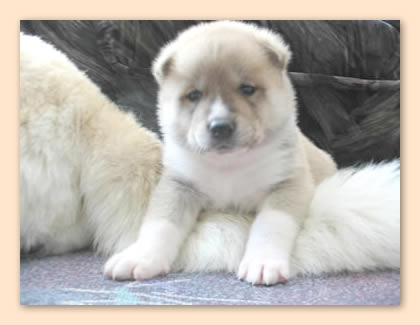 30th day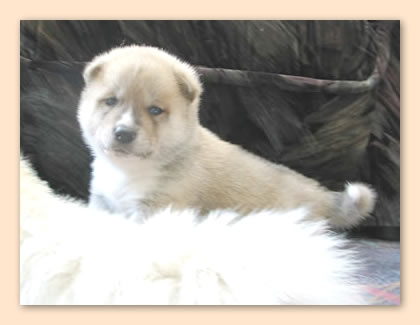 30th day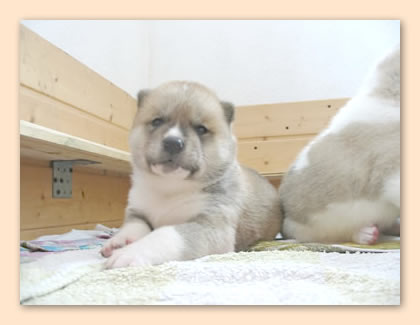 26th day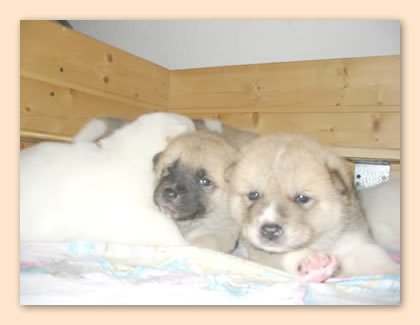 25th day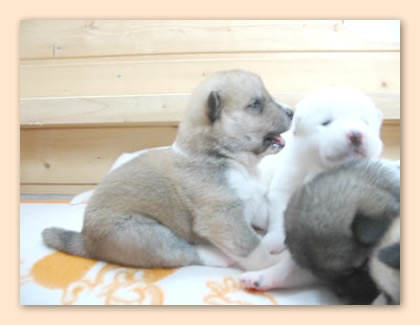 18th day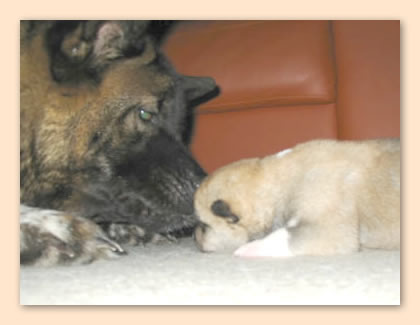 13th day, with Jane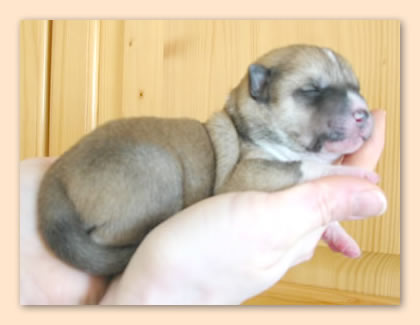 5th day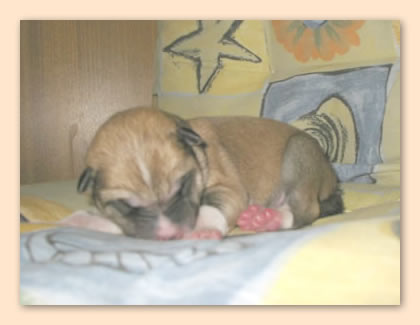 3rd day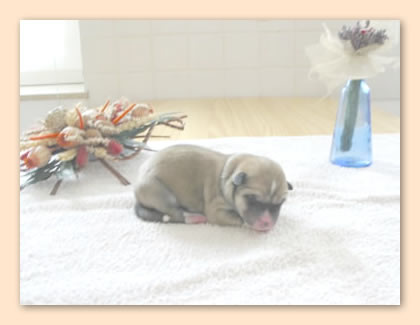 2nd day