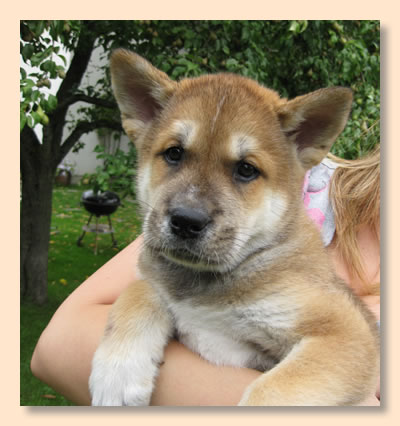 Today our Kodi said goodbye and went with Jens and Susanne to Pasewalk to his big sister Hira. There he is also expected by Maggie, a French bulldog girl. We look forward to many fun pictures of Kodis new family. Goodbye, little guy, we miss you already, but your new pack will like you.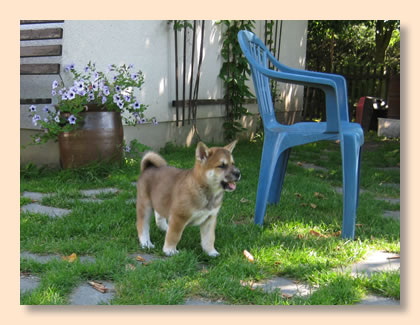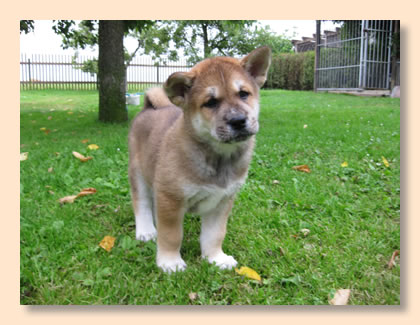 14th July
Kodi's ears are upright now.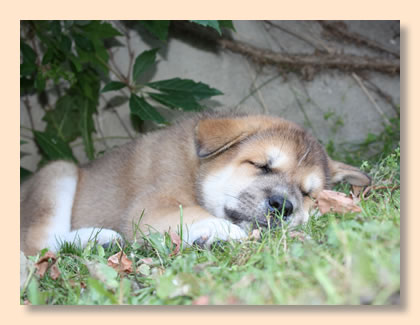 12th July
Kodi sleeping ...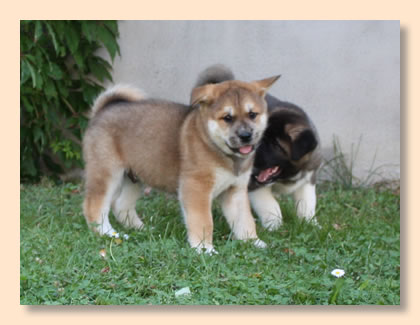 ... and playing
10th July
Big meets small.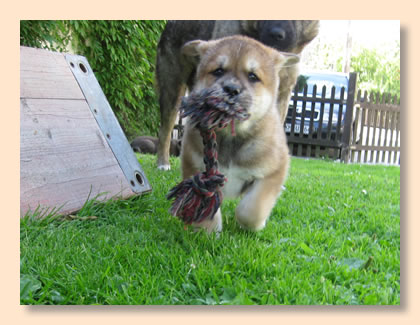 9th July
Kodi is running with his toy.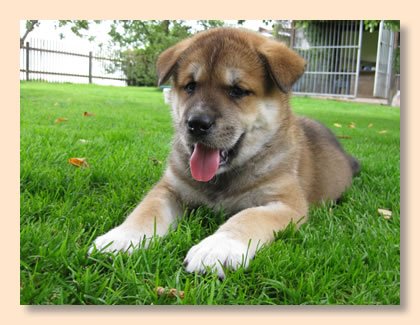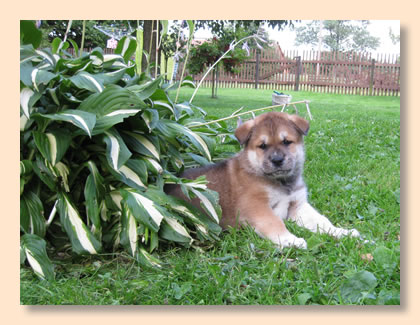 6th July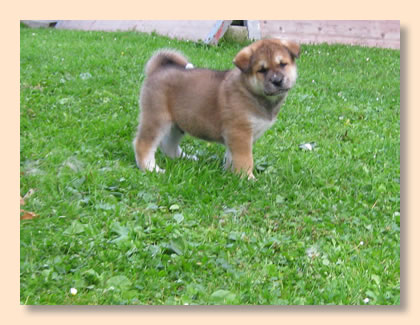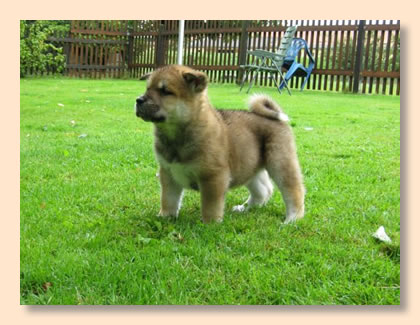 4th July
Kodi 6 weeks old.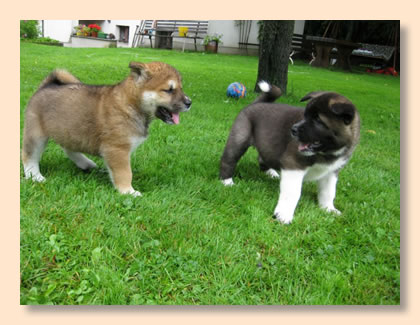 Kodi and Keesha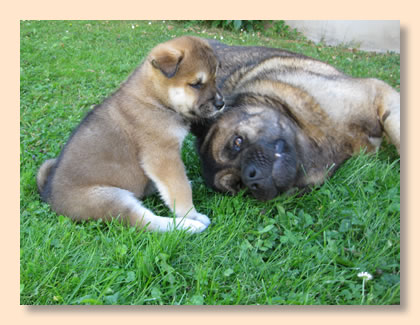 29th June
Kodi with mum Jane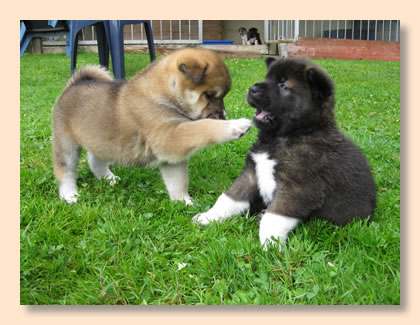 25th June
Kodi and Kiara