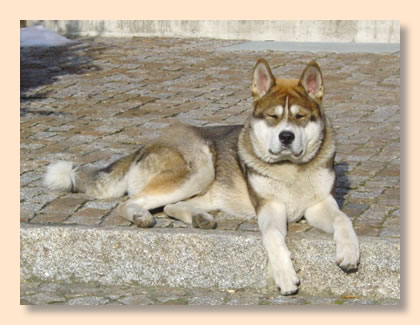 Today our Jane has been bred to Eichiro vom Wächterberg. Eichiro is an excellent male out of our E-litter. In November 06 he got his breeding license.
Here are the results of his necessary vet examinations:
patella/kneecap: no abnormality detected (NAD
ellbows: NAD
shoulders: NAD
hips: NAD (HD-free)
eyes: NAD
The puppies will be born around April 10, 2007. We are so excited.
Update, here they are.
8 Comments