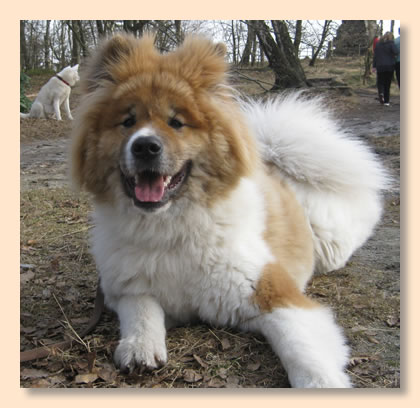 This weekend it finally happened: Tanja and Jan were on their way to a first visit to us this year with Joshiro and Lotta. Joshi had moved to his family in Hilden last August, and we have not seen him since then. And now, with 9 months, he presented himself as he is, in all his glory and beauty. From the little curly has become an imposing American Akita dog, that has already caught up in height with his dad Shadow. But Joshi seems to be even more impressive because of his fluffy and soft fur - for us he is the most beautiful long-coated Akita that we have ever seen.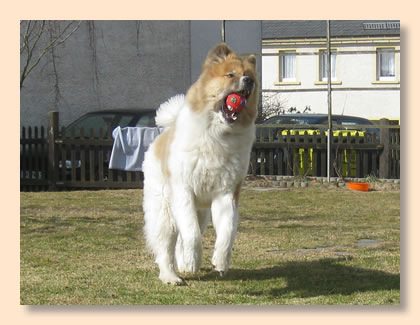 But his character and temperament are just adorable: he is friendly, curious and open-minded. During games, he is incredibly stormy and quickly bumps Lotta to the side, but a good boy hears it once, when his mistress Tanya admonished him.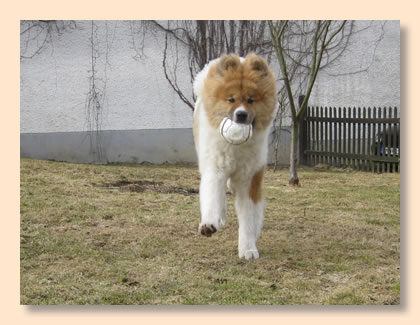 Jane and Shadow have completely forgotten their parental duties and sadly behaved rude to Joshi. Joshi, however, was unconcerned friendly to everybody. So our planned hike on the Lilienstein worked and Joshi could get to know a few more of his distant relatives.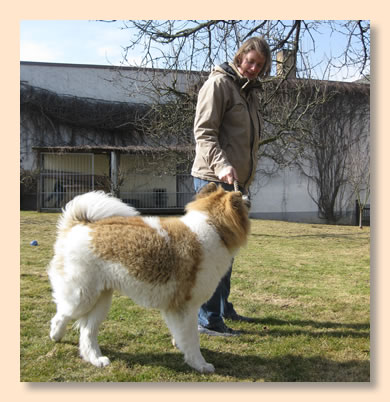 Further details of our Lilienstein-hiking tour.