In the last days we received a lot of Christmas mails and we want to say thank you for all of them. We especially enjoyed the attached photos, which we want to present here.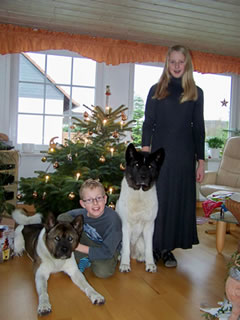 Hallo, wir wünschen Euch allen ein frohes Fest und kommt gut ins Neue Jahr.
Viele Grüße
Astrid und die Samuraiakitas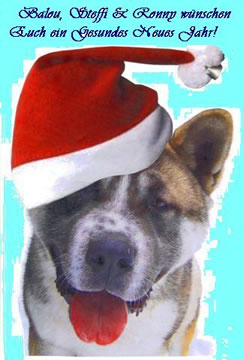 Hallo Familie Bosch,
wir wollten Euch ein Frohes Neues Jahr wünschen! Viele Grüße an Eure Akitas!
Und einen Guten Rutsch!
Viele Grüße aus dem Thüringer Wald!
Steffi Bischoff und Balou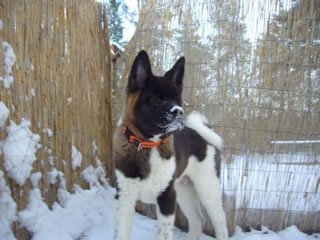 well we wish you a very happy christmas and a great 2010.
best wishes from kelly, michael ,kimiko , indi and family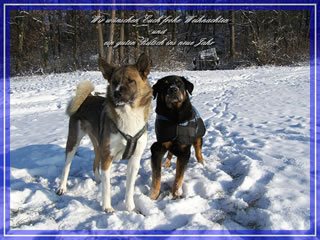 Wir möchten Euch frohe Weihnachten und einen Guten Rutsch ins neue Jahr wünschen.
Grüße von unserer Rasselbande Goya und Mogli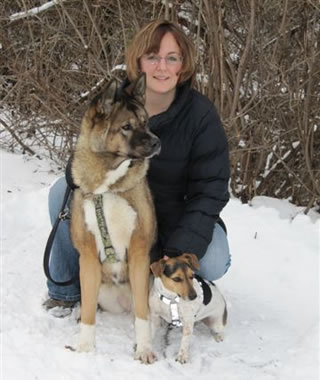 Ich wünsche Euch ein frohes Weihnachtsfest und ein glückliches und vor allem gesundes neues Jahr!
Alles Liebe!
Doris, Annika & Ally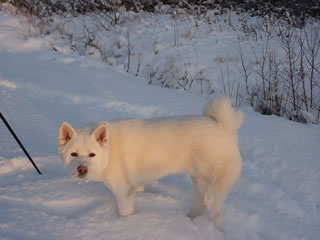 Nach langer Zeit wollen wir Euch wieder mal ein Lebenszeichen von Euriko senden. Seid Eurem Besuch damals bei uns ist schon viel Zeit vergangen. Nach wie vor ist Sie eine ganz Liebe. Wir sind sehr froh, dass Sie bei uns ist und unseren Alltag bereichert.
Wir wünschen Euch allen ein besinnliches Weihnachtsfest und einen guten Rutsch in´s neue Jahr.
Liebe Grüße Andreas,Steffi, Jessica und Thorben Buttny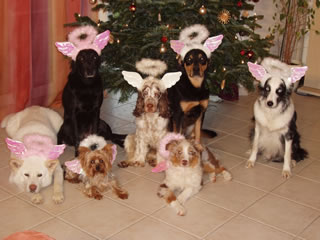 Hallo Ihr lieben Hundefreunde,
ein ereignisreiches Jahr neigt sich dem Ende.
Wir wünschen Euch und Euren Familien ein besinnliches Weihnachtsfest und einen guten Rutsch ins neue Jahr.
Ich bedanke mich herzlich für das entgegen gebrachte Vertrauen und freue mich schon auf weitere gemeinsame Hundestunden.
Martina & Simon mit allen Fellnasen
Domino Dogs School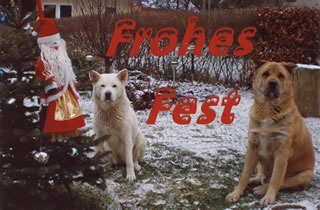 Schöne besinnliche Weihnachtsfeiertage und fürs Neue Jahr viel Gutes und Schönes wünschen Carmen und Heiko sowie Bea und Akyo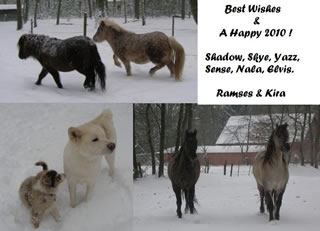 Weihnachtspost kam auch aus Belgien von Kira und Debbie-Nala.