In recent days we received a lot of nice Christmas greetings, for which we would like to thank everyone very much. The illustrated wishes, we like to show here again.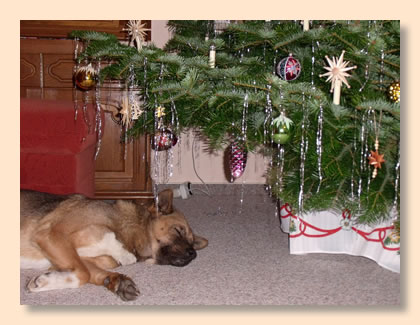 Fumiko dreaming under the Christmas tree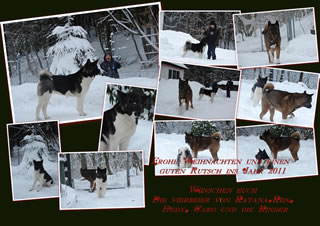 Weihnachtsgrüße erreichten uns von Caro, Eddy und den Vierbeinern von Katana-Ken, wo unsere Daika zu Hause ist.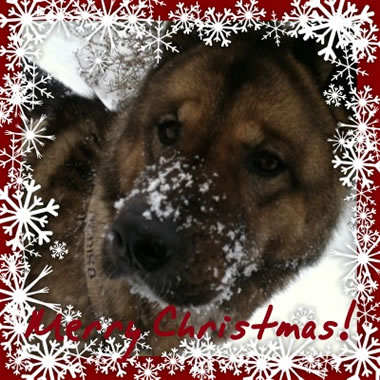 Liebe Michaela, lieber Olaf + Hundsis!
Wir wünschen Euch ein frohes Weihnachtsfest sowie
ein glückliches und vor allem gesundes neues Jahr!
Ally, Annika (Geisha) & Doris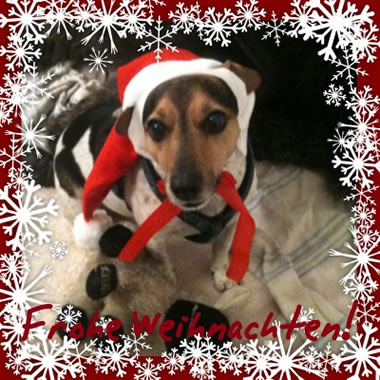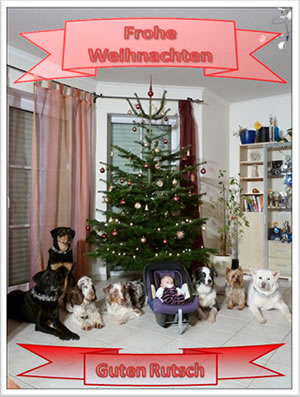 Weihnachtspost gab es auch von Martina und Simon und ihrer Domino Dogs School mit Diara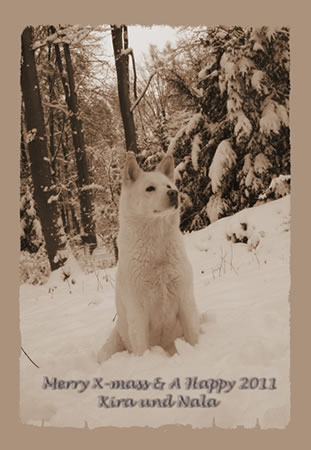 Hallo Michaela und Olaf,
Liebe Grüsse aus Belgien und ein wunderschönes 2011
Kira, Nala (Debbie) und Elvis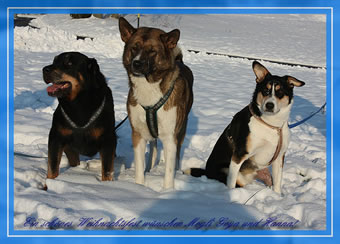 Ein schönes Weihnachtsfest wünschen wir allen und einen guten Rutsch ins
neue Jahr!
Viele liebe Grüße
Sandra, Stefan & Vierbeiner Mogli, Goya und Hanna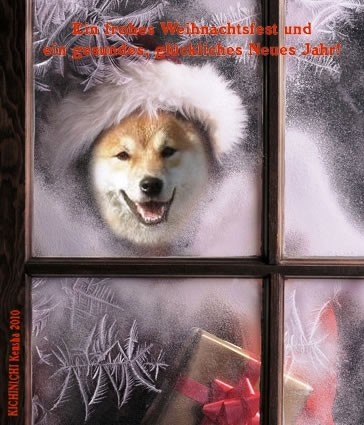 Herzliche Weihnachtsgrüße und alles Gute im Neuen Jahr
wünscht Euch herzlich
Anke Fritsche mit Shizen & Bumiko von KICHINICHI KENSHA