After waiting for so long we finally got snow. And our Akitas really love it. Here some pictures of today taken before and during our dog school.
And we put in some new pictures of Faizah-Bopper. Enjoy having a look at them.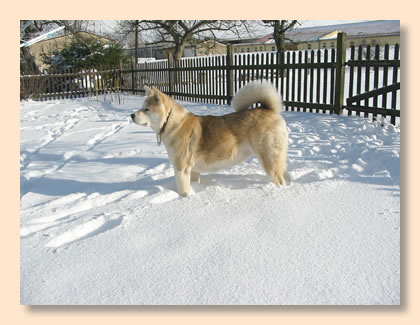 Chey in the snow till her knees.
Our two girlies as a portrait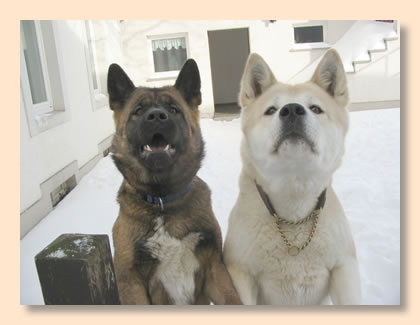 Here once again.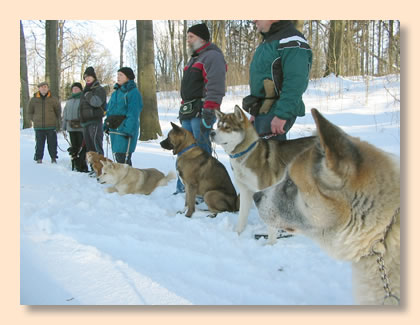 All are listenig attentively.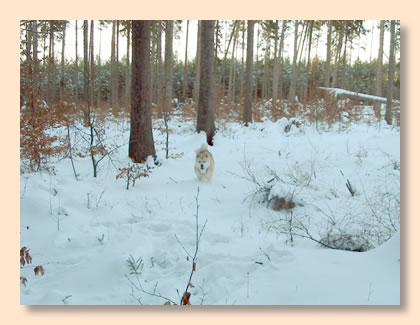 Chey in the forest