We got some more beautiful photos under the category: American Akita in the snow. Enjoy watching.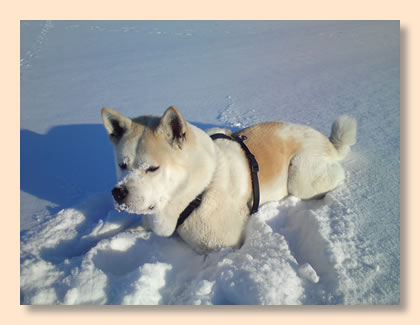 Dojo deep in snow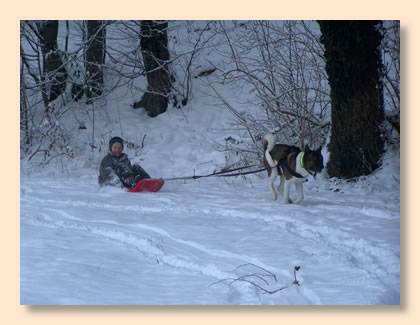 Chanto pulling the sleigh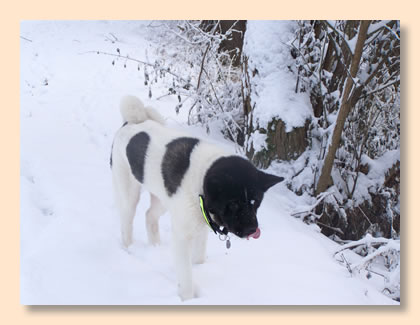 Banta (8,5 years)
Eikan-Kenzo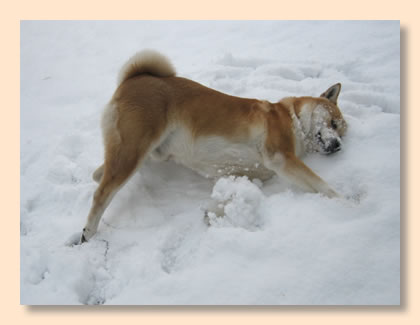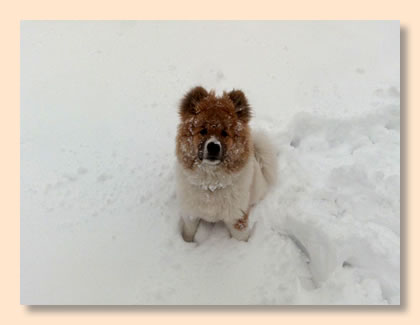 Joshiro (Longcoat) - 5 months old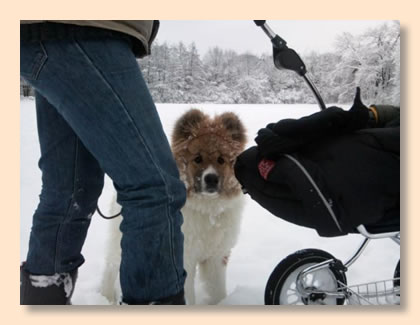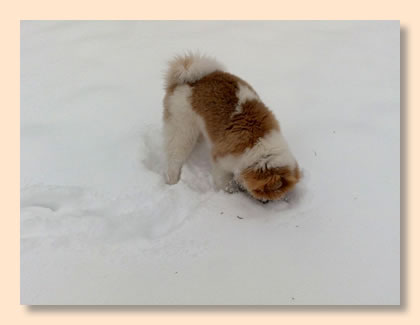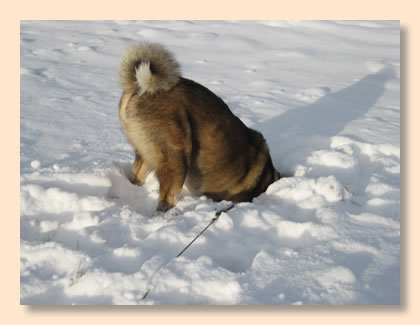 Mice-catching Goro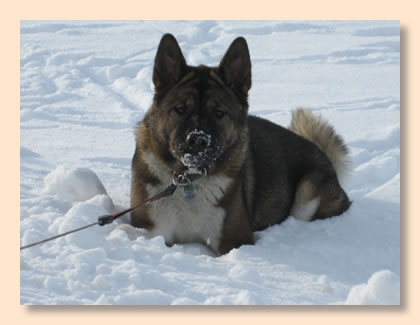 Inuki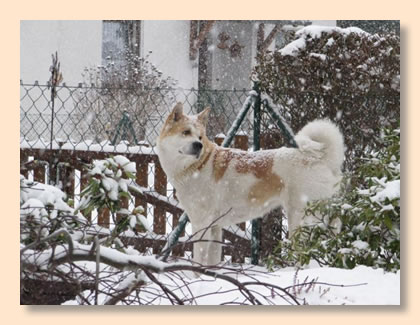 Hira in the snow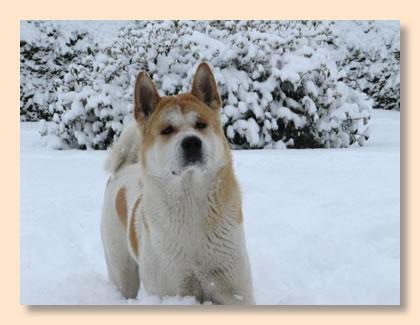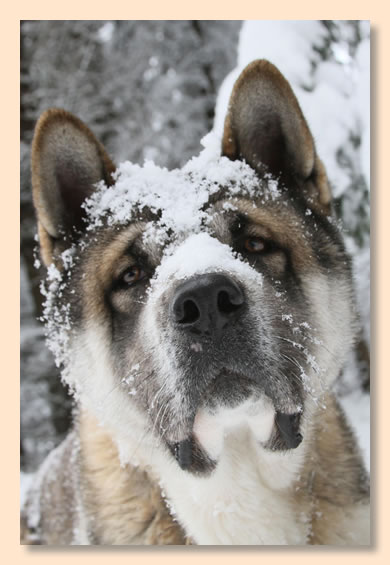 Balou, another grandson of Chey and Bruno, loves the snow too.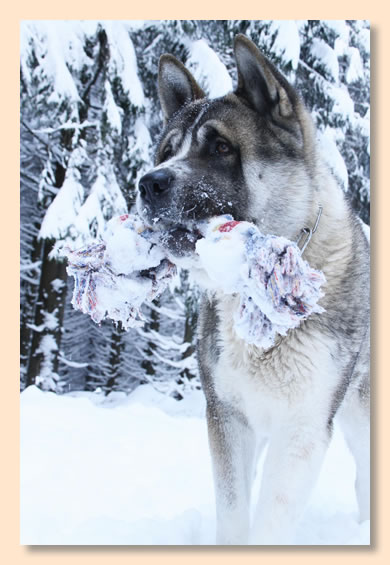 Bea (10) and Akyo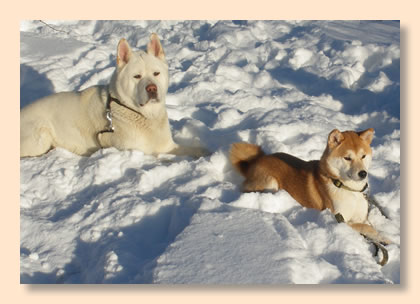 American Akita Aikido (Cheyenne and Bruno's grandson) and Shiba female Bumiko (of KICHINICHI KENSHA)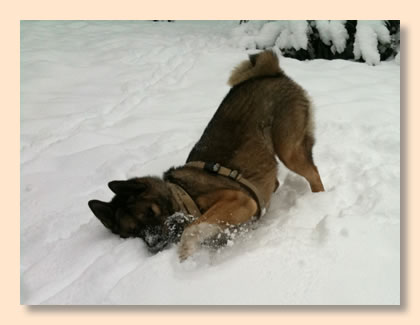 Annika-Geisha (3,5 yrs.)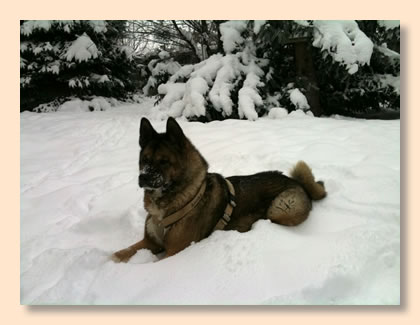 Annika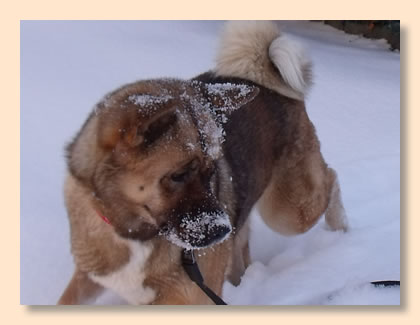 Fumiko (4,5 yrs.)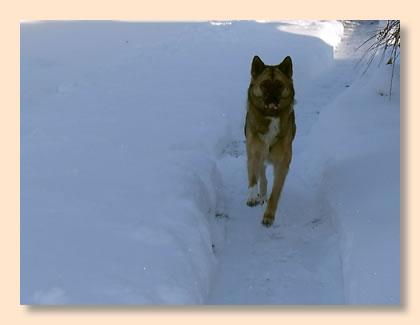 Fumiko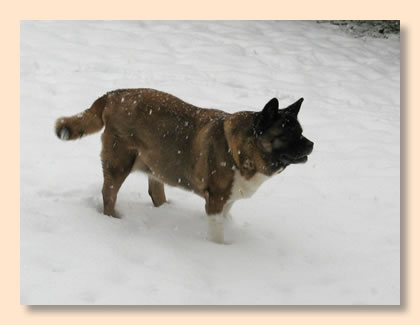 Suelangans Canadian Pride (Candy) - 13,5 years old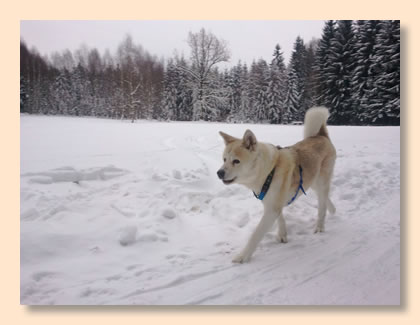 Cheyenne (13 yrs.)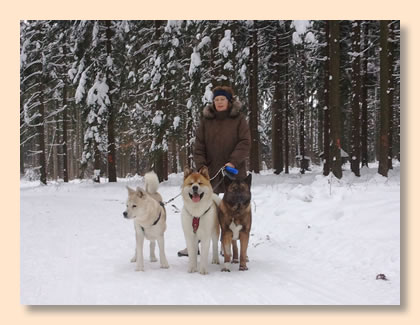 A sledge would be great