The Christmas holidays are behind us once again and we hope you all have spent with your loved ones a few relaxing hours.
There is always our junior's birthday that falls on Boxing Day and so we celebrated yesterday his 27th.
Meanwhile, yesterday we received some sad news from Ohio: Jane's mother Sonia Red Frerose Arbor Lane has gone over the rainbow bridge. She was 13 years and 4 months old. Jane's breeder Karen Gerner wrote us: "I wonder now how to live without an Akita." Goodbye sweet Sony and rest in peace.
We want to thank you today for the many Christmas greetings. There were only a few with photos, but very pretty. Of course, we want to show them, you know, the same procedure as every year.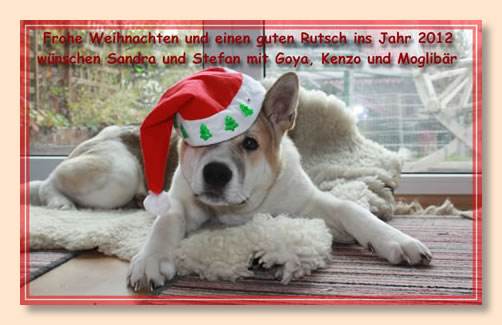 Christmas greetings from Sandra and Stefan with Goya, Mogli and Kenzo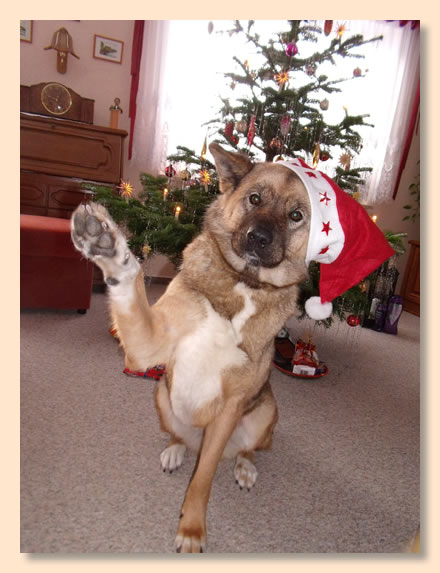 Merry Christmas from Freia, Joachim and Fumiko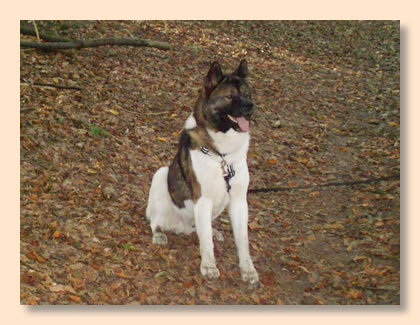 Christmas greetings came from Hanko with Ute and Werner from Schwelm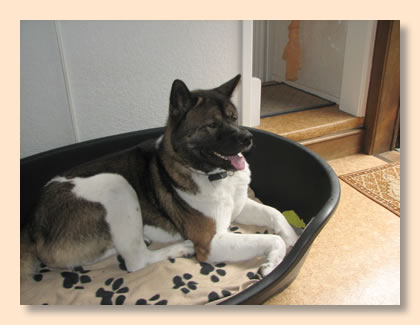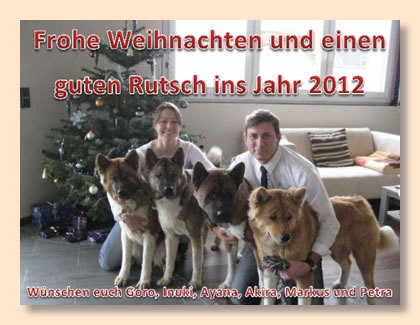 All good wishes from Petra and Markus in Austria with their four Akitas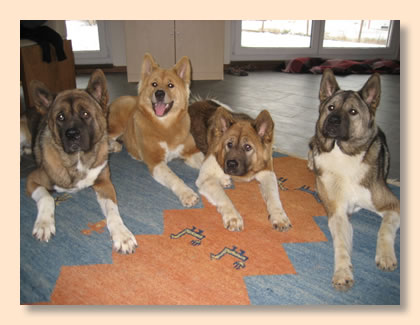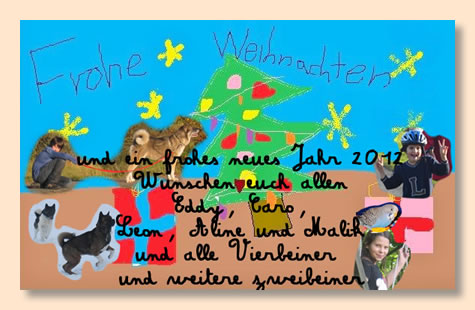 Merry Christmas from American Akita from Katana-Ken.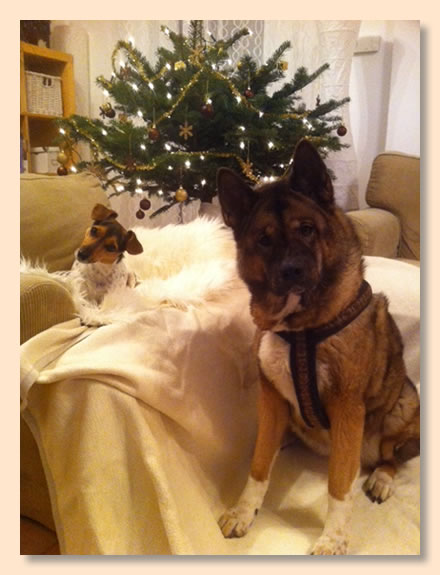 Christmas wishes from Doris with Ally and Annika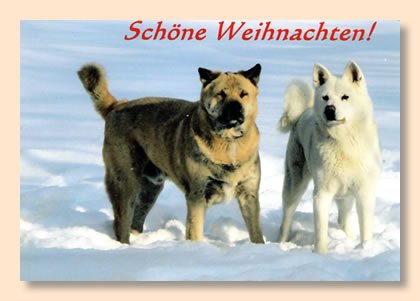 Merry Christmas from Heiko and Carmen with Bea and Akyo.